Chandan Mahimkar visits Paris with an appetite for design
Text and images by Chandan Mahimkar
There are so many that they hide in plain sight, even by day. In Paris, you are never too far from a café.
Cafés, of course, are integral to Parisian life. The city's streets are dotted with them. Museums, art, architecture, and shopping might dominate a trip to Paris but visiting a café allows one to pause for rest (with some coffee or wine), and to observe strangers passing by. The beauty of these cafés is that they blend into the cityscape during the day; most don't even try to stand out. Visually, their presence is felt only after dark.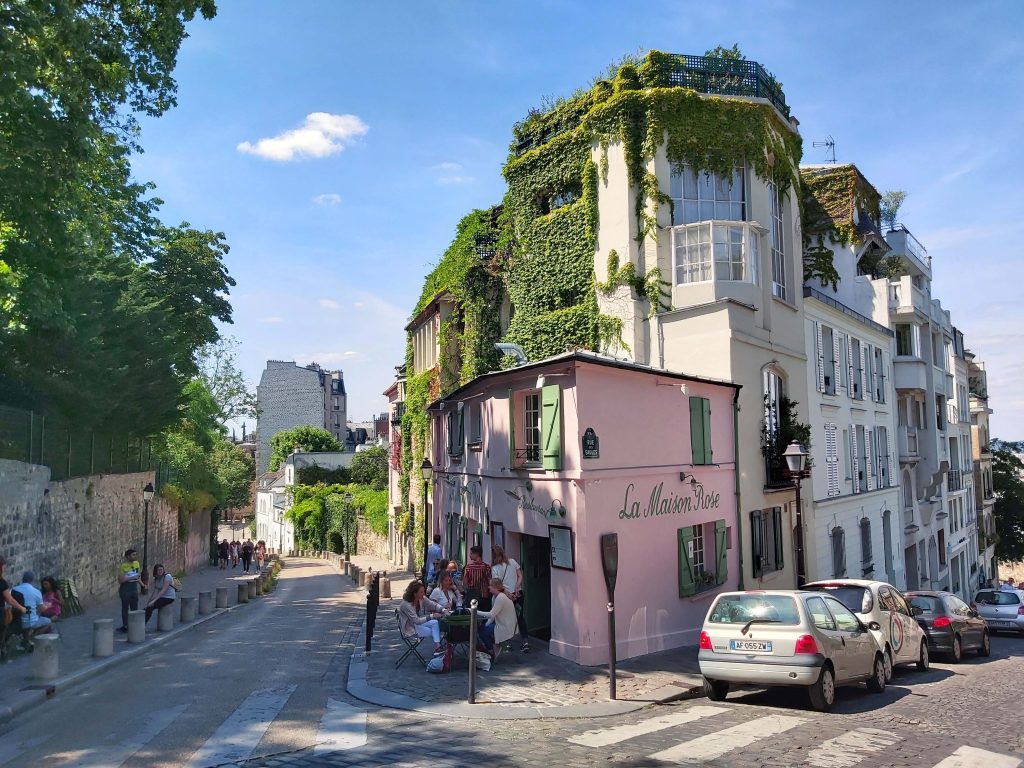 Like most coffeehouses around the world, the Parisian cafés were the haunts of artists, thinkers, writers, socialites as well as ordinary folk who would meet to discuss ideas, debate, gossip or just take a break. They still are.
The visual aesthetic and layout of these cafés have remained the same over the years; it is followed almost like a template throughout the city. Subliminally, this brings a sense of familiarity to the passerby no matter where in Paris you might be. Café signages and colours may be unique but the overall spatial design is somewhat similar. This is something I've noticed after multiple visits to Paris, and going by my own experience of designing restaurants and bars in my city of residence, Mumbai.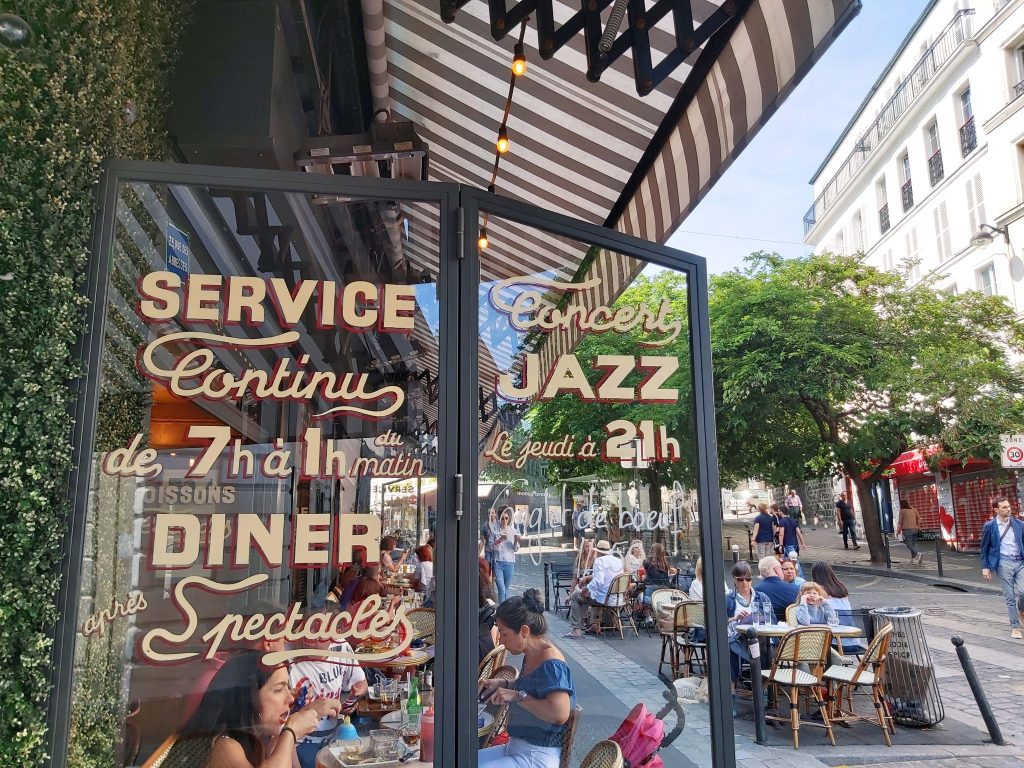 The older the café, the more familiar is its design appeal. Most have their names in timeless letterforms and add neon to make it pop during the nights. The most striking design characteristic of these cafés is their striped awnings. Along the pavement elegant bistro style chairs are arranged around circular table-tops, they come in all kinds of colour combinations and can make quite a bold statement. The plants, creepers and floral arrangements on the outside make for a good urban outdoor dining experience. The food choices are usually more European style cuisine, predominantly French, Italian and Spanish. The menu of the day or seasonal items are always a better choice. A meal here with their recommended house wine is always a part of my Paris plan. Or one can simply have a coffee any time of the day.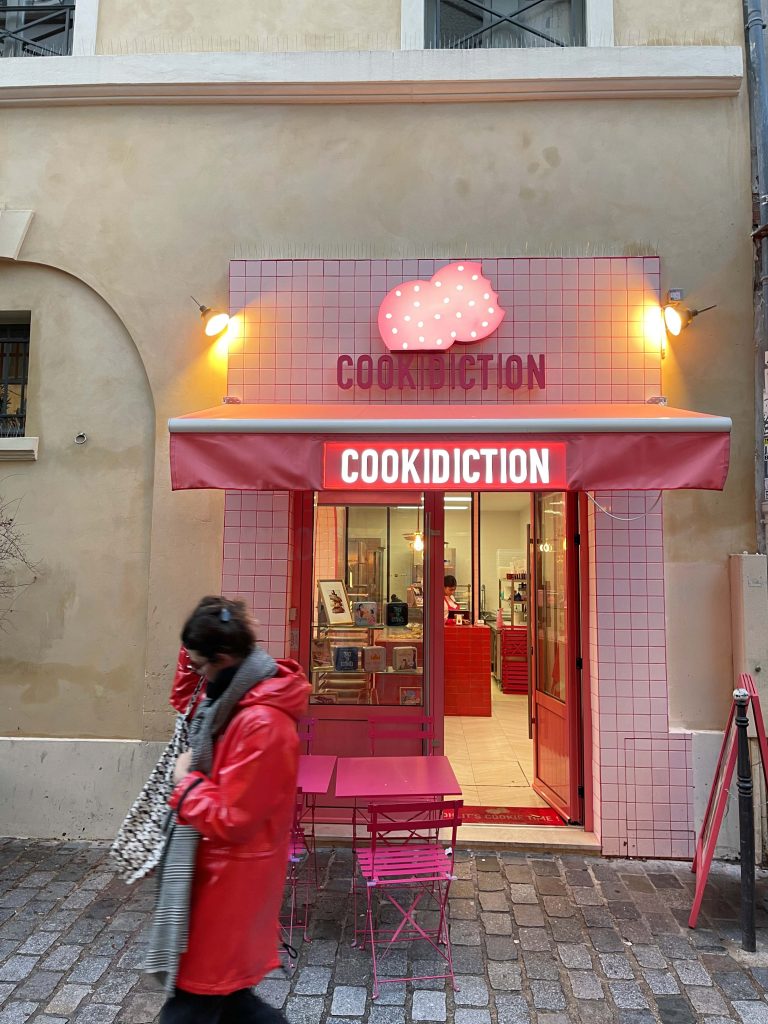 Café gazing has been a sort of passive activity in my last two visits to Paris (one in the summer with my family and the other in winter on a teaching trip to France). In my observation, any area within the city of Paris is a good starting point if you want to explore cafés; some areas will have more cafés than the other.
When it comes to food, café ratings and reviews are easily available to base your decision on, but asking a local is always a very good idea. For me, personally, being spontaneous, checking the handwritten menu board, the vibe and the location (in a by-lane rather than the main street) has worked out well too.
Bon Appetit!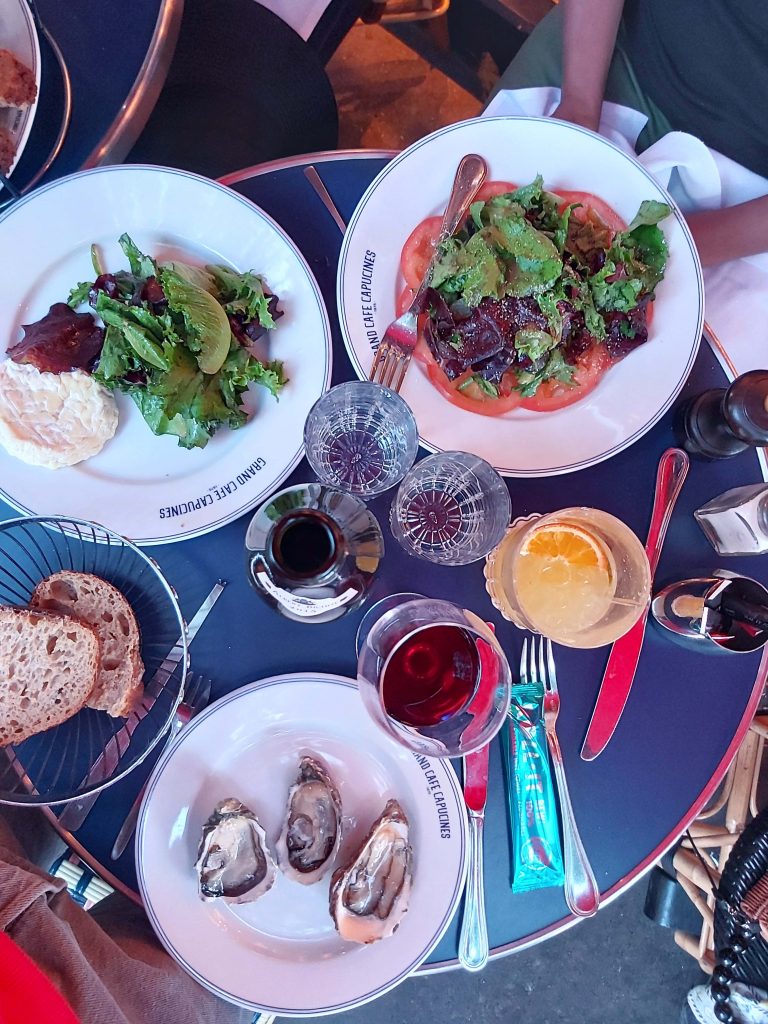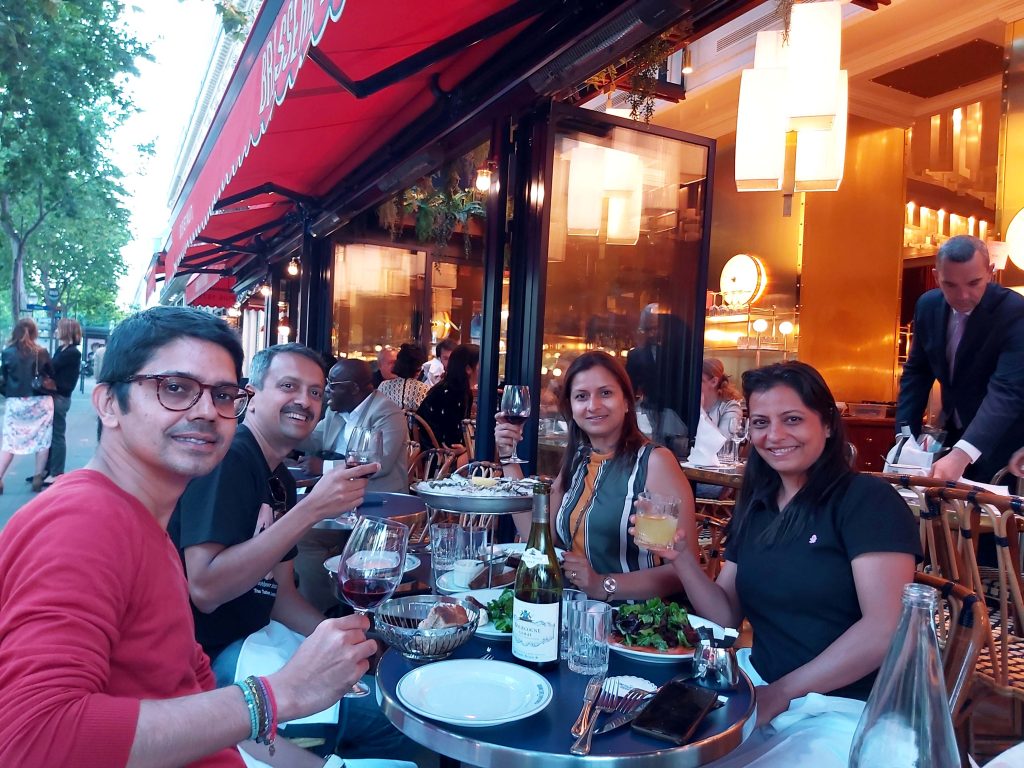 ________________________________________________________________________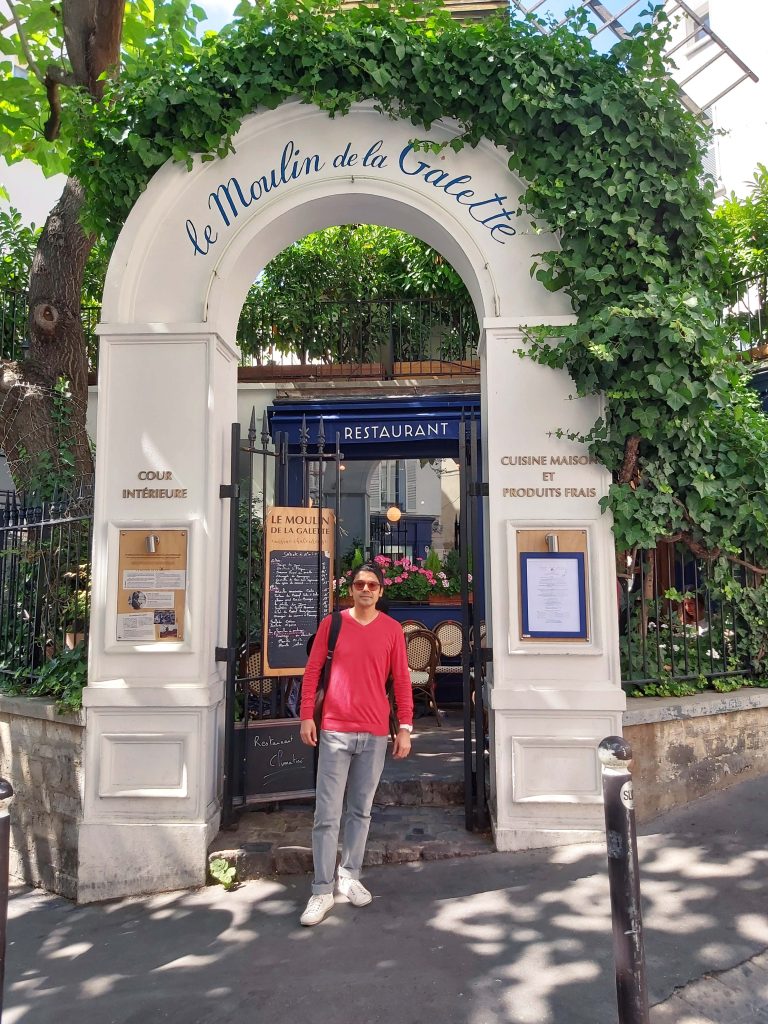 Chandan Mahimkar is a designer, creative director, lettering artist and traveller. He shares his travel photography and his unique hand lettered journal of travel experiences @see_mahimkar on Instagram. His travel photography is shared by some of the top travel accounts on Instagram like @passionpassport, @iamsterdam and @projectvanlife to name a few.