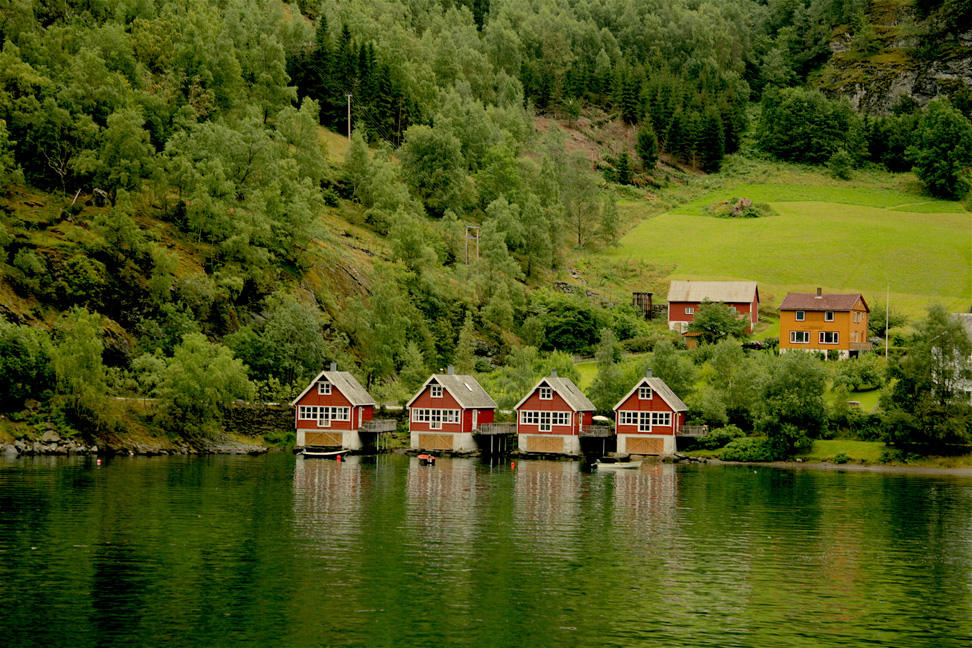 With its dramatic fjords and glaciers, rail routes carved through mountains and roads flanked by deep woods, Norway is best experienced by all three modes of transport: rail, road and ferry.
Going by the multitude of cruise liners that slice through the icy waters of the Norwegian fjords each year, it is easy to infer that most travellers reserve a special place on their travel wish list for this spectacular destination. But we doubt that the souls of the rough Viking ancestors, who once inhabited these parts, would approve. A purist's word of advice: leave that luxurious holiday confined to a deck in the company of fellow travellers for another time. Enjoy, instead, the peace and solitude that Norway has to offer by navigating it on your own.
Fortunately, Norway tourism has made it easy enough for travellers to get around this beautiful country on their own. With its dramatic fjords and glaciers, rail routes carved through mountains and roads flanked by deep woods, Norway is best experienced by all three modes of transport: rail, road and ferry. What's more, the tourism board combines travel by land and water in their Norway in a Nutshell tour that includes rides on the Flåm and Bergen Railways, a ferry ride along the beautiful Nærøyfjord and Aurlandsfjord, as well as a bus journey that takes you down the hairpin bends of Stalheimskleiva, the steepest road in northern Europe.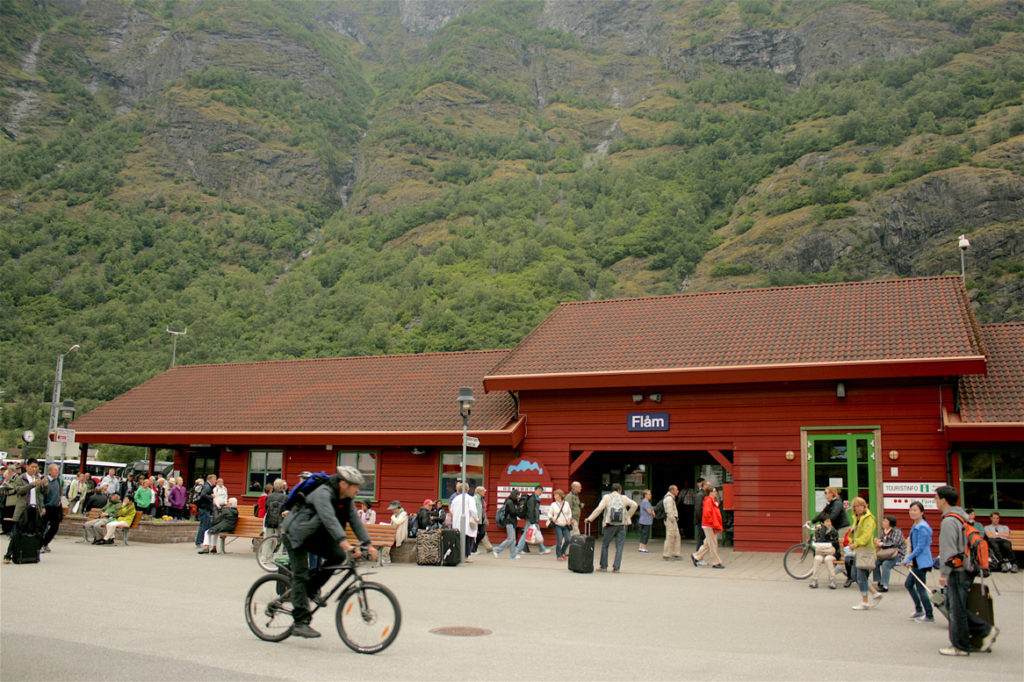 The Journey
Begin your Norway in a Nutshell trip in Oslo on the Bergen Railway and visit Flåm via Myrdal. This will be your first acquaintance with the sweeping countryside comprising snowy stretches interspersed with lakes, bridges and tunnels. This is Northern Europe's highest railway, and you can expect a dramatic, steep hour-long 20 km drop to Flåm from the mountain station of Myrdal, from where you will continue on the historic Flåmsbana or Flåm Railway, considered among the most exciting stretches. On the way, the train will stop by the scenic Kjosfossen Waterfall for photo ops and a woman resembling the singing mythical creature called Huldra from Norse mythology will emerge from behind the mists, to complete the experience, song and all. Enjoy the spectacular Norwegian countryside, dotted with charming country houses whose thatched roofs have grass growing on them, and even a pine tree or two! From Flåm valley, you will encounter the beautiful Aurlandsfjord, an arm of Sognefjord, the world's longest fjord.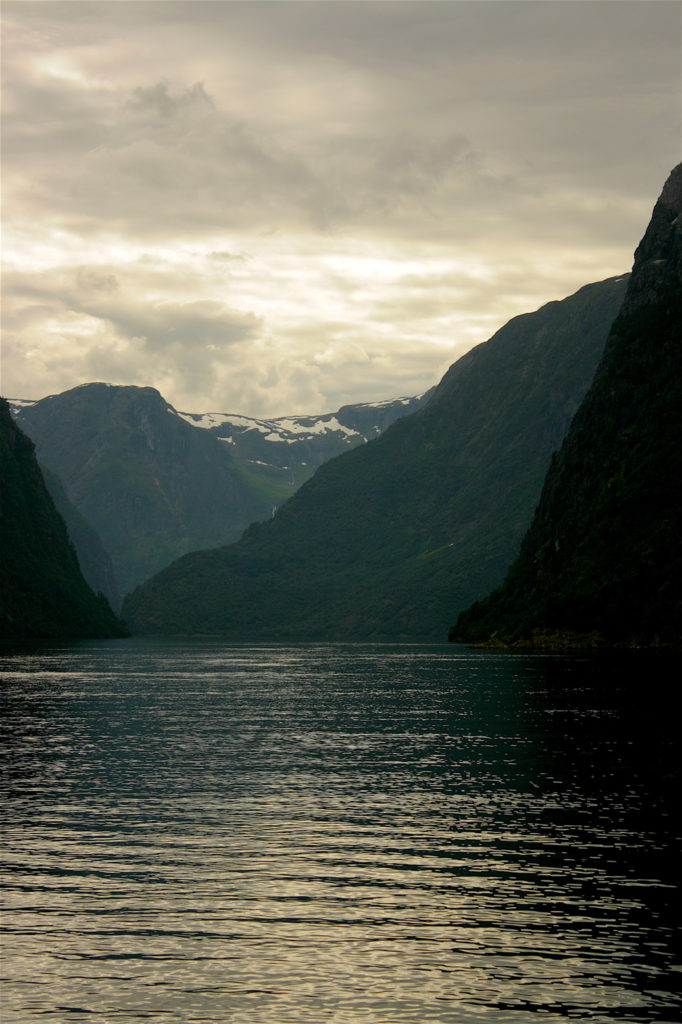 Some travellers choose to break journey in Flåm (or elsewhere on the route) while others travel onward to Bergen – we chose the latter. From Flåm, you will proceed to Gudvangen on a fjord cruise. The journey can be a revelation of sorts; when the narrow passage between misty mountains was lit all of a sudden by the Scandinavian sun, leading as it did to a dramatic opening into the vast waters that meet the North Sea, we understood Norwegian composer Edvard Grieg's inspiration for his piece Morning Mood. The cruise will take you up Aurlandsfjord and down Nærøyfjord – the narrowest fjord, protected by UNESCO – before depositing you in Gudvangen from where you will take a bus to Voss, which will navigate 13 steep hairpin bends at Stalheimskleiva. From Voss, you could get back on the Bergen Railway to end your journey at Bergen (or to return to Oslo – you could make this a round trip).
Remember, this is Western Norway and you could continue on your own all the way up to the North to Tromsø (from where you can see the Midnight Sun) that lies just above the Arctic Circle. Alternately, you could choose to rent a car and begin your trip with a drive from Kristiansand in Southern Norway along the North Sea Road – the coastal route offers picturesque views of the North Sea before you enter Western Norway and its fjords.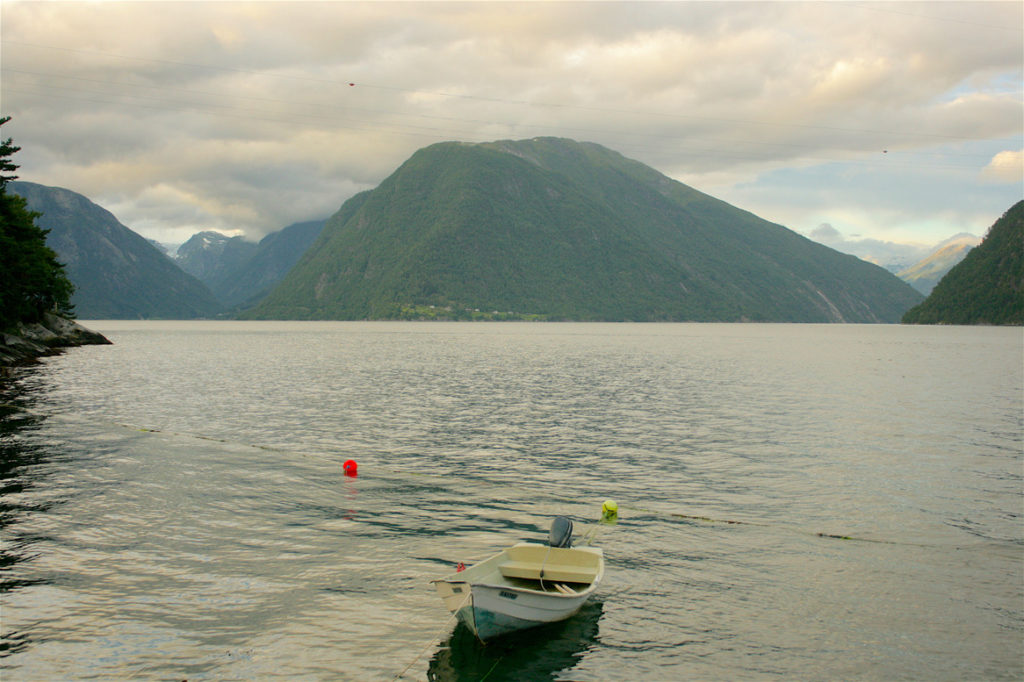 Pit Stops and Long Hauls
The Norway in a Nutshell trip allows for flexibility and travellers often choose to halt for a night or two at places along the way. The tour operates throughout the year and there's plenty, en route, for adventure enthusiasts, from ski resorts to opportunities for rafting, kayaking and hiking. Some of these activities, as well as accommodation, may be booked along with your trip on the website.
Given, its sparse population and expansive landscape, Norway is truly a place for solitude o!r quiet time with family. The countryside is scattered with charming B&Bs that offer unbelievable views; select the location of your choice. We recommend that you use Bergen as a base to explore the surrounding fjords like Hardangerfjord and Geirangerfjord or proceed further to places like Balestrand or Fjærland (a ferry ride from the Dragsvik ferry terminal at Balestrand) and glaciers like the Jostedalsbreen. Most guesthouses, B&Bs and fjordside cabins come with a fully equipped kitchenette (should you wish to make your own meals) and breakfast is often a sumptuous spread with freshly made jam from berries grown in adjoining gardens. Make the most of your stay in Norway.