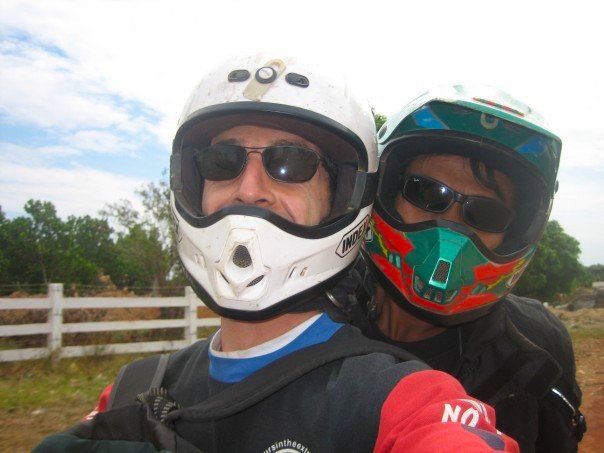 STEPHANE ARII
(Kep, Cambodia)

French-born Stephane Arii arrived in Cambodia to visit friends who were working with UNTAC, a UN peacekeeping mission in Cambodia. He fell in love with the country and has been a resident for the last 15 years. He worked with a bar and restaurant, then as a crew member for film shoots located in Cambodia and has been in the hospitality industry since 2006. He is the manager of the boutique hotel Villa Romonea in the seaside town of Kep.
"It has always been a pleasure to work in Kep – the climate, food and people are so nice! I spend 30% of my time in Phnom Penh and 70% in Kep. In Kep, I have the villa to manage, and a pepper farm.
Phnom Penh is a great city for food and sightseeing, and the Central Market with its iconic French art deco architecture is worth a visit. I love the countryside when it rains as everything is green and beautiful. Mondolkiri used to be stunning but the trees and forests have been destroyed. There's hope for the Cardamom Mountains, yet.
The best is to take a 250cc bike and hit the dirt roads across the country. It's great to trek and climb in the landscape around Kep or take a boat and go diving where the reefs are not yet destroyed. 16 years ago, to make a living, I lived on Koh Rong Island to dive and catch fish that was then sold in Phnom Penh. This was when I was young and fresh – best time of my life!"