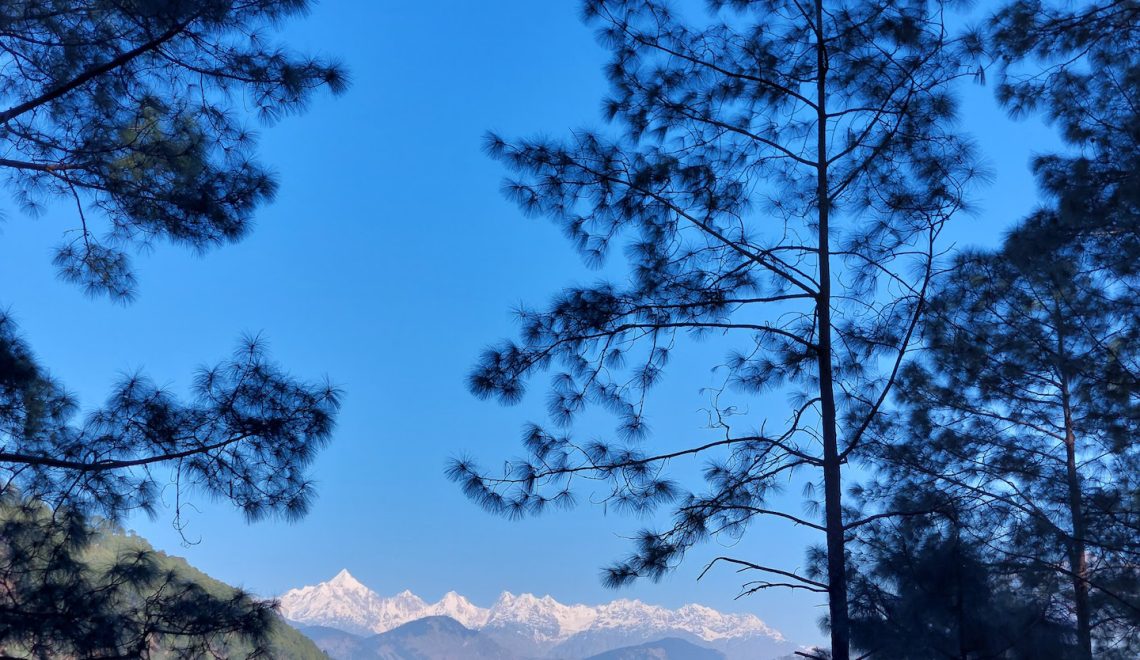 Musings about change, sustainability and the environment in a Himalayan hamlet.
Text and images by Nitisha Agrawal
For many years now, I have been travelling to Uttarakhand for various projects related to clean energy. Some trips were undertaken to study models of eco-tourism, a few involved treks (Uttarakhand is a trekkers' paradise with its breathtaking topography of bugiyals or meadows, and cliffs) and others were for projects related to my own NGO.
I stumbled upon Chaukori during one such trip. A small settlement and usually just a pit-stop on the way to the more famous destination of Munsiyari (popular for its snowcapped peaks and glaciers that attract trekkers and adventure tourists), Chaukori doesn't see many visitors other than those passing through or those who come in search of work, or locals on religious journeys and sometimes, members of the bird watching community.
Chaukori is the last post of Pithoragarh district in Kumaon division, 46 km from Baageshwar. To its north is the Tibet border and south of it, is the Terai division of Uttarakhand while to its east lies the mighty Mahakali River forming the Indo-Nepal international border. Chaukori's landscape is gorgeous with snow clad peaks all around, blue skies, fields, farms with their faithful dogs, mountain men and women busy at work, and air so fresh that you yearn to pack it in a bag and take it to the city.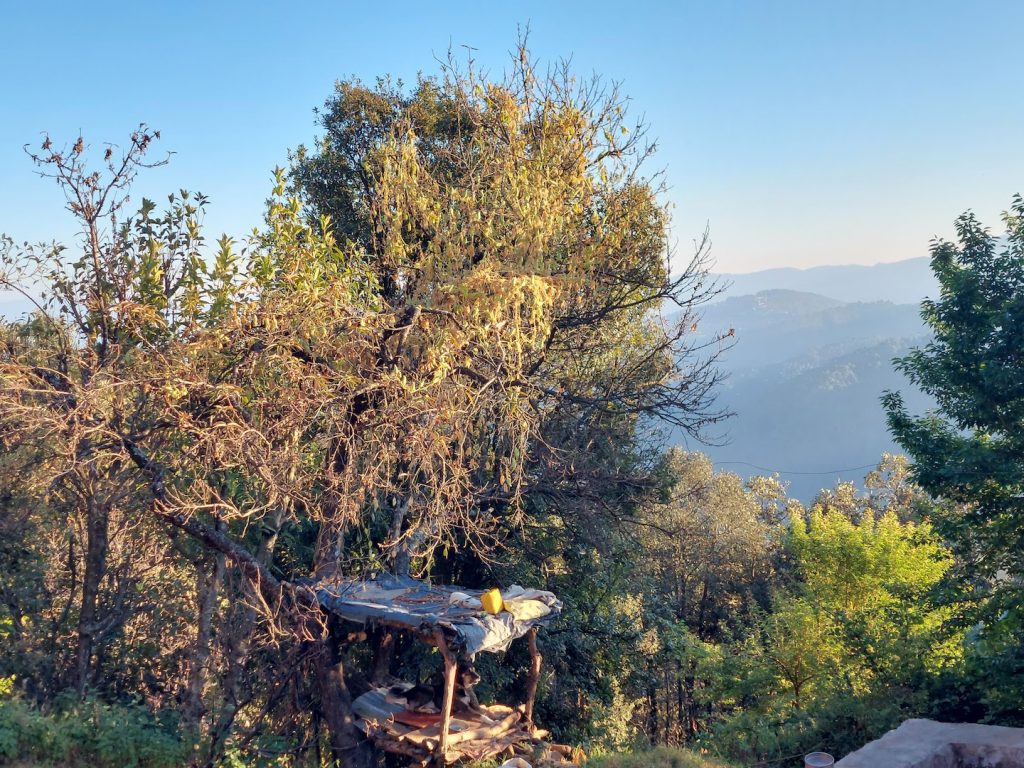 The district of Pithoragarh itself is rich in history but then this story is not about Pithoragarh. Chaukori has its own history as an erstwhile tea growing region under the expansive business and governance of the once famous Dan Singh Bisht (1906-1964), a well known philanthropist from the Kumaon region whose vast empire eventually fell apart.
Most residents of Chaukori are migrant settlers and their land ownership is somewhat ambiguous. That could be the reason why there is not much planned development of tourism in this charming village. Dan Singh Bisht had tea gardens in Chaukori and nearby Berinag, known for the excellent quality of their tea. But these tea estates fell apart almost immediately after his passing away. Now you see remnants of once flourishing tea estates in Chaukori. Most settlers in this village are either retired Army personnel who have built comfortable two or three storeyed homes for themselves or those from the lower income strata, mostly daily wage workers on one of the region's highway construction projects.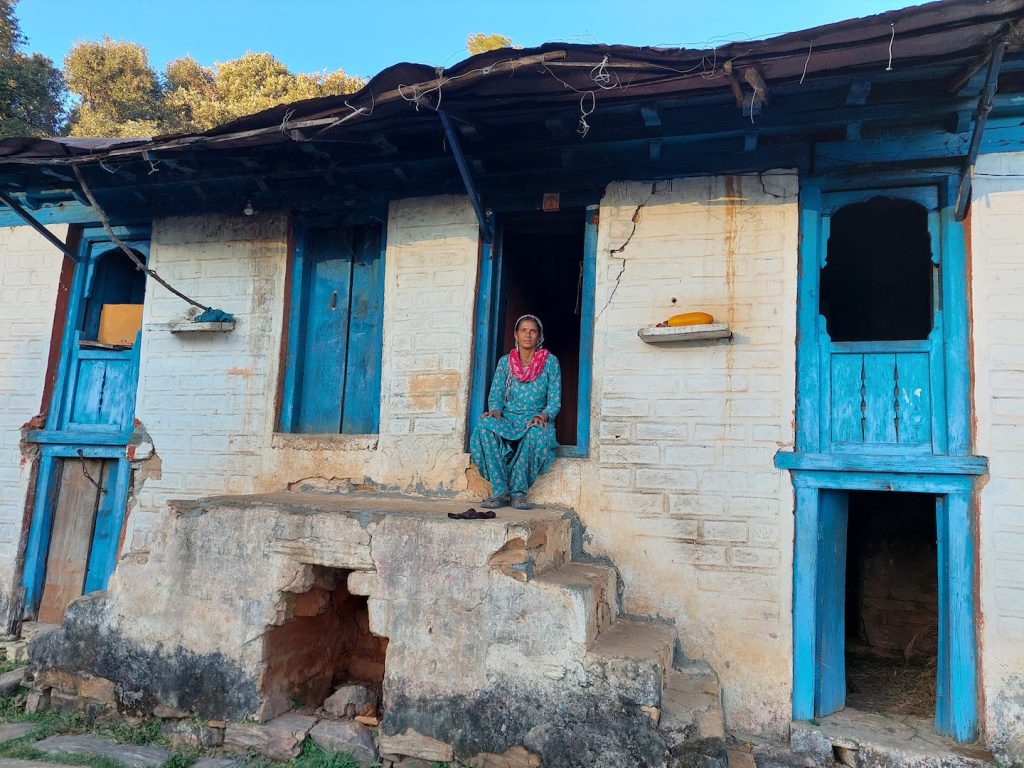 Chaukori is a near-circular mid-sized village with breathtaking views of the snowy peaks of Nanda Devi, Nanda Kot and the Panchachuli (5 snow capped mountain peaks) group. One can simply stay here to enjoy the view and the slow-paced mountain life or use it as a halt on the way to Munsiyari, Almora or the larger township Baageshwar. There are plenty of temples, too, within 35 km to 50 km of Chaukori, like the famous Gangolighat, or the Patal Bhuvneshwar.
Curious about treks and hike tracks, I spent a lot of time chatting with my host Bhupinder Singh Dhami. Bhupinder said that there are plenty of hidden pathways opening up to unparalleled views, but believed that nobody comes to trek here as there are no glaciers to summit. I wonder if adventure tourism is all about conquering or the attempt to conquer?
The people of Chaukori are just like their village – great hosts and so peaceful. Bhupinder, who runs a charming homestay, is not from Chaukori but from nearby Baageshwar. His cafe is called 'Gud Chah', named after the traditional way to drink tea in this part of the Himalayas – tea with a piece of jaggery. After studying in Chandigarh and giving corporate life a shot in Bangalore, Bhupinder eventually made his way back to Himalayas to start this little cafe and homestay. Only a year old, one can see the urban influence in its decor.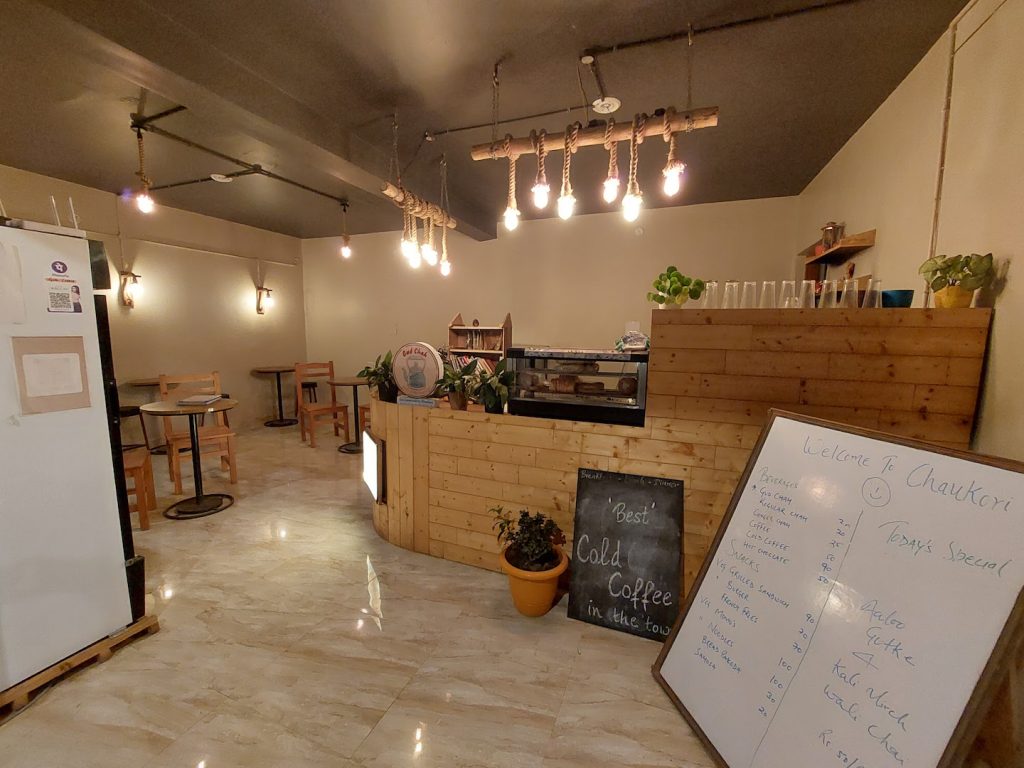 Bhupinder cooked for me on most days – I was the only guest there – and I enjoyed his hot, freshly cooked, simple meals. On days when I was not working on my project, he would share interesting aspects of Chaukori's life, and his take on tourists. One of his observations was that most people in Uttarakhand only travel within their state for familial, work or religious reasons. It got me thinking – isn't that true of most mountain people? I suppose when you live amid such beauty, the need to explore turns inward.
Bhupinder also teaches accounts to children in his free time so the cafe is always teeming with a bunch of enthusiastic high schoolers. The kids want to move from Chaukori to bigger cities like Delhi or Dehradun to pursue higher studies as there are no colleges here. For a small village like Chaukori with a population of a few thousands, what might happen when most kids go away to make a life outside of it? Like many mountain villages, it would turn into a ghost town. There is, therefore, the opportunity to build a model of sustainable tourism that could create a livelihood for the younger generation. So that they may return to their roots like Bhupinder. But at what cost? Should Chaukori become a bustling village with teeming tourists, will its charm hold?
My other host, Girish Chanyal, had worked on my NGO project. Having learnt the skill of making the Rocket stove technology-based improved mud cookstove through one of my training programmes earlier in the year, he implemented this way of cleaner cooking in his village which resulted in a substantial reduction of firewood usage in his community.
Girish works as a gardener at Himalayan Nari, the only NGO in the village, and an interesting model that provides livelihood opportunities to the women here. The women either knit beautiful woollen garments for American buyers (Himalayan Nari is set up and funded by Americans) or work in a garden under Girish's supervision. Almost 50 women in the village are engaged in this NGO. I saw a sense of empowerment here as the place is practically run by village women.
Girish's dream is to convert his house into a homestay so he can host travellers and earn an additional income. According to him, most people in the village have a similar ambition. His question to me was about how to market this opportunity to attract more travellers. I, for one, did not have any solutions for him. Perhaps there are lessons to be learnt from Munsiyari's well oiled tourism machinery.
After spending a few days in Chaukori, my heart was full. It was more than a pit-stop for me, and I will come back, once again, without a plan or an itinerary. Maybe just to sit and stare at the snow capped view of the mighty Himalayan range!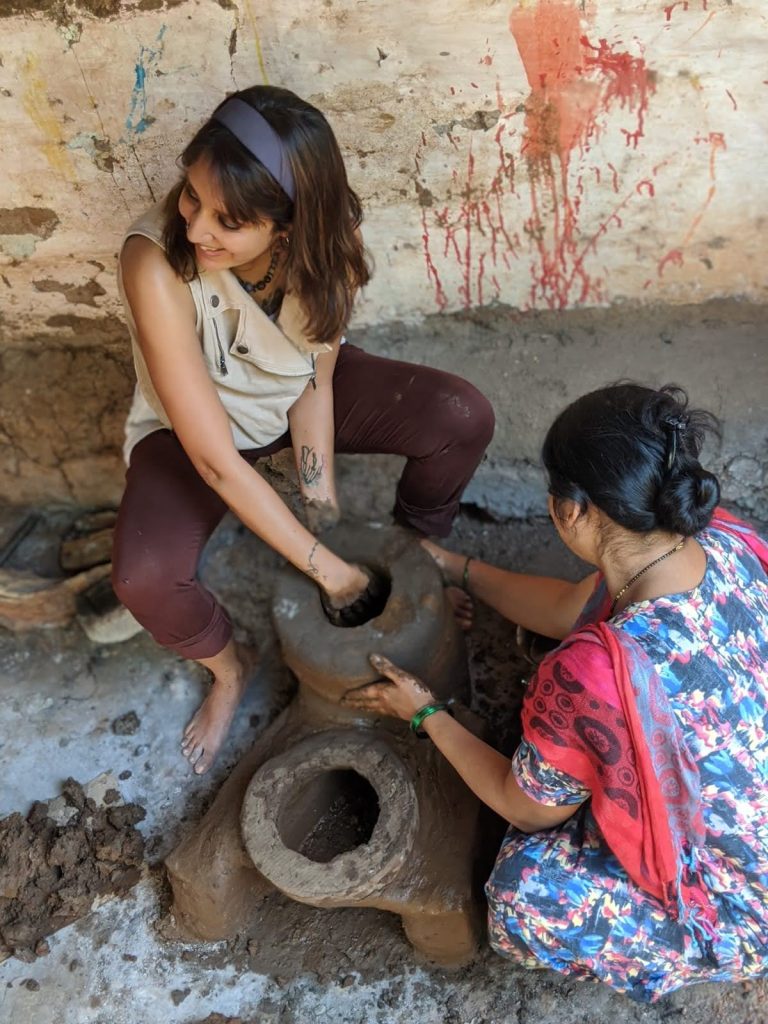 Nitisha Agrawal's love for the mountains and trekking led her to the problem of inefficient rudimentary cooking practices and its impact on women's health and our forests at large. In 2016, she quit her corporate job as Head of Communications with Volkswagen and founded the NGO Smokeless Cookstove Foundation. She was also one of the founding members of a social start up – Himalayan Rocket Stove – working in the Indian Himalayan Region.
Nitisha travels across India to conduct workshops and training programmes in the skill of making
improved mud cookstoves based on Rocket Stove Technology, and spends her time living
with her partner communities which are rural and often remote. She also serves as a
mentor in 'Women in Clean Cooking in Asia and Africa' programme by Clean Cooking Alliance.
She has studied Sustainable Development and Solutions from Columbia University and is an
Earth Charter practitioner. Nitisha is currently learning ceramic work
at the Pottery Lab to strengthen her grassroots work of building improved mud cookstoves.