It's time for festivities in this charming Italian city.
Text and images by Chandan Mahimkar
Synonymous with the good life and a vibrant culture, Tuscany is an irresistible destination for travellers in Italy. Located in the heart of this region is Siena, a cultural haven set on three hills. Having heard much about it, I had initially planned a day-trip to Siena from Florence. Eventually, I couldn't help but set aside three days for this beautiful medieval city and UNESCO World Heritage site.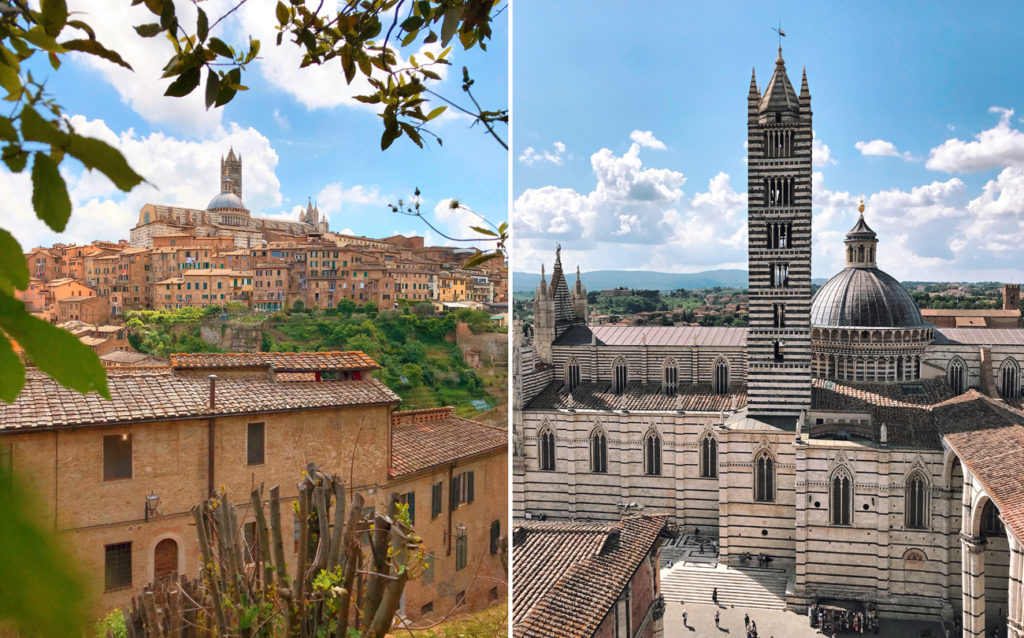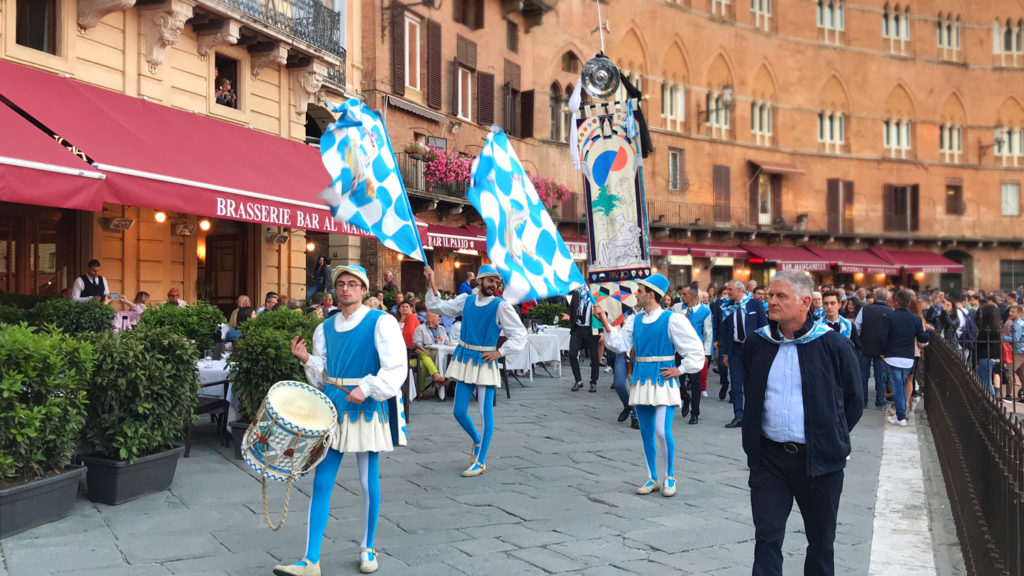 One of the most famous medieval events in Italy is the 'Palio', a bareback horse race. Held in Siena every year on 2nd July and 16th August, the Palio is not merely a 500-year-old tradition for the locals—it is the equivalent of life itself. Although I did not get to witness it, I was able to partake of the spirit and celebration of a few Siena neighbourhoods (known as contrade) that participate in this race. In the Middle Ages, there were said to have been as many as 59 contrade, but only 17 of them remain as of today. The Palio takes place in Siena's central piazza or the Piazza del Campo, where each contrada fights (or rather competes) for their honour in this race. A very complex ritual packed with centuries of tradition, it is not part of any tourist-promotional scheme.
Festa Titolare

Anyone travelling to Siena between April to September will be pleasantly surprised to witness the Festa Titolare, a festival of the 17 remaining contrade of Siena. A contrada is a historic subdivision of Siena. Simply put, it constitutes a community, and each contrade has its distinct history and culture, passed down through the generations.
The centrally-located hotel in Siena where I stayed, was owned by a warm and friendly Sienese family. They revealed a few traditions and names of different contrade, including 'The Unicorn', 'Dragon', 'Tower', 'Owl', 'Panther', 'Forest', 'Giraffe', 'Tortoise', 'Ram', 'Caterpillar', 'She-Wolf', 'Goose', 'Porcupine', 'Shell', 'Eagle', 'Snail', 'Wave' and the like. Like the contrada emblem, every member of the community is like a living symbol of his or her group and each contrada has a patron saint. Festa Titolare is thus, a saint's day celebration where members of each contrade pay homage to their respective patron saints.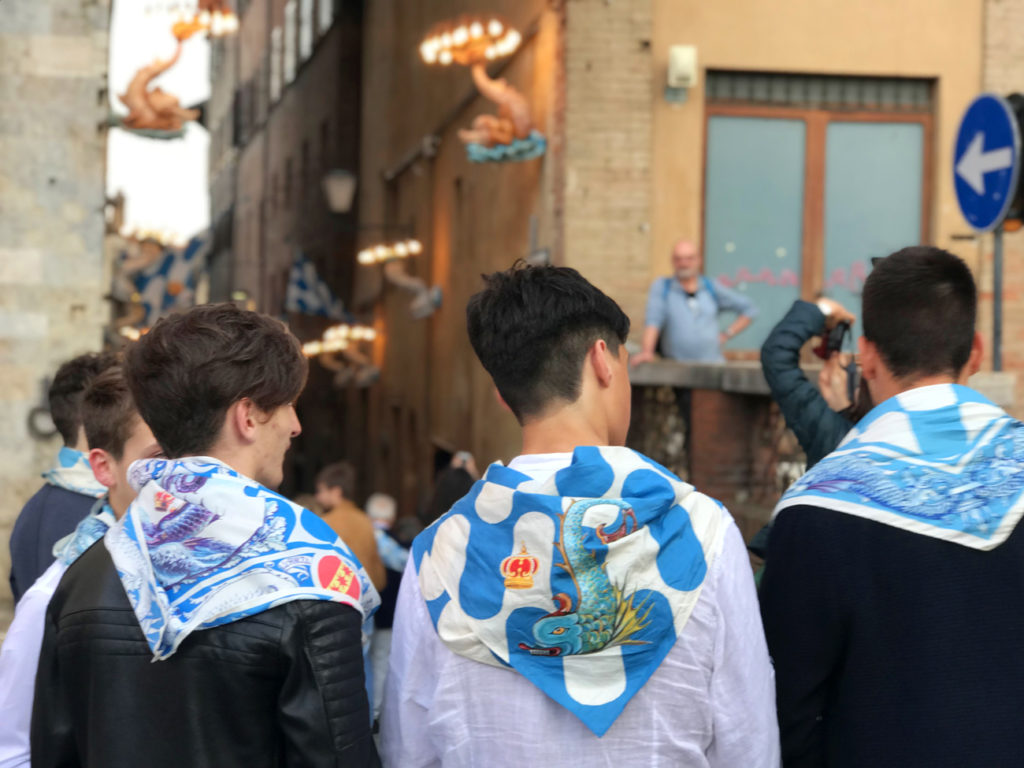 For the contrada members, the Festa Titolare is a reason to come together, since many of them are scattered in different locations—sometimes outside Siena in other regions of Tuscany, across Italy or even outside Italy. The celebrations of the contrade always commence and conclude in each contrada's particular church. I got to see two contrada parades (known as comparsa), which saw participation by community members of all age groups.
A unique emblem, colour and flag represents each contrada. In the parade I saw, at the front were young flag-bearers and drummers, wearing the traditional medieval costumes of their contrada. Following them was a mixed group of children, adults and older members, all dressed in modern attire and bright scarves depicting their contrada emblem. Men and women were in equal participation, together singing their anthem and the group also marched in the streets of other friendly contrade in order to honour their age-old inter-contrade ties.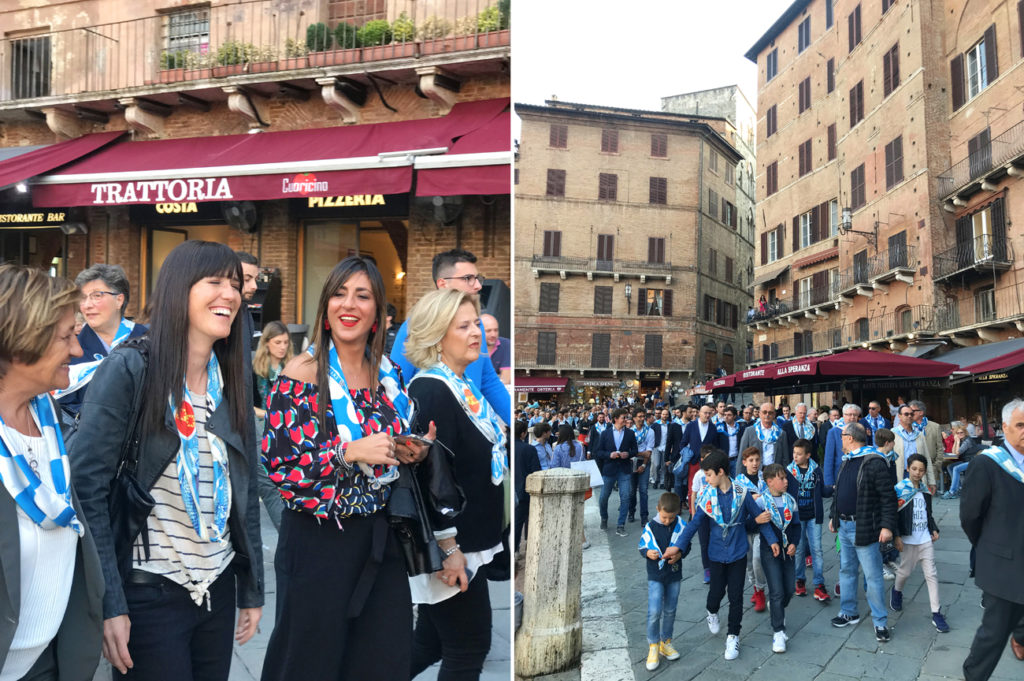 I was told that besides honouring their patron saint, Festa Titolare also honours people who have contributed towards the well-being of the community in preserving the contrada's traditions, assets and properties. Also common during the event, is baptism. Children are officially baptised into contrada membership in a ritual performed by the Priore at the contrada fountain. Our driver in Siena told us that if born in Siena, one belongs first to one's contrada, then to Siena and later, to Italy. Serving one's contrada is one's duty.
Do note, that the comparsa happens only on a Saturday and Sunday. If you are interested in the event, then travel dates should be planned accordingly. These processions happen in the narrow streets of the town and each contrada decorates its district with lights, banners and flags. Also, contrada flags can be found displayed outside the homes of members, which help in identifying their territories. Come evening and the comparsa processions reach Piazza del Campo (a common site for all contrada), before returning to their neighbourhoods.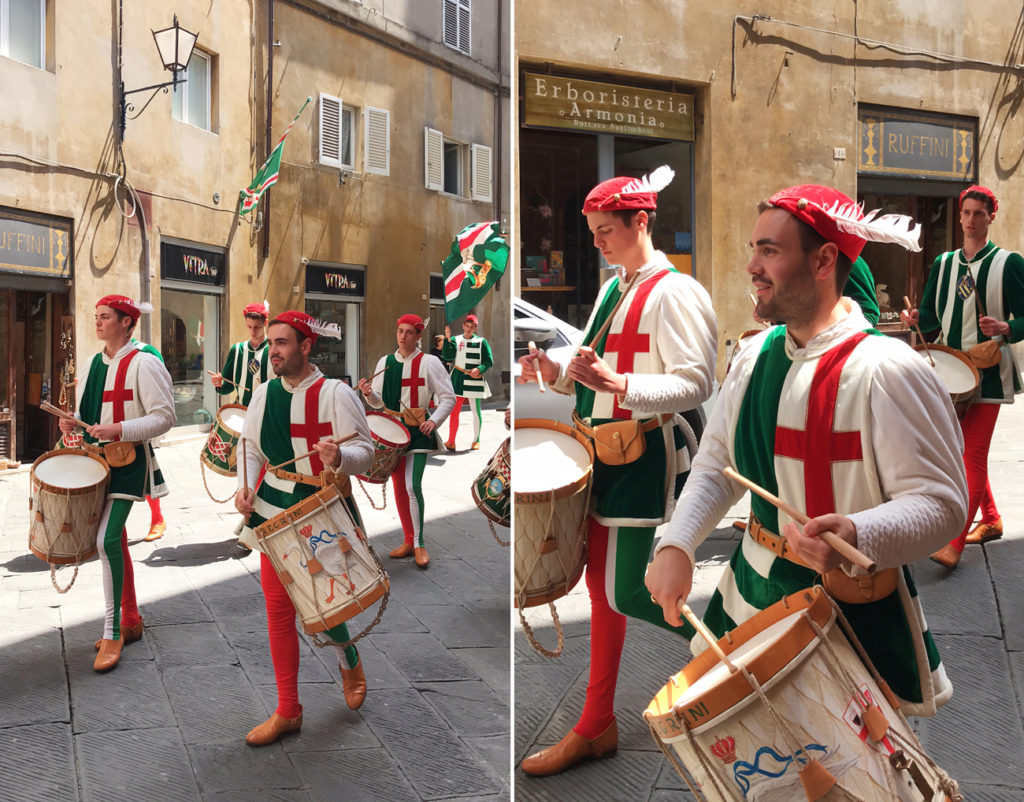 While in Siena, visiting the towns of Montalcino, Montepulciano and Pienza is a great way to explore Tuscany by road. Unmissable, is the picturesque Val d'Orcia region. Lined with cypress trees, rolling hills and lush green farmlands, words will fall short to describe the beauty of this region, which has been the inspiration of many a legendary painter of the Renaissance.
| | |
| --- | --- |
| | Chandan Mahimkar is a designer, creative director, lettering artist and traveller. He shares his travel photography and his unique hand lettered journal of travel experiences @see_mahimkar on Instagram. His travel photography is shared by some of the top travel accounts on Instagram like @passionpassport, @iamsterdam and @projectvanlife to name a few. |