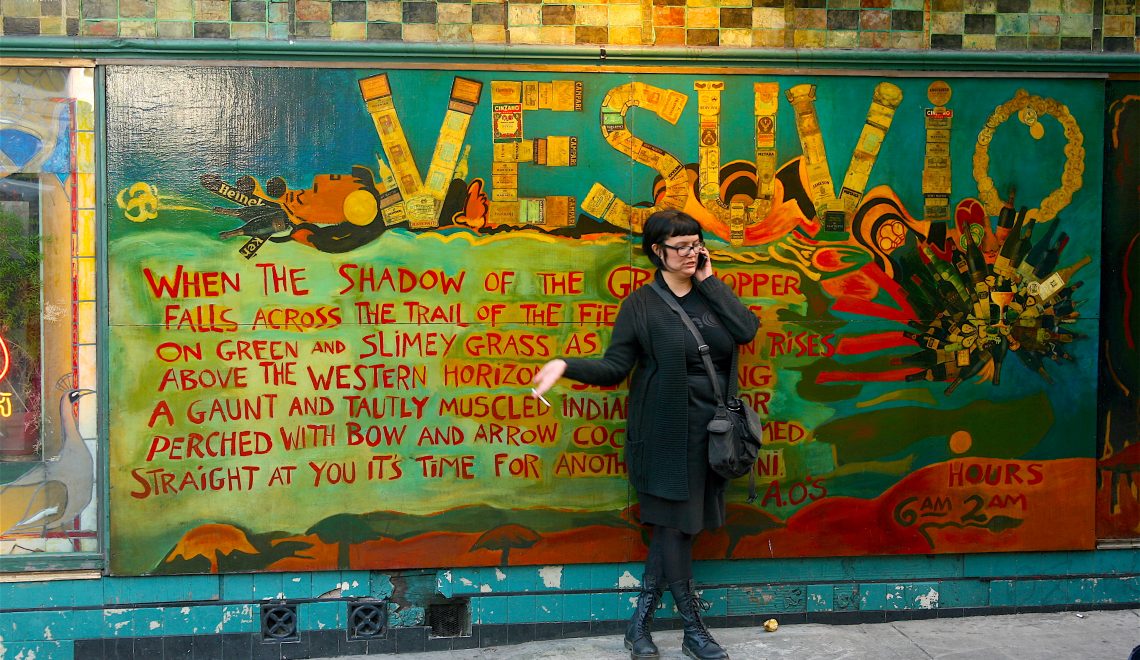 Books. Booze. Music.
"What's the password?" asks the suave young man, in a hushed voice, from behind the mysterious unmarked door on a busy San Francisco street. We whisper – "——-" – and he leads us through a dark passageway that opens into what appears to be a Matryoshka of bars.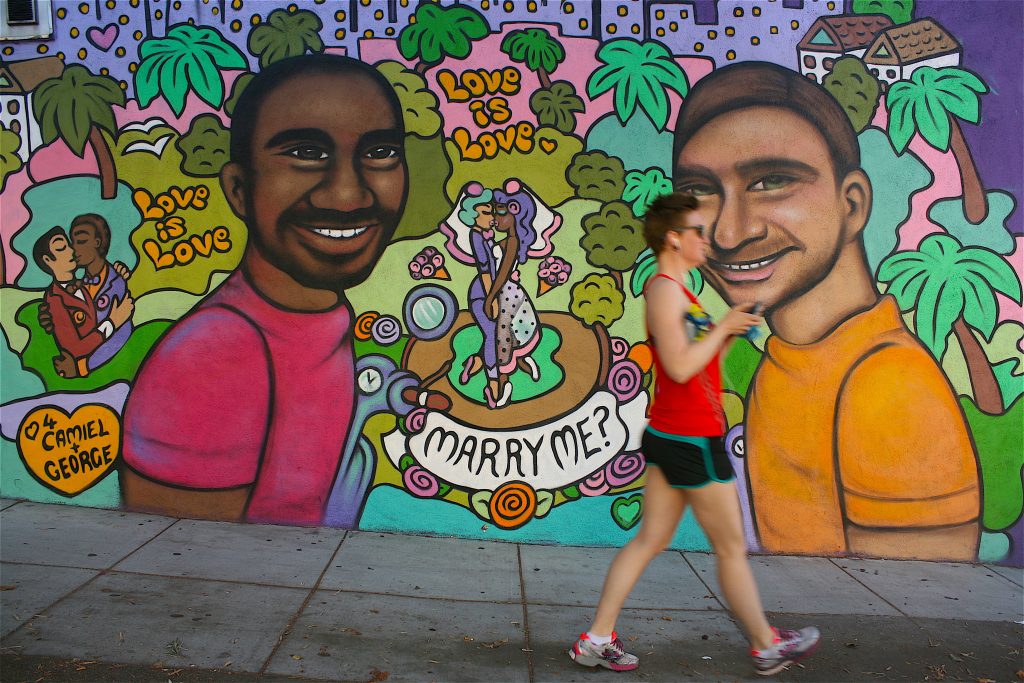 It's a weekday afternoon at Moby Dick in San Francisco's gay district, Castro. The music is soft, allowing for conversation between regulars who mill around the bar, chatting with the salt-and-pepper haired bartender. The atmosphere is relaxed and a giggling couple, clearly tourists, takes selfies under the bar's suggestive logo. Here, Moby Dick is more than just a literary connection. However, not far from Castro's famous rainbow zebra crossing and sex shops, is the Rainbow Honor Walk where luminaries such as Oscar Wilde, Virginia Woolf, Tennessee Williams, Allen Ginsberg and Gertrude Stein, among others, find a place of honour on the sidewalk that commemorates the heroes and heroines of the LGBTQ communities with plaques.
The Lit Beat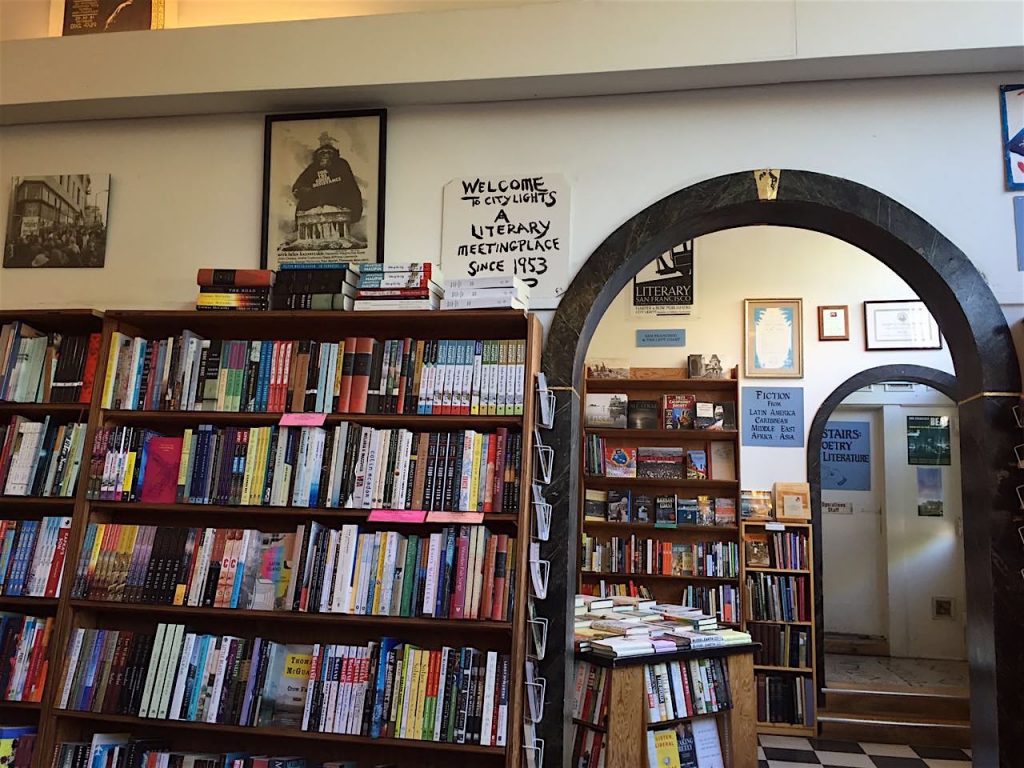 While London and Paris exude traditional literary charm, San Francisco has swag. It's where Jack Kerouac and the Beat Poets revolutionized literature, music and the arts with far reaching effects that resulted in the Beatles and, closer home, the Hungryalist poets of Bengal, eventually inspiring the hippie movement and counterculture of the sixties. In the North Beach area, outside Citylights Bookstore that published Ginsberg's Howl And Other Poems (and faced obscenity charges for it in 1956), is Jack Kerouac Alley known for its sidewalk poems. Alongside, is the colourful exterior of Vesuvio, a pub frequented by Kerouac, Ginsberg and other Beat writers as well as by Dylan Thomas, Beat musician (and now Nobel Laureate) Bob Dylan, and filmmaker Francis Ford Coppola.
The Beat Museum, across the road from Citylights and surrounded by strip joints, is mildly disappointing. The modest exhibit takes you through the Beat movement and includes memorabilia like Ginsberg's typewriter but its great collection of new and secondhand books (with some signed copies and Beat generation gems), as well as records, make the visit worthwhile. San Francisco and its environs have much to offer old book and record lovers; Half Price Books in fashionable Berkeley even has a signed copy of Nixon's autobiography on sale. But the real draw in the area is the Bay Area Book Festival that featured authors Richard Russo, Sandip Roy, Rebecca Solnit, and Iranian-American comedian Zara Noorbakhsh, among others, this summer. At a packed indoor venue, author Colm Toibin and UC Berkeley Chancellor Nicholas Dirks discussed freedom of speech and the history of censorship in Ireland (there are many parallels with India); outside, book-loving crowds browsed through an al fresco library and book installations.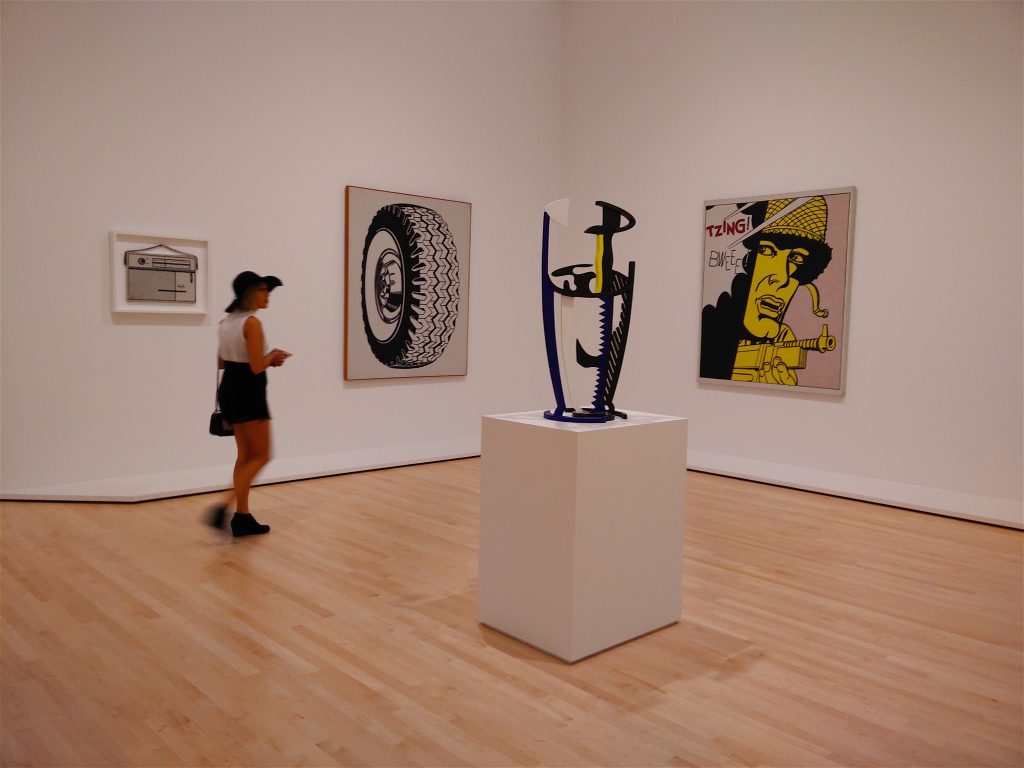 The Art Beat
Once home to legendary avant-garde writers, musicians, artists and filmmakers, San Francisco houses many relics from the era. At the newly revamped SFMOMA, where inaugural exhibitions run for varying lengths of time, entire sections are dedicated to Warhol and Lichtenstein, to Sol Lewitt's reproducible graphic lines and prominently to San Francisco native Richard Serra, known for his imposing sculptures that stand out against their urban and landscape settings around the world. Exhibits also include the works of Rothko, Frida Kahlo, Diego Rivera, Ana Mendieta, Paul Klee, the fantastic sculptures of Alexander Calder, a section on contemporary German art and some excellent photography exhibitions. Meanwhile, the museum restaurant elevates all things culinary to the status of art by bringing signature dishes of chefs from around the world, curated by Michelin star chef, Corey Lee.
Along the breathtaking waterfront in the city's Historic Landmark District, the performing arts thrive in a previous military base. The Fort Mason Center for Arts & Culture, a part of the Golden Gate National Park, is a nonprofit organisation that supports arts organisations and hosts theatre and dance performances, art installations, as well as cultural classes. At The Interval, a unique book bar and café of The Long Now Foundation in Fort Mason, literature meets engineering. Thousands of books are stacked in this eclectic hangout for thinkers, where a clock engineered to last 10,000 years vies for ingenuity with the Manual for Civilization collection dedicated to books considered essential (by their donors) to the rebuilding of civilization.
The Boozy Beat
"What's the password?" asks the suave young man, in a hushed voice, from behind the mysterious unmarked door on a busy San Francisco street. We whisper – "——-" – and he leads us through a dark passageway that opens into what appears to be a Matryoshka of bars.
We're at the Bourbon & Branch, an original 1920s speakeasy bar that operated under the guise of a cigar shop during America's Prohibition years. The dimly lit main bar has booths for groups of 4 to 6 people to sit together to enjoy a hand numbered Bourbon selection with water or 'branch', and drinks like Cucumber Gimlet, Spice Trader or Frank Lloyd Wright. Secret doors open to other bars within, including a library bar accessed by a secret bookcase door, and secret exit tunnels from Prohibition days that continue to be in use. For those seeking a tipple and an authentic speakeasy bar experience, the delightful Bourbon & Branch is a must-do.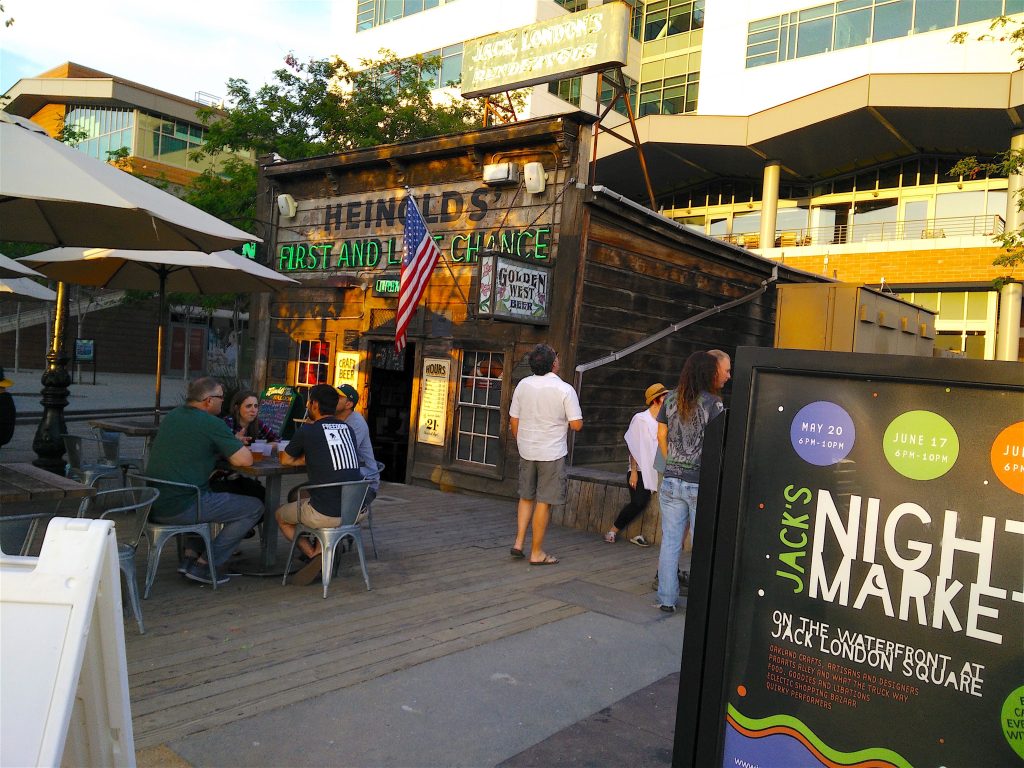 A Bart ride from downtown San Francisco takes you to Heinold's First & Last Chance Saloon, a historical bar in Oakland's Jack London Square. Built from the remains of an old whaling ship in 1883, the place was frequented by seafaring men and boasts a list of distinguished clientele including writers Jack London and Robert Louis Stevenson. London studied and wrote at the tables here, and the Saloon features prominently in his novel John Barleycorn. Known for its tilting floor (caused by the earthquake that struck San Francisco in 1906) and curiosities from its early days, this is a great place for draft beer. Next to it is a small log cabin, transported from its original location in the Yukon, where London stayed as a fortune seeker during the gold rush.
The Hippie Beat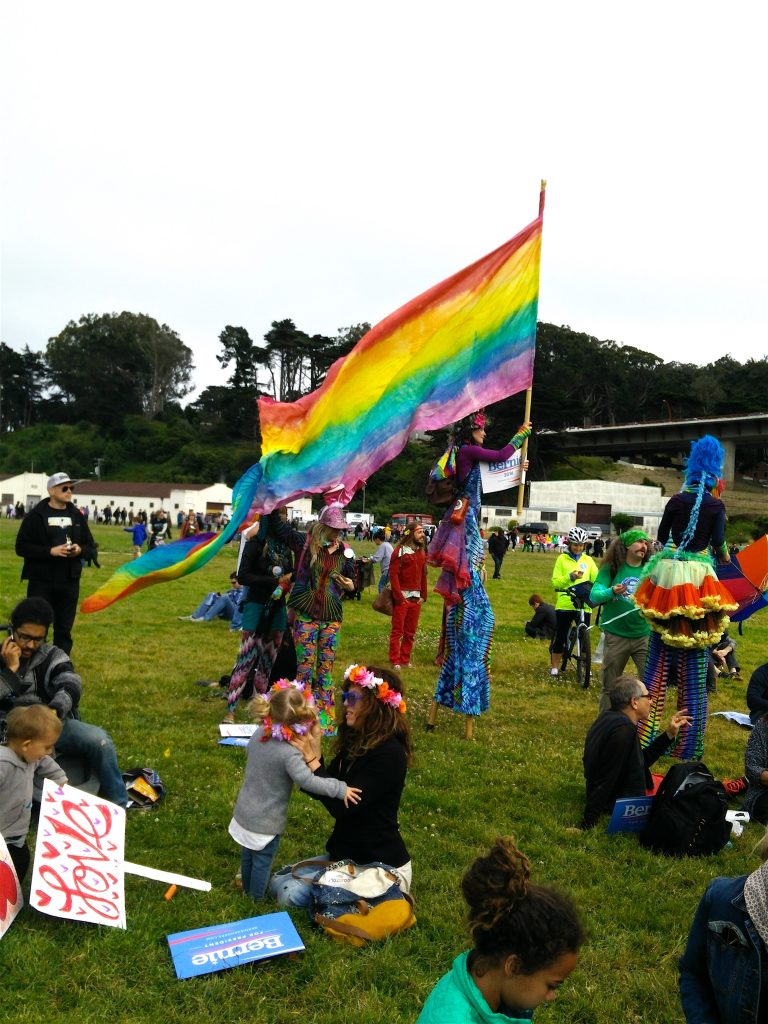 If you want to relive the hippie era, walk down Haight-Ashbury, the venue of the Summer of Love; this is where scores of young hippies, including Janis Joplin and the Grateful Dead, lived at the height of the movement. Standing tall among the area's quirky vintage clothes and record stores is Amoeba Records, the world's largest independent record store. You could spend a day trawling through its insane collection of vinyls, CDs and DVDs but don't miss the equally prominent (and quaint) Rasputin Music nearby, for great deals.
The former hippie houseboats of the now-posh neighbourhood of Sausalito are open to visitors every September but for now, we're happy to end our trail at Hippie Hill inside Golden Gate Park. Later, we queue up for the Bernie Sanders San Francisco rally* at Crissy Field, overlooking the Golden Gate Bridge, where young hipsters (and former hippies) lie sprawled on the grass, listening to speeches interspersed with performances by Dave Mathews, Fishbone, Fantastic Negrito and other bands. As people wait for Sanders to arrive, waving rainbow flags and peace signs, and sporting flowers in their hair, it feels like 1967 all over again. The all-pervasive smell of weed wafts in with the cool evening breeze, and we may be five decades too late but we're well and truly in San Francisco.
* The San Francisco rally was held before the California Primary, after which Sanders bowed out of the presidential race and pledged his support to Hillary.