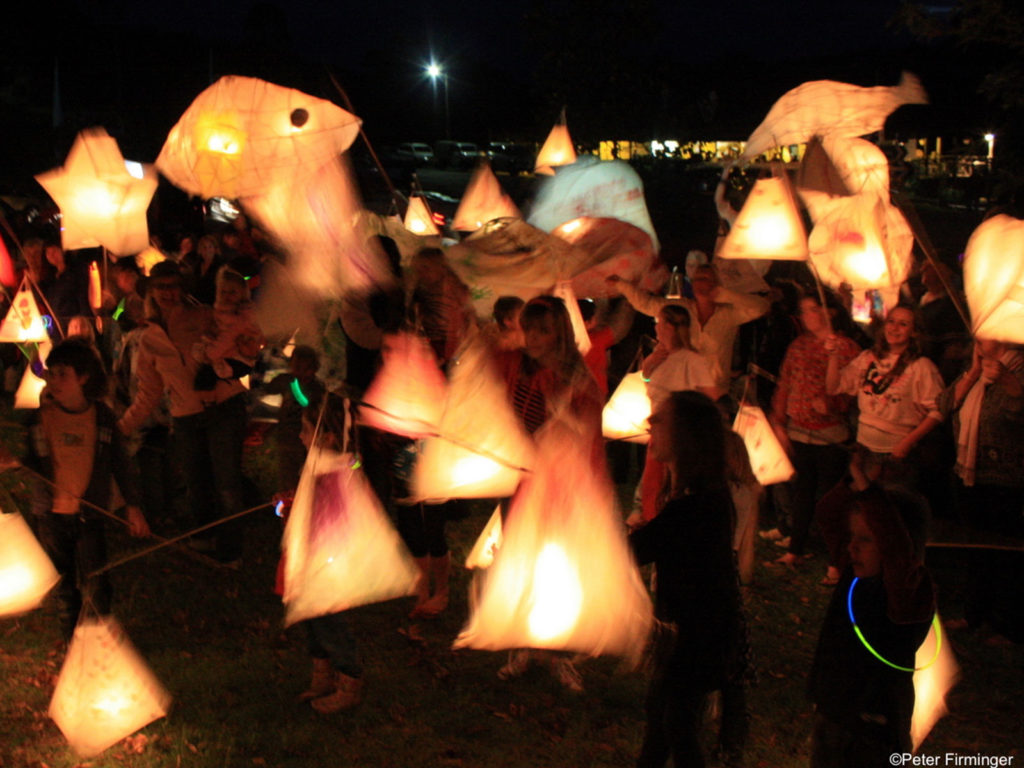 A road built by convict labourers meets Aboriginal culture. Exploring Australia's Wollombi Valley, with Sharon Rundle.
The historic and heritage village of Wollombi in New South Wales, Australia, is well worth the trip from Sydney. Wollombi means "meeting place" or "meeting place of the waters". It remains a significant place for Australian Indigenous people to meet and to hold ceremonies and traditional cultural celebrations called corroborees. It is also a place where "histories meet".
White settlement began around 1830 when Wollombi was the centre for colonial administration in the local area. Many of the original residences remain. Mulla Villa was the original home of local Magistrate David Dunlop who was sent to Wollombi in 1839. Convicts built the sandstone home in 1840. The original home has been converted into a guesthouse B&B which offers spacious accommodation with ensuites; and a 1900s dairy has been converted to a two-bedroom self-contained cottage. An original period open log fire and candlelit dinners feature in the restaurant.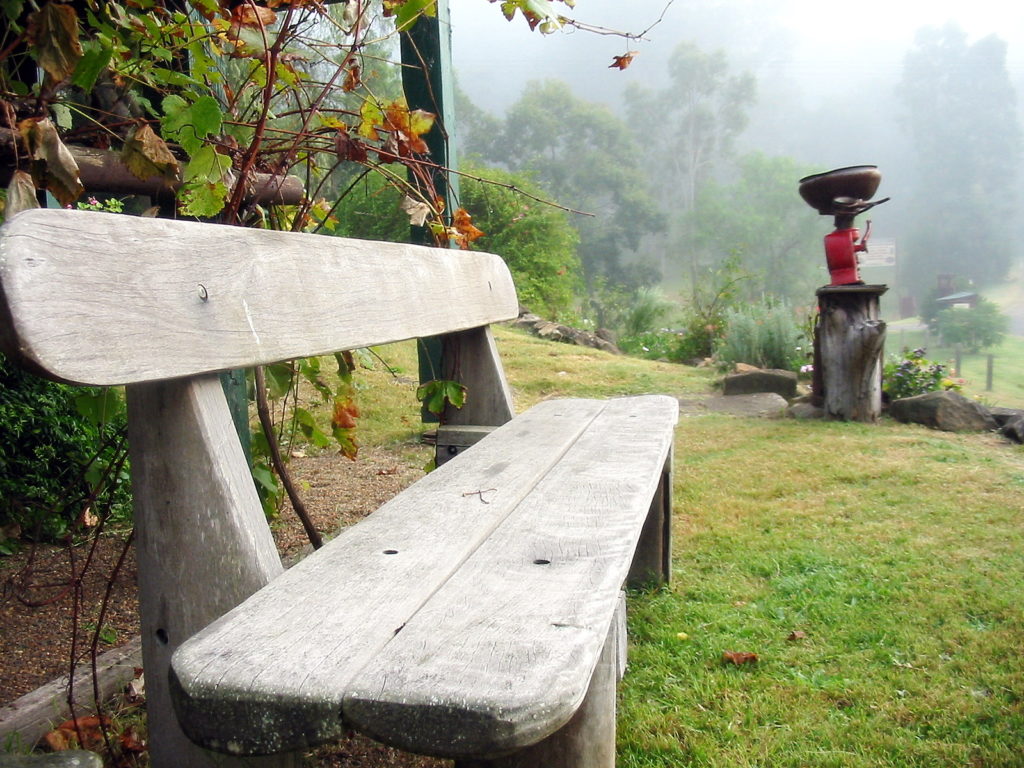 Autumn morning at Mulla House (Image credit: Peter Firminger)
A road to transport people and goods in horse-drawn carriages from Sydney was required. Convict labourers working in leg-irons hewed through the mountain-side to build the Great North Road. Remains of bolts for 6 kg leg-irons are still visible. Features of this back-breaking labour and engineering, are stone culverts and retaining walls, bridges and buttresses. Stone bowls which jut out from the rock-face fill with mountain spring water to this day. As you can see when you travel along this road as part of Tourist Drive 33. To learn more of Wollombi's convict history, take the Historic Wollombi Walk or follow the Convict Trail.
Some convicts escaped and became bushrangers such as Captain Thunderbolt, John Donahue and Edward Davis. They committed 'Robbery Under Arms' upon the travellers and settlers along the Great North Road and surrounding villages. Relics, documents, photos and stories of these times are kept in the Wollombi Museum. A few of the escaped convicts and bushrangers took refuge with the local Indigenous people.
Here the two strands of history meet. Yengo National Park, a place of stunning natural beauty, has over "640 recorded Aboriginal cultural sites" dating back thousands of years, according to the NSW National Parks and Wildlife Service. Its importance lies in the creation stories of Biamie, a spiritual being from the Dreamtime, who used the flat-topped Mount Yengo to step from Earth to sky. The Dreamtime is the basis of Aboriginal culture from more than 65,000 years ago. It is "the belief, that all life as it is today – Human, Animal, Bird and Fish is part of one vast unchanging network of relationships which can be traced to the great spirit ancestors of the Dreamtime"*. Dreamtime stories of the creation of life and all beings were passed through the generations. Meanwhile, Mount Yengo is the most sacred site of the Aboriginal peoples of NSW. The area is rich in caves, art and rock engravings. It is a World Heritage Area with more than "90 different eucalypt species and around 50 species of mammals such as wombats, wallaroos, koalas and gliding possums, and over 200 species of birds. Watch out for the gang gang, yellow-tailed and glossy black cockatoos gliding between the treetops, or see if you can spot a lyrebird darting across bush tracks. Look closely at the steep rugged cliff faces found in the park as you might catch a glimpse of the endangered brush-tailed rock-wallaby". Be sure to visit Finchley Lookout.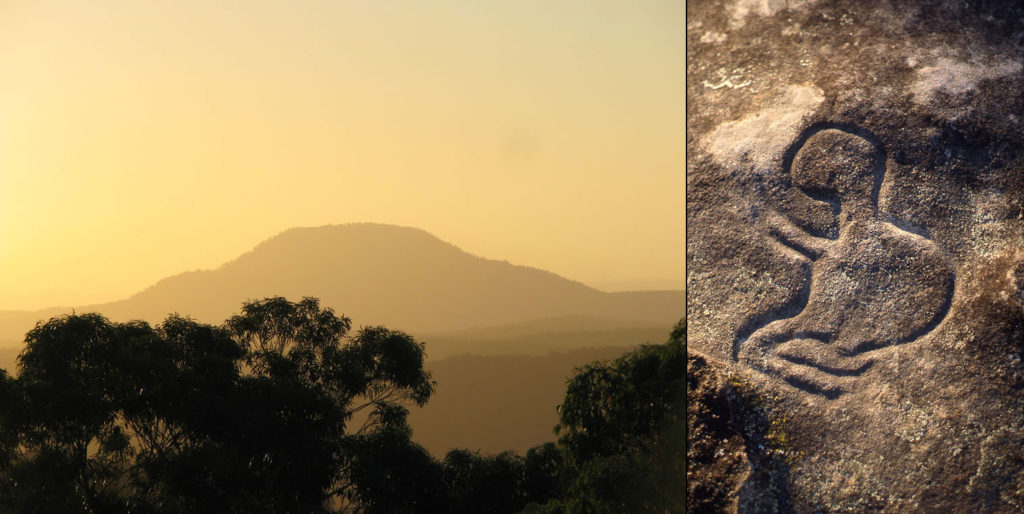 Left: Mount Yengo, Right: Rock engraving 'Kneeling Figure' (Images courtesy: Cultural Collections, UON Library at the University of Newcastle, Australia)
The Wollombi Valley may be historic but plenty of activity is on offer for today's visitors. The Yengo National Park has activities for all ages, including exploring unsealed tracks through remote valleys on mountain bike or by 4WD. Short walks and overnight walks are popular with bushwalkers. Horse riding adventures can be had in the Big Yango precinct. Corroborees, which include traditional ceremonial dances, celebrate the connection to the land and spirit beings. To witness one is an unforgettable experience.
Other attractions throughout the year are the Wollombi Wild Ride Mountain Bike race, the Laguna Art Exhibition, iconic Wollombi markets, live music events, 'Sculpture in the Vineyards', 'Taste of Wollombi' and the Wollombi Music Festival. Also worth a visit are the Wollombi General Store, and Wollombi Tavern – home of the infamous Dr Jurd's Jungle Juice as well as local boutique wines. Originally a bush remedy for a sick tummy, the potent brew or 'jungle juice' is made with a double nip of port and a nip of brandy. If after that you need to stay overnight, you could try Friar Jurd's self-contained log cabin style accommodation next door to Wollombi Tavern. Camping in the Tavern grounds is free!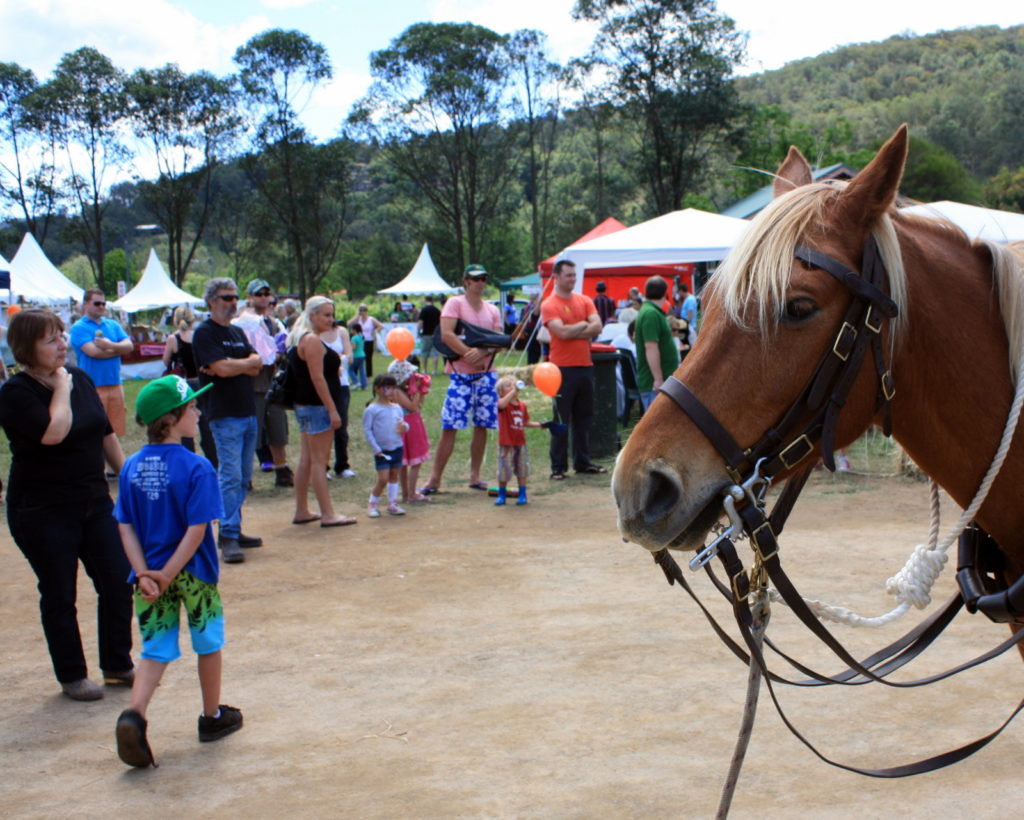 Wollombi Valley Country Fair (Image credit: Peter Firminger)
The Wollombi valley and surrounds offer scenery changing from mountain to valley, bushland and the scenic Yengo National Park, to undulating pastures for grazing horses, cows, alpacas, sheep and goats. From the heritage village of Wollombi through to Pokolbin, you can taste fantastic fresh locally produced food and wine, including speciality and boutique brands, beautifully prepared and presented. A variety of accommodation is available ranging from camping and eco-cabins to historic homes.
Wollombi is accessible from Sydney by coach, train/coach, and private or hire car. Travel time by road is approximately 2 hours.
* Dreamtime quote from http://aboriginalart.com.au – the official website of the Aboriginal Australia Art & Culture Centre, Alice Springs.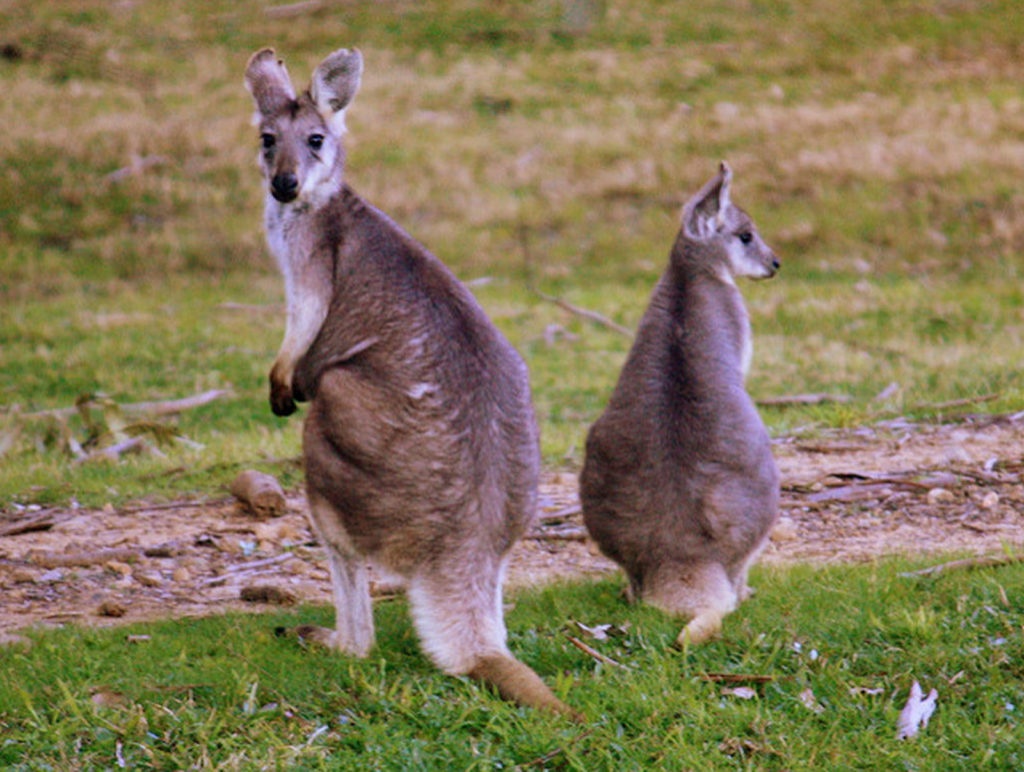 Wallaroos (Image credit: Peter Firminger)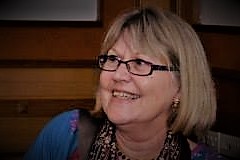 Sharon Rundle has published books, short stories, essays and articles. She has co-edited three Indo-Australian anthologies published in Australia and India. She loves to travel and over the years has learnt to expect the unexpected. She also enjoys showing visitors from around the world her own local playgrounds.Sharon lives in Sydney.