Celebrating Christmas with Thea Tammeleht of Nordic Kandie , and the well-travelled marzipan.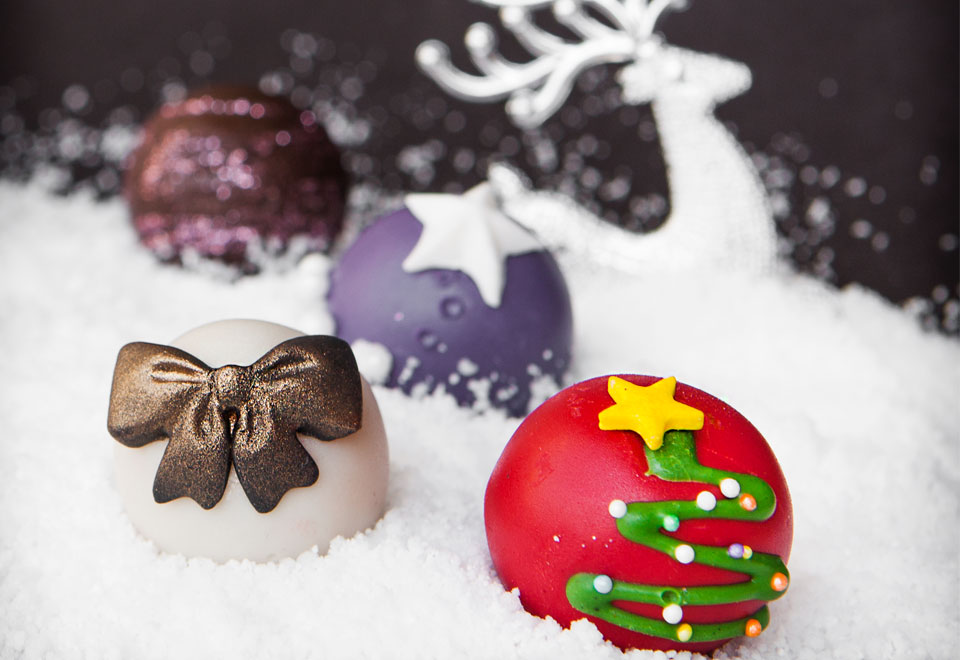 When Thea Tammeleht was a little girl growing up in Estonia, she was let in on a secret by her great grandmother. The secret was a marzipan recipe passed down six generations in the family, in the town that stakes its claim on the sweet delicacy. Interestingly, that recipe eventually found its way to Mumbai.
"Meet my Mallu baby!" laughs Thea at a suburban restaurant in Mumbai, pointing to her dark haired 3 month old son, Marc Jacob, who sleeps peacefully between Thea and her daughter, Mia, aged 9. It was when Thea married her Malayali Indian husband Thomas Abraham and moved to India a few years later, that she founded Nordic Kandie. She now carries forward the legacy of her great grandmother (who died at the age of 100 when Thea was 7 years old) with her handmade artisanal marzipan delicacies. "I remember assisting my great grandma when she made marzipan candies for Christmas. It was an annual affair. She would make them in different shapes and also add marzipan to strudel, buns and cakes," says Thea.
The story behind the origin of marzipan is a fascinating one. "There is a disagreement between Germany and Estonia regarding the place of origin of this sweet," says Thea. The German town of Lubeck claims to have introduced the marzipan first but in Thea's home city Tallinn – the erstwhile Hanseatic town of Reval – the story goes that in 1422, Mart, a pharmacist to the royal family, added almonds and sugar to some medicine to make it tasty. The mixture cured the royal patient who was also taken in by its taste. It came to be known as 'Mart's pane (Estonian for bread)' and eventually, marzipan. The pharmacy still exists in Tallinn.
The marzipan-makers of Lubeck, however, beg to differ. Confectioners Niederegger state on their website that 'their' marzipan actually came from Persia – where almonds and sugar were cultivated – and was invented by a Persian doctor. The crusaders, they say, brought the sweet from the Orient and that it was traded in Europe in a mataban or box – hence the name. The two stories are equally charming.
There are several theories about the origin of this iconic Christmas sweet. Mumbaikars are no strangers to it either. Instead of almonds, the Goan and East Indian versions use cashew paste together with egg white and rosewater, and are often shaped to resemble fruits. A traditional Christmas platter here includes the Portuguese-influenced deep-fried kulkul, coconut barfi, date rolls, coconut-filled nevri, jujubes, fruit cake, rose cookies and marzipan, among other sweets.
Nordic Kandie uses the finest of ingredients that come from the places of their origin – mamra almonds from Iran, Belgian couverture chocolate, and edible gold and silver from a gilding factory famous for having gilded the Palace of Versailles and the Sistine Chapel. The colourful marzipan confections, handcrafted by Thea and her trained staff, are available in a variety of flavours and embellished with edible art. They are also vegan, gluten- and trans-fat free.
While the traditional Estonian marzipan is plain and without flavouring, Nordic Kandie experiments with Indian flavours such as litchee, chilli, cinnamon and pistachio, among others. "But for me," says Thea, "It's black currant and mint that tastes of home."