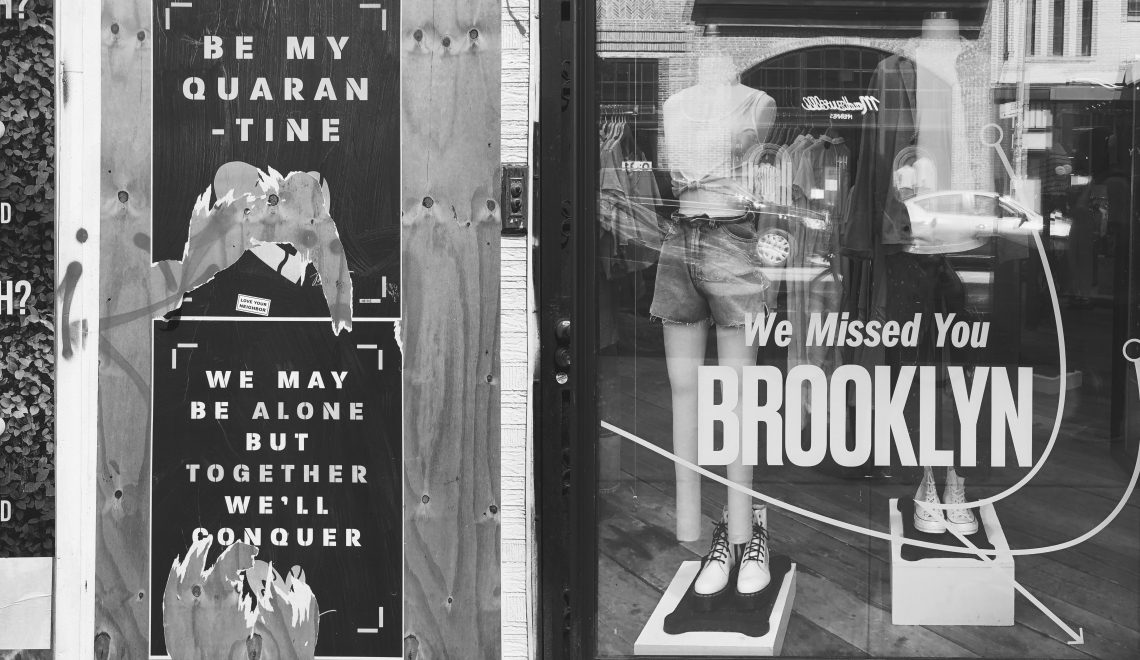 Shivani Gorle finds signs of solidarity, humour and resilience while walking through her neighbourhood in Brooklyn, New York.
Text and images by Shivani Gorle
Shivani Gorle started '100 Vital Signs' in early April of 2020. The project began with her documenting signs and signboards during her walks around Williamsburg, Brooklyn, after work or on weekends. Almost from its early days, friends and followers on Instagram noticed the project and began sending their own 'vital signs' spotted on their walks — from other areas of Brooklyn, Manhattan, and beyond. Her goal was to collect 100 vital signs over 100 days, but she ended up posting over 100 signs on her Instagram page and continues to look for vital signs as a reflection of our times.

In March 2020, when New York City became the epicenter of a deadly pandemic and sweeping stay-at-home orders, the world shrank to the size of my neighborhood – like it did for every other New Yorker. My MTA metrocard was suddenly a relic of the past, frozen on its $0.75 balance as a nagging reminder: the city that never stops had come to a screeching halt. I mourned the loss of my morning work commute. I missed the bellowing sounds of overhead trains, now replaced by ominous sirens of police vans and fire trucks every hour.
It was the end of NYC as we knew it. Why didn't I pack up and move elsewhere while I could? Manhattanites flocked to upstate Airbnbs and spacious family homes in search of greener pastures. But I doubled down and stayed put.
What do you do when your first instinct isn't to escape but to explore? Like millions of others who had stayed behind in the city, I walked every day. Williamsburg, Brooklyn became the new travel destination du jour, and hour-long walks my preferred mode of transport.
In the early days of these post-meal, mask-and-gloves-on, six-feet-apart solo strolls, I was unsure of where to go. Other aimless pedestrians shared the road with me as we wandered Williamsburg's empty streets looking for something, anything. Podcast junkies listened to entire episodes walking down Metropolitan Avenue. Families flocked to deck chairs on the Domino Park waterfront like bar regulars, staring across the East River at the Manhattan skyline in quiet contemplation. We were comrades in arms for whom walking took on an almost spiritual significance.
Most restaurants, bars, cafes and stores had closed indefinitely, their shuttered storefronts blighting the landscape. The only signs of life to be found were the memos they left outside – sandwich boards on sidewalks, posters on scaffolding and handwritten notes stuck to glass panes. The best ones came from small businesses, covered in heartfelt messages of empathy, solidarity, hope and resilience.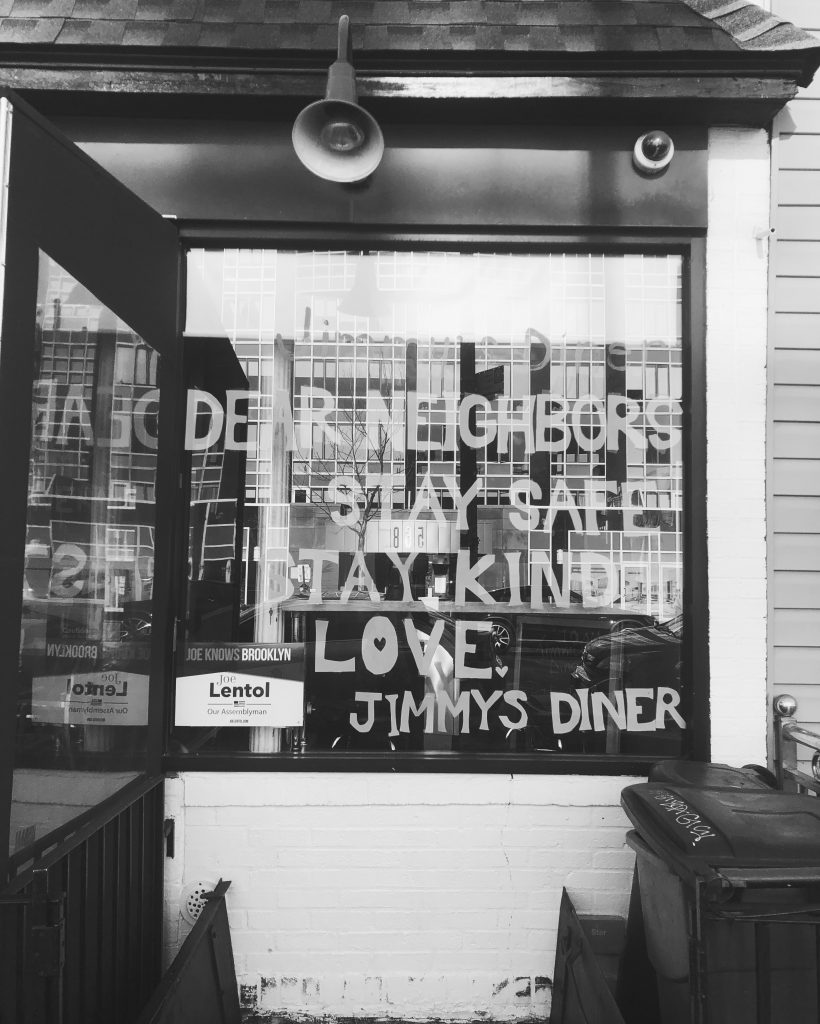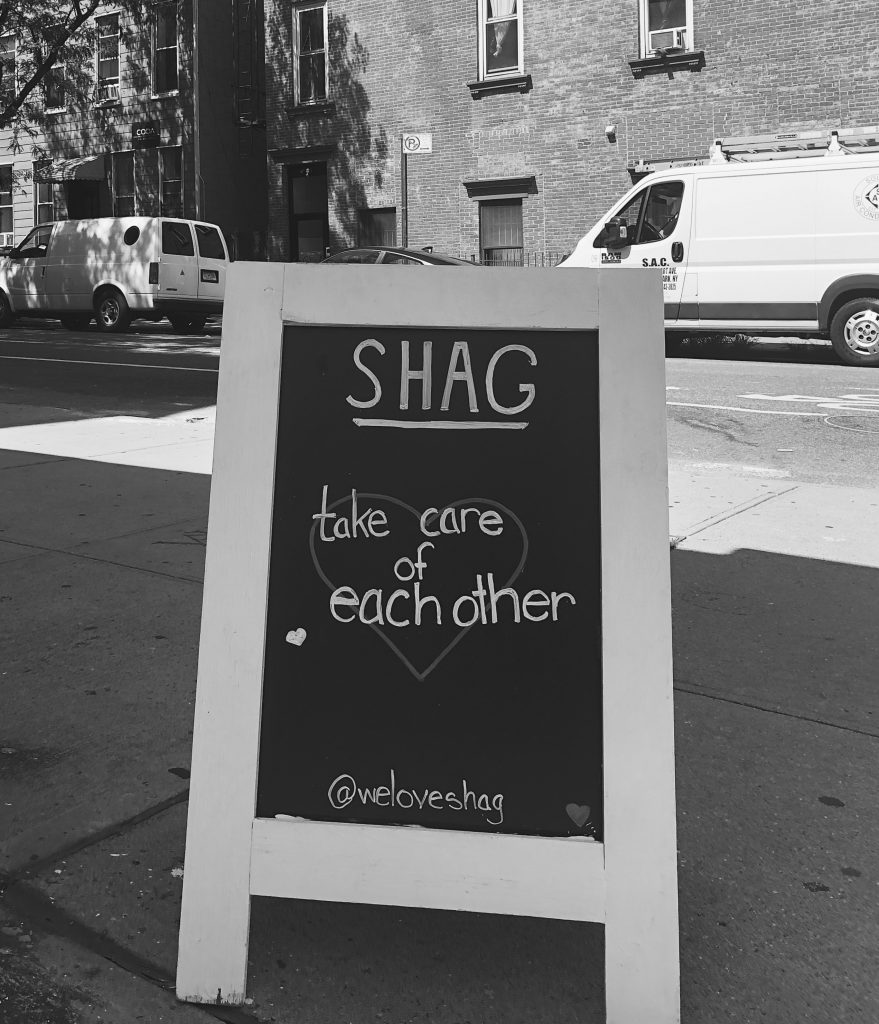 Storefront signage taught me more about a neighborhood than any tour guide or TripAdvisor review possibly could. My walks became my way of documenting life in lockdown through real signs made by city folk. With every sign I collected, I grew more certain that NYC would bounce back from the pandemic; that no matter how sleepy it got, we were more alive than ever.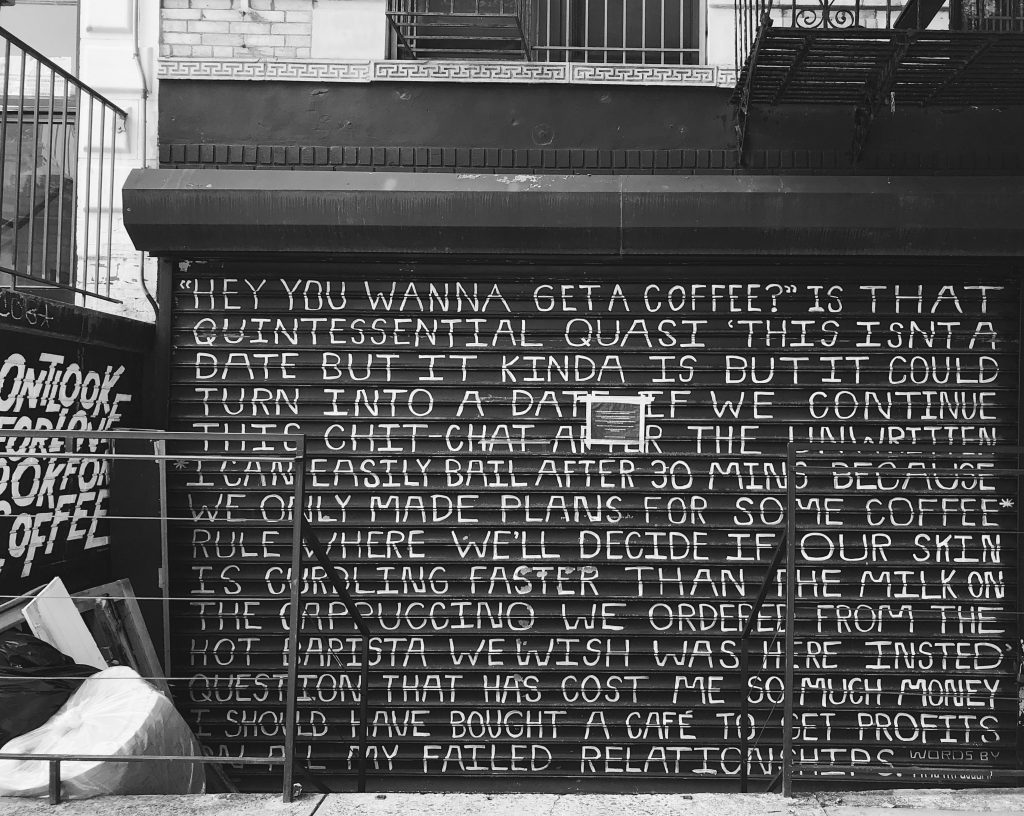 Vital signs are meant to "indicate the general state or condition of something" (Merriam-Webster). What began in mid-March as a search for vital signs of a city in crisis turned into a lesson in how a community can thrive through simple words and visuals. When it felt like the world was closing in, Williamsburg's small businesses became my window into reality. Overcome by emotion, I often turned to their messages for clarity and comfort. They taught me to notice things around me, to love really long walks and to appreciate how hope and gloom can co-exist. And isn't that the most vital sign of all?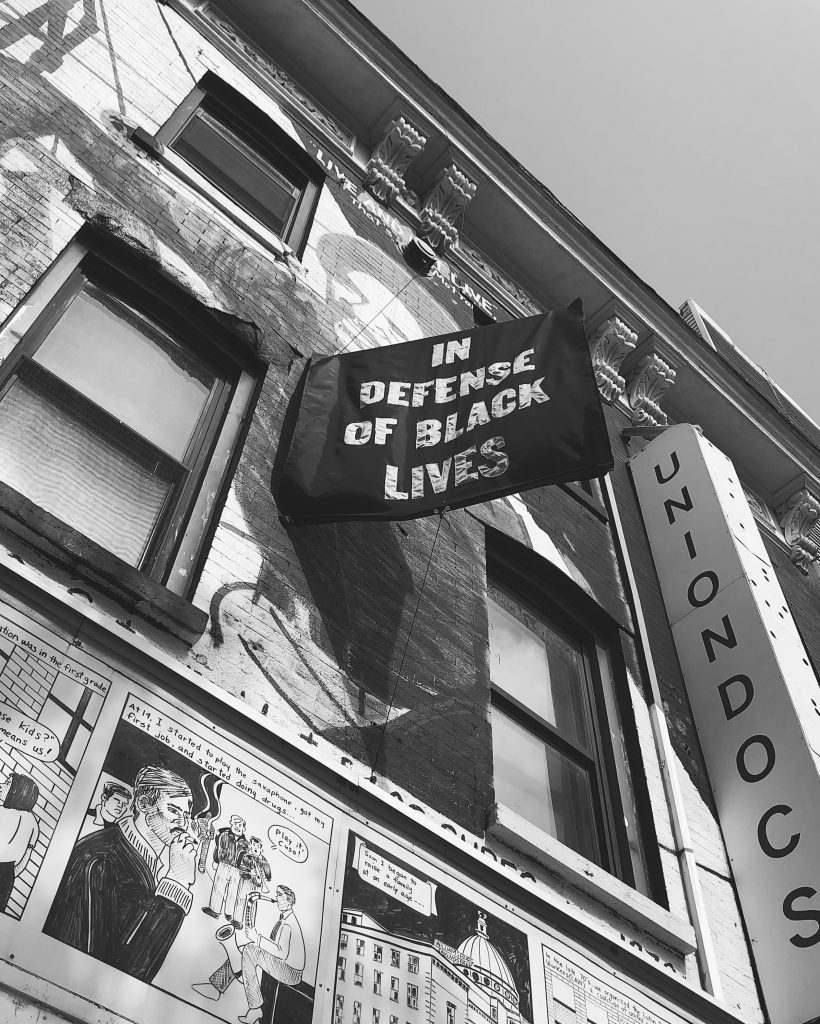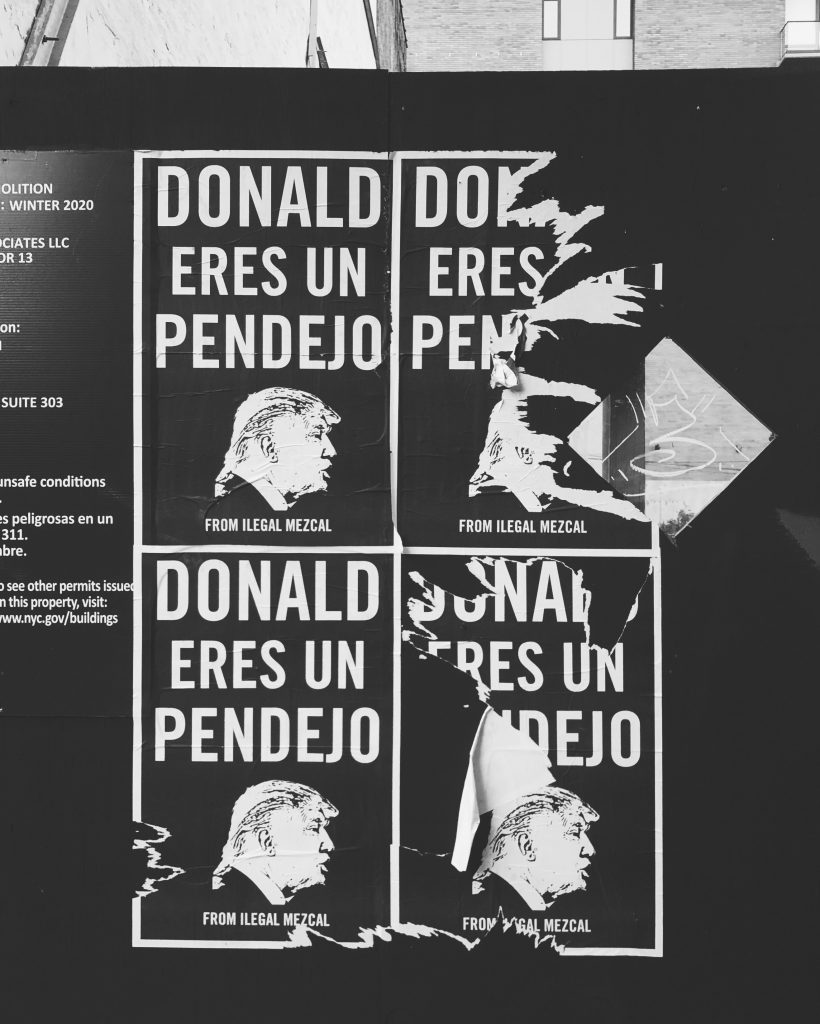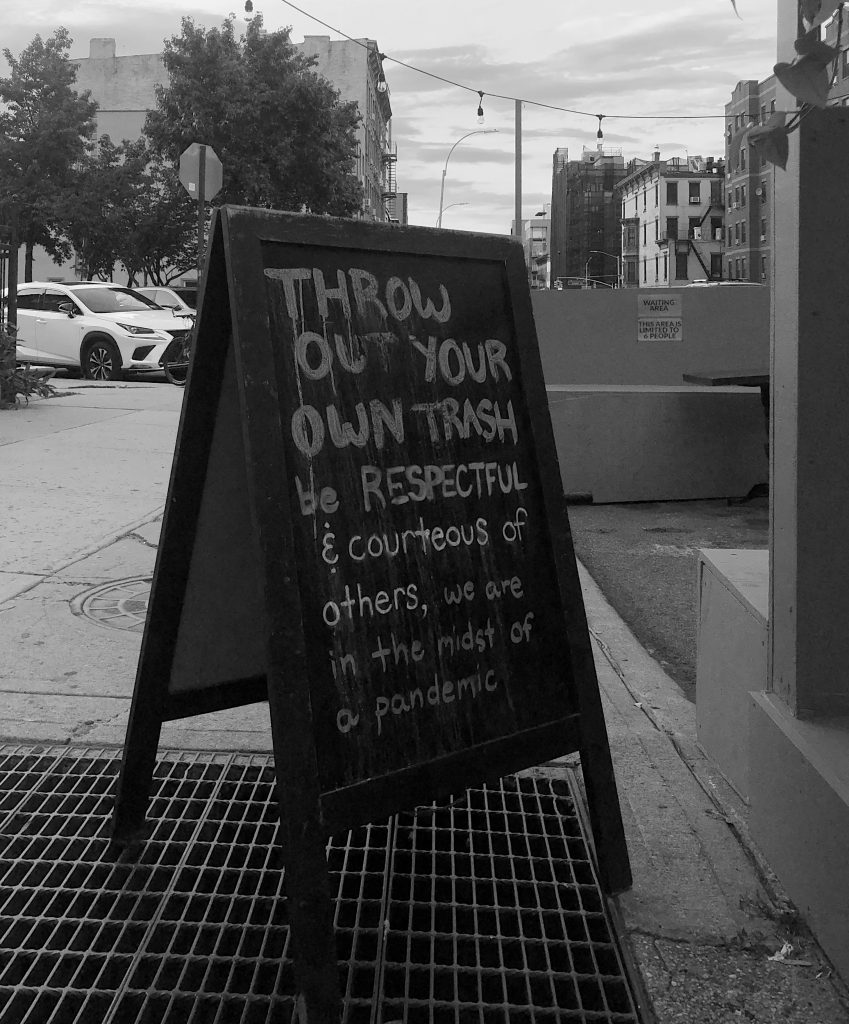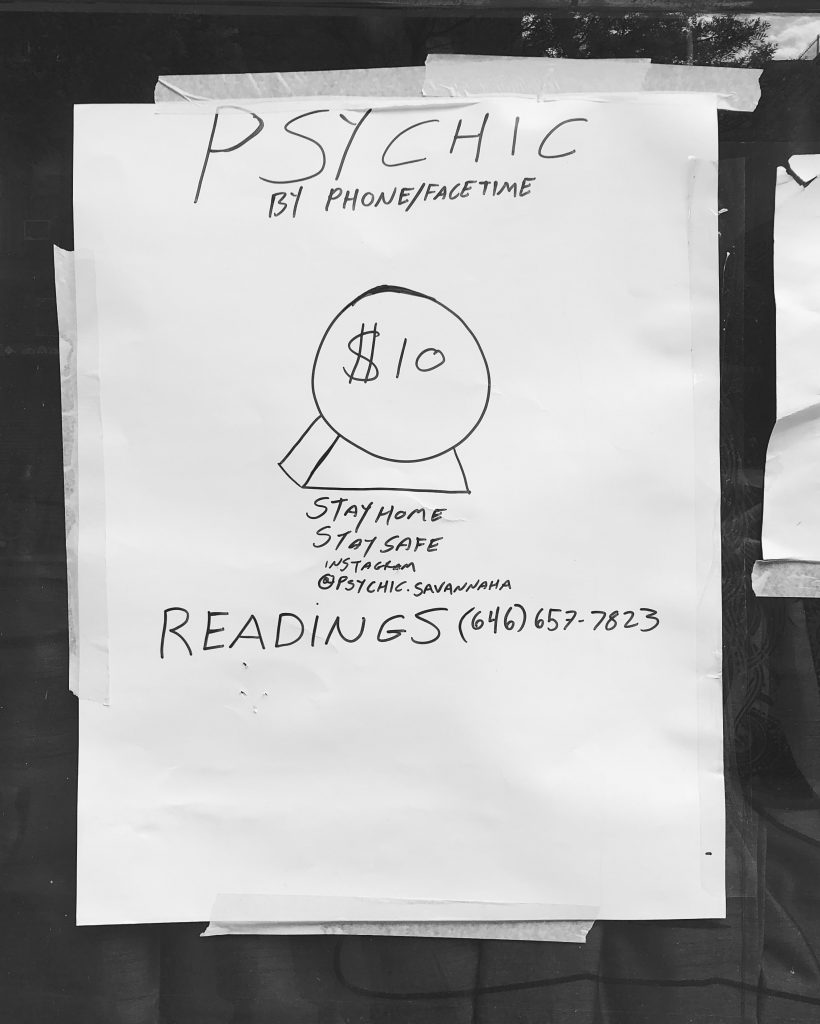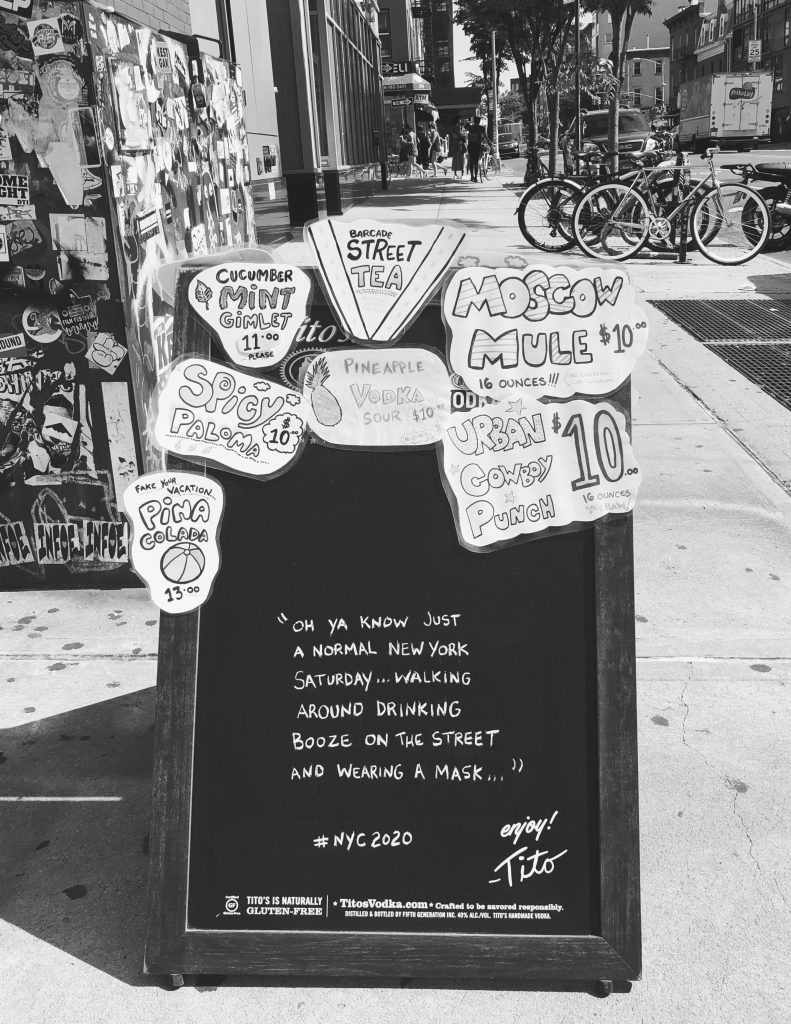 Now every time I walk past Nelly's Flower Shop – a plant store in South Williamsburg from the 70s that stands on the corner in all its bright yellow, hand-painted, old-school optimism – I linger just a little while longer. I ring up Nepali aunties at Entice Salon across the street where they lovingly tend to my ~coronacore~ overgrown nails and unruly eyebrows every week.
2020 dealt a heavy blow to the people behind these storefronts. New York lost 28 percent of its small businesses to the pandemic, many of which were family-owned and run by immigrants of all stripes. With rising rents, crushing levels of debt and competition from big box stores, mom-and-pop shops risk total ruin. The only reason they've stayed top of mind lately are the dwindling numbers. But their loss is our loss. Locally owned businesses don't just anchor people to the neighborhoods they live and work in, they provide comfort and connection in an ever-evolving, often-alienating city.
For more 'vital signs', visit Shivani's Instagram handle
______________________________________________________________________________________________________________________________________________
Shivani's pick of small businesses you can visit on your next trip or walk through Williamsburg:
________________________________________________________________________________________________________________________________________________