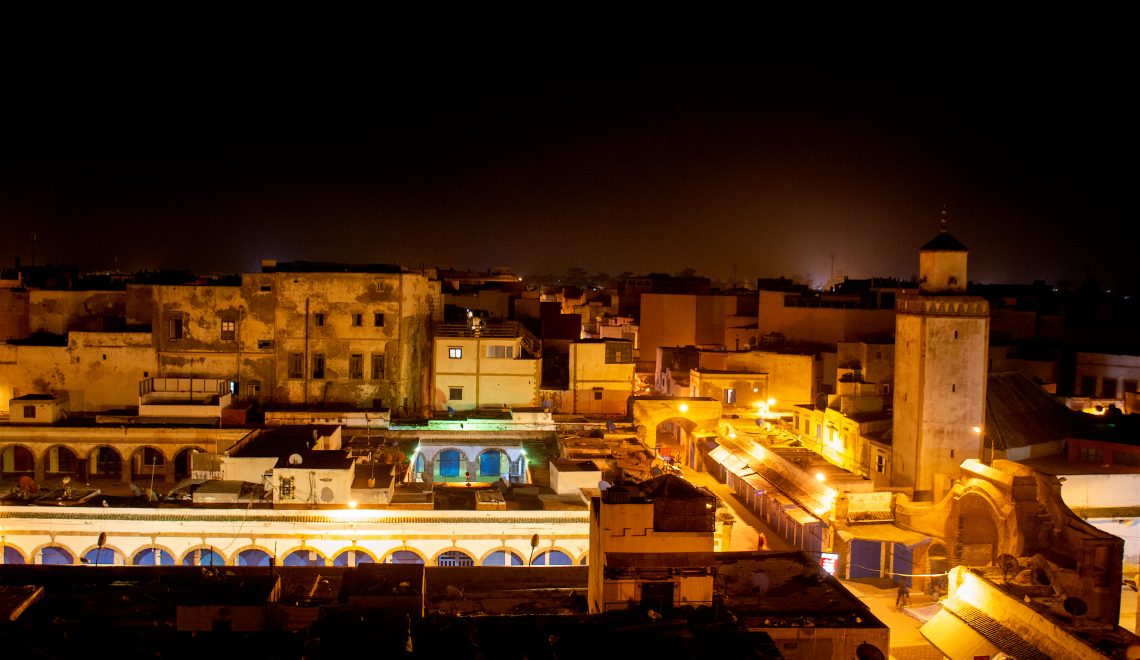 A spring break trip turns into a 6-month stay in Morocco's port city, Essaouira.
Text by Rhea Bhambhani; Images by Claire Blood-Cheney
When Claire Blood-Cheney visited Morocco in early March she expected a two-week spring break holiday before completing her final semester of college. Midway through March, her plans, much like the rest of the world's, had been altered. She would end up spending six months in the beachside town of Essaouira in Morocco and come back home with an adopted cat, a college degree (completed remotely), and a new job (found remotely), all while settling into this new reality in a new country.
After two weeks traversing through Marrakesh, Fes, and the Sahara with her partner, Ha Dao, Claire returned to Marrakesh around the same time that the Morocco Government announced the closure of its borders. Based on her itinerary, Claire was to visit Essaouira, a port city on Morocco's Atlantic Coast, also known as the Wind City of Africa because of its popularity among windsurfers. The couple decided to stick to the plan and quarantine in Essaouira that had a handful of reported cases of COVID-19 at the time. It seemed to be their safest option. They made new Airbnb bookings, all the while unsure as to how long they would end up staying in the town.
Most of their first month was spent in this uncertainty — a state of limbo of sorts. With the language barrier, it was even harder to stay abreast of all the developments during this constantly changing and uncertain time. At the same time, she found herself in a new city that was under strict lockdown. "That first month was the strictest. There was a complete lockdown, all stores were closed, only the market was open [with a] curfew at 5pm," says Claire.
Repatriation flights, though available a few weeks in, were only for US citizens. While this was good news for Claire, an American, it would have meant leaving her partner, a Vietnamese national, behind. The two decided that they would continue to quarantine in Essaouira until commercial flights resumed, allowing them to return to the US together. "We decided we were going to hunker down, try to find a routine, try to stay safe until commercial flights [began]," explains Claire.
After the dust settled
There comes a point when the newness of a place fades and you begin to get acquainted and even used to the place. This time came for Claire once she made the decision to stay back in Essaouira. Because of the lockdown, she and Ha Dao had little opportunity to explore the place or meet its people. However, they found new friends in their Airbnb hosts — a French couple based in Morocco with whom they often dined over tagine and who helped them navigate their new city.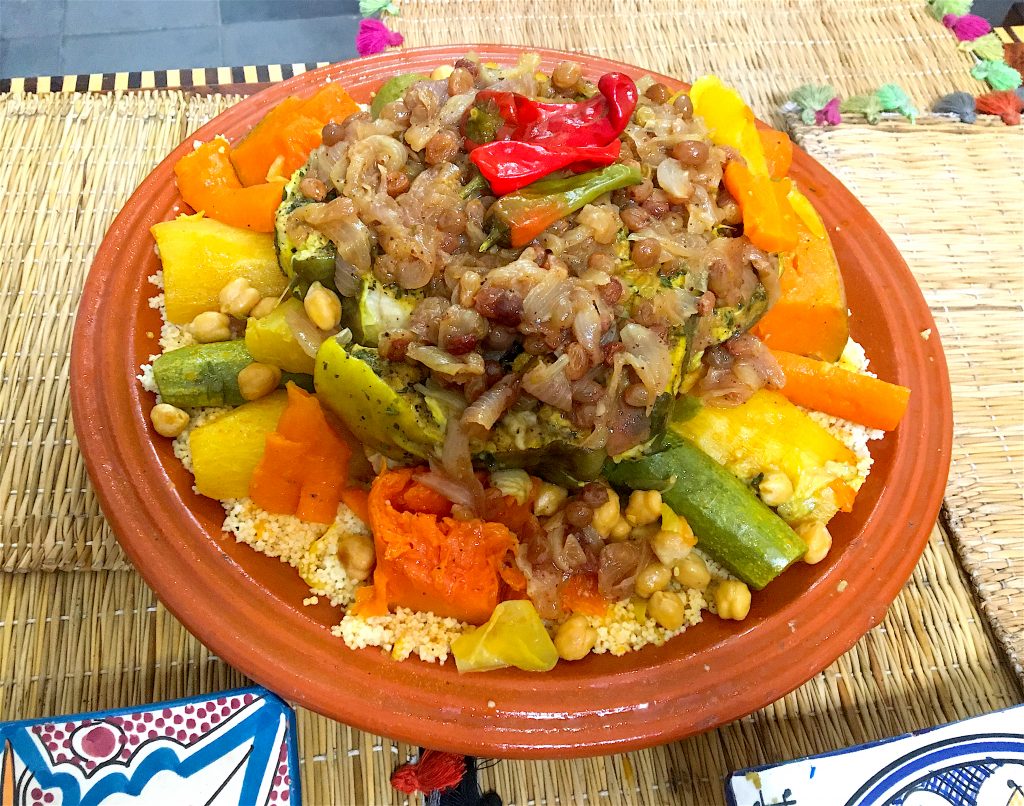 Some evenings were spent watching the sunset with locals and tourists at the Moulay Hassan Square shortly after the government had ended the 5 p.m. curfew. They also tried to connect with other expats who had stayed back in Morocco. The most unexpected interactions, however, came through Claire's love for animals. Morocco, and Essaouira in particular, have a large stray cat population. Seeing this on her walks around the town, Claire decided to buy a bag of food and feed the cats. She found that there were others like her who were doing the same; they would come to have brief moments of bonding through these chance encounters. "It's kind of a random way of meeting people but it was really nice," she says.
Challenges old and new
Days passed like this. Claire went on to complete her thesis and graduate but panic kicked in when she had to find employment in the United States while in Morocco. Naturally, with the time difference, this was a bit of a challenge. She recalls interviews on Zoom that were interspersed with the sound of seagulls in the background.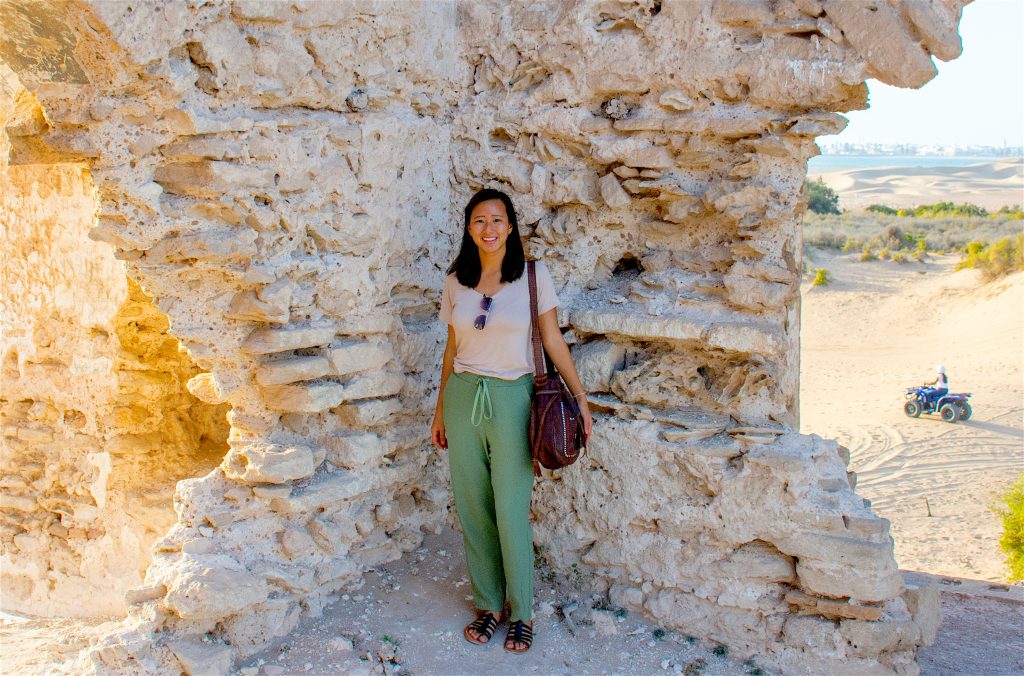 But the tougher challenge through their stay in Essaouira and other cities in Morocco was the xenophobia that she and her partner faced. It was common to have locals shout out various Asian ethnicities to get their attention while walking down a street; this included market vendors trying to draw her attention to what they were selling. Claire is Chinese-American and her partner Vietnamese. What made it harder when the pandemic hit, was that because of its origin in China, people would often shout Corona or COVID at them. "One time we went to a place and they refused to serve us," recalls Claire. Naturally, this is in contrast to what we seek from travel. "I have this desire to meet people, understand new cultures, and integrate as much as I can when I travel," she adds, "and then you're met with hostility (which is) hard, sometimes, but in the big picture, there's good and bad to every place."
When she looks back, she understands that there probably wasn't any malicious intent there but rather a lot of fear that was being projected onto Asians. She explains that this was a learning experience that taught her to be patient and look at the bigger situation at hand.
Looking back
Claire is now back in the United States. She's based in Pueblo, Colorado. Safi, the cat she adopted while in Essaouira, lives with her. She will move to New York in January for a job she found while applying from Essaouira. Looking back at her time in Morocco, she believes that she has come away with greater adaptability to change. "Before this, I thought I was good at adapting to change but I (had) never been put to test in this capacity. This was a whole new thing..not knowing when it was going to end or what we could expect."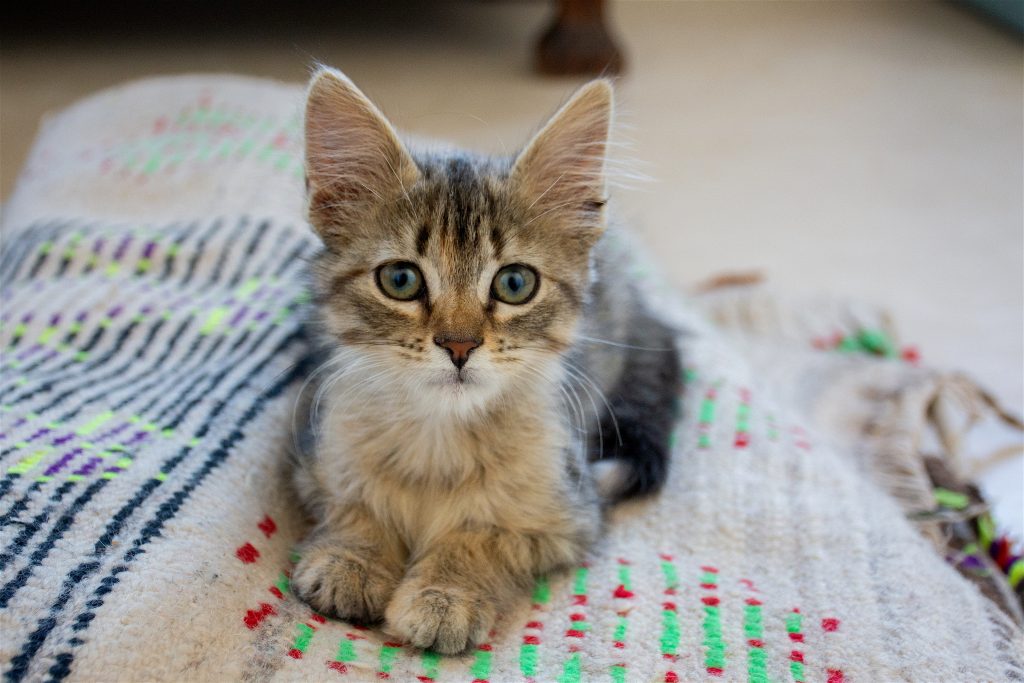 When asked about a moment that stood out for her from her time in Morocco, Claire recalls a night toward the end of her time there when things were starting to open up a bit more. Another American expat she had become friends with had invited her out to a restaurant with a group of friends. As the night progressed, she found more and more people they had never met before joining in and making conversation. "It was really nice to see there is that immediate bond people have even without knowing each other," she says.
After months of social distancing, forming these social bonds felt even more special, "I think that was the first time I got a taste of what the real Essaouira was like. I had heard all these stories when I was there of how people meet up and they're all so friendly without even knowing each other, and that was something we didn't get to experience (before) with all the restrictions," says Claire. Even though it was just the one time, she was really happy that she got a glimpse into the real Essaouira spirit. Much like the bond that people in Essaouira have with each other, Claire formed a bond with the place that will stay with her for a long time to come.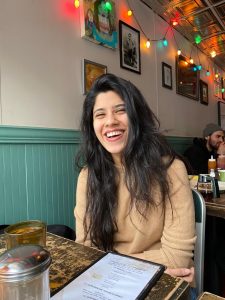 Rhea Bhambhani is a writer and storyteller based in Mumbai, India. She curates Travel Purist's newsletter and social media.