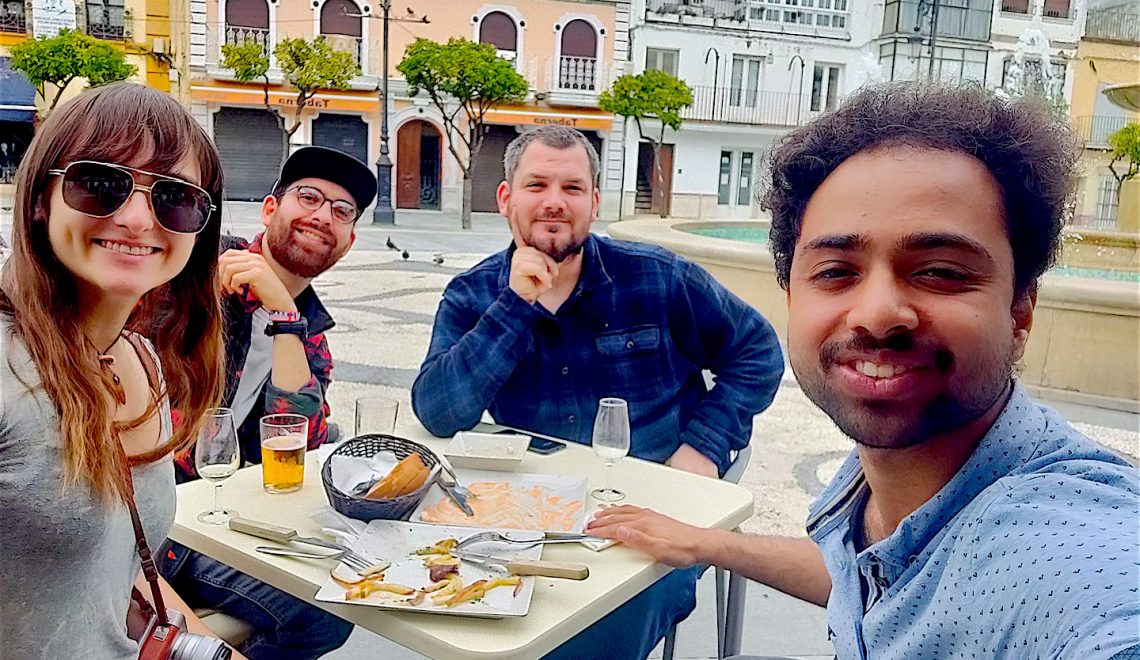 As four International Language Assistants self-isolate together, friends become family
Text by Amrita Shenoy; Image credit Ojas Chaudhuri
Days before Spain announced its lockdown on 14th March, Ojas Chaudhari was celebrating his 23rd birthday with friends at his flat in Sanlúcar de Barrameda, a coastal city located in Southern Spain's Andalusia region. An English Language Assistant from India, Ojas lives with his flatmates — also English Language Assistants — Nick Cooper (28), Omar Diaz (27) and Amanda Sheppard (22), all who hail from the US. The four were selected for language assistantship in Spain after meeting the entry requirements set by the Spanish Ministry of Education, Culture and Sports.
"We get to pick our top three location choices. Andalusia being one of my choices, I was assigned Sanlúcar. City-wise, it's obscure and beautiful," says Omar. Situated on the Atlantic coast, Sanlúcar has as many as four beaches, its busiest being the famous Bajo de Guía stretch, teeming with tourists before the pandemic. "Before the lockdown, you could be at the beach at 5 am and take a refreshing walk. It is close to where we are, and it's been a privilege to be located here," says Nick.
Work as a Foreign Language Assistant involves assisting local schoolteachers with English vocabulary, organising language lessons for the students, and also sessions that foster inter-cultural dialogue. With the abrupt halt to this routine, Omar, who has been a Language Assistant in Sanlúcar for two years, expresses a global sentiment: "I like being outdoors. I took lessons in the morning and evening. So, now, it's hard to not be busy at all."
A language and culture aficionado who has also previously served as a Language Assistant in France, Ojas missed the gastronomical diversity and convenience of Sanlúcar during the lockdown. "Food is so affordable here. Whenever I craved tapas or pizza, I would go out with friends and colleagues. There was so much to explore and eat; Sanlúcar made me quit vegetarianism," he says. Now, as Spain eases its lockdown, the restaurants in Sanlucar – a region known for its sherry and premium-quality locally procured seafood – have begun to open their doors again. Residents of the region are returning to their favourite eateries, even if reticently.
Across my laptop screen, the quartet sit in their living room, filled with the pleasant 8pm Andalusian sun. However, it is Ojas' room that has the most sunlight, says Amanda. Originally based in the neighbouring town of Chipiona, in the initial days of her assistantship, Amanda found friendship in the boys. A few months later, they have become family.
"I had to make a quick decision when the lockdown was announced." she says. On the last day that buses were available, Amanda was in Sanlúcar, when she decided to move in with the trio. "I took the bus to Chipiona at 10 am, packed up some of my things, and then took the 11 am bus back to Sanlúcar," she says, adding, "I figured I'd rather be with friends." As the Spanish say, Desgracia compartida, menos sentida, which means, "shared misfortune, less hurt."
The hardest task was to keep their families calm. "The Spanish government and police have done an excellent job at keeping us safe," says Nick. But the anxious calls from home wouldn't stop.
"Throughout the lockdown, my friends and family would call every couple of hours and I would try to tell them that my region wasn't as badly affected," he says. It was the same for his flatmates.
Even as the lockdown begins to ease in Spain, the four continue with their self-isolation, although determined not to feel dispiritingly isolated. Apart from home workouts, yoga and reading, they continue to keep themselves positive with each other's company. "We have this evening ritual when the others come to my room for the sunshine, and we chat, drink or play scrabble," says Ojas.
Do they see work resuming? Are they hopeful of going home anytime soon? Only time will tell.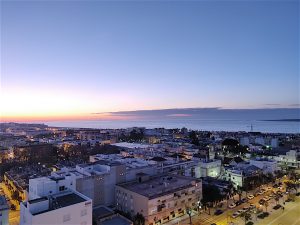 Update: The lockdown in Andalusia has been eased with certain regulations. The four are now able to take walks near the sea front or visit eateries in time slots defined by the government.
Amrita Shenoy is a lecturer based in Mumbai, India. She was a recipient of the Charles Wallace India Trust Fellowship that took her on a short stint to the University of Edinburgh as a student. She also spent five months in Dusseldorf, Germany, as part of a student exchange programme.