Songs, flowers and midsummer in Latvia.
While most countries around Europe celebrated midsummer or the summer solstice – the day when it is officially summer – on 21st June, there are some like the Baltic nation of Latvia that celebrate it on the 24th.
Latvia's midsummer festivities begin on the 23rd of June. Called Ligo or Jani (for St. John), the festival harks back to pre-Christian pagan fertility rituals as much as it does to St. John's Feast (prompting us to draw interesting comparisons with the Goan festival of Sao Joao).
People dress traditionally and sing made-up rhymes with a chorus of 'Ligo Ligo Ligo'. The marketplace is bathed in shades of spring flowers while traditional goodies as well as handicrafts are sold during the festival. Women make their own chaplets – floral crowns – that they wear in their hair while men wear a laurel of oak leaves. At the end of the festival, you're meant to toss the chaplet into the sea, river, or up a tree (whether it floats, sinks, or stays up the tree has a bearing on your marital future).
Friends, neighbours and singers from the local cultural centre are likely to drop in to sing traditional Ligo songs and you can join in. It is customary to offer beer, bacon-filled buns and Latvian cheese (made with caraway seeds) to singers who visit your home. Bonfires are lit at night, accompanied with much drinking (often followed by naked runs and jumping into water bodies); couples are also encouraged to venture into the forest together to look for a magical fern – an activity that often results in several 'Ligo babies'. On this day, watch the wildly popular Latvian classic A Limousine the Colour of Midsummer Night.
Presdikus ligos swargus! (Happy Midsummer Day!)
Ligo celebrations in Ventspils, Latvia.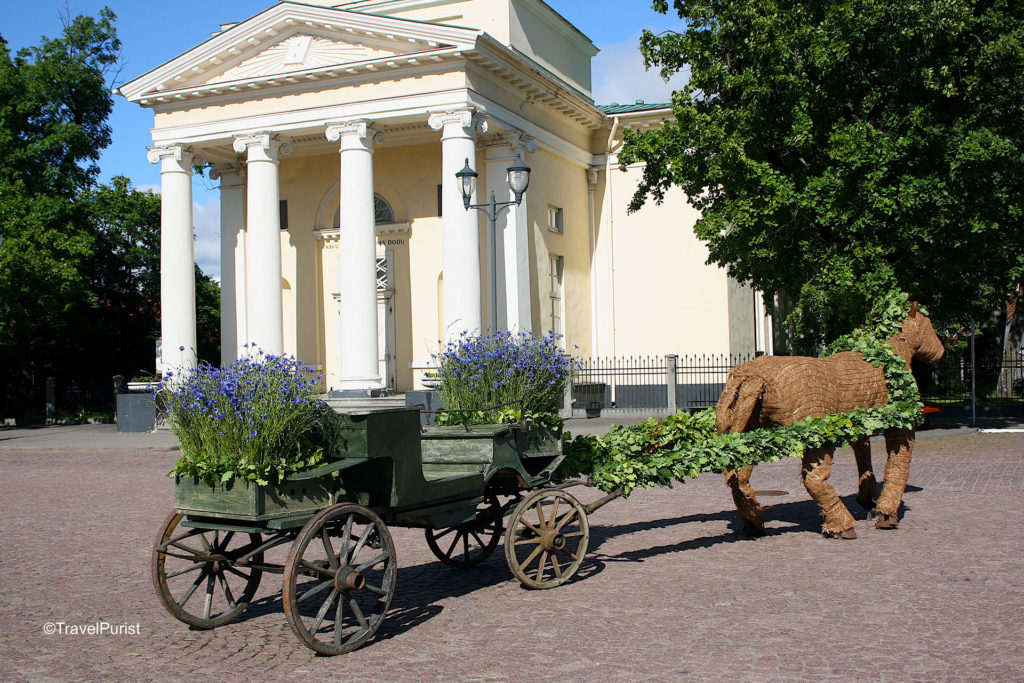 A horse made of straw by local residents draws a cart decorated with flowers outside a Lutheran Church in the Town Hall Square.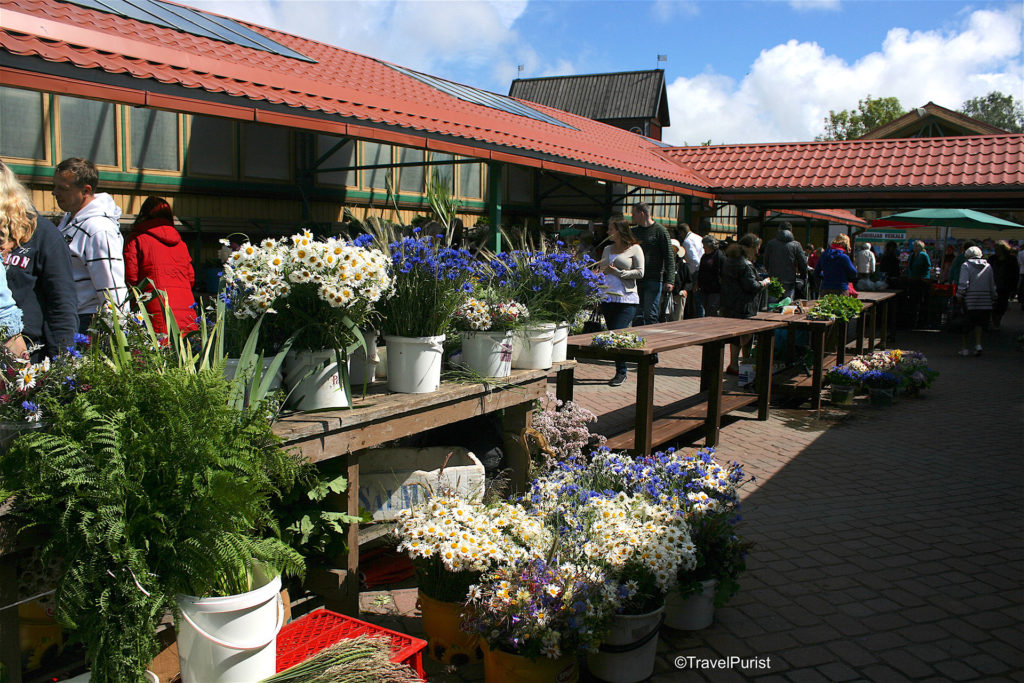 For sale! Spring flowers, ferns and oak leaves meant for floral crowns and laurels at Ventspils Market.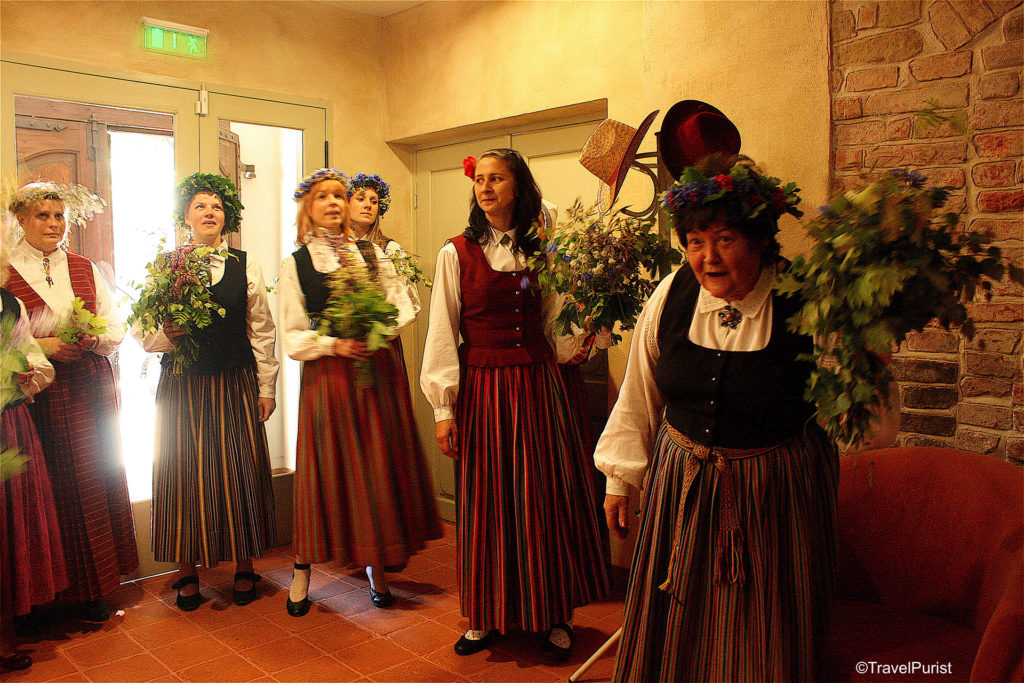 Members of the Ventspils Culture Centre sing traditional songs for visiting writers and staff at the International Writers' and Translators' House.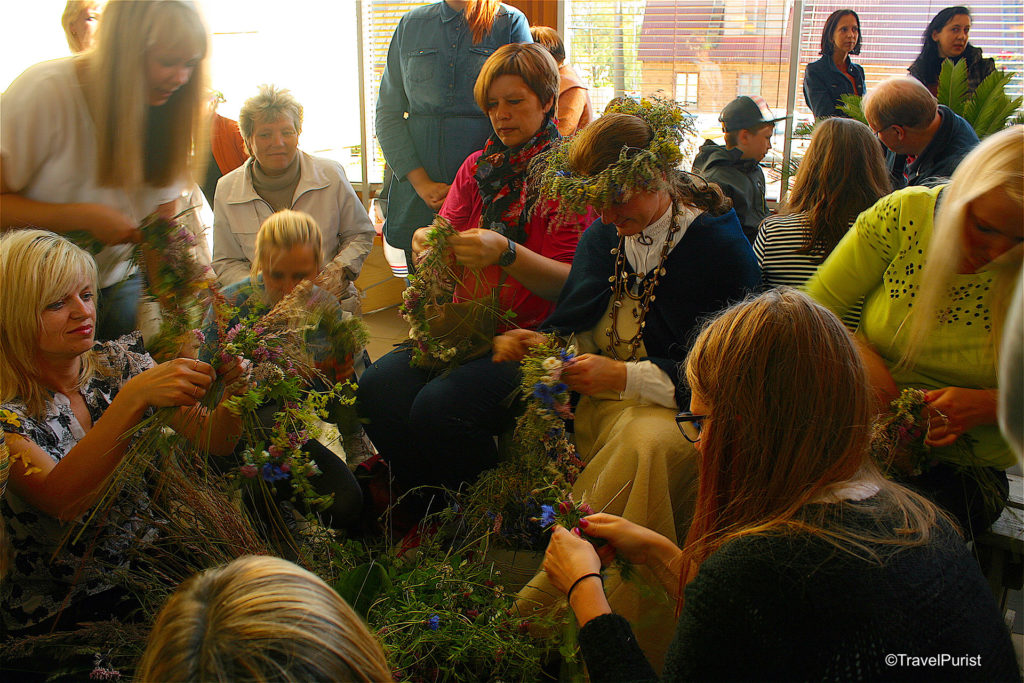 Ventspils residents and visitors to the Theatre House get a crash course in the making of chaplets and laurels by the local expert.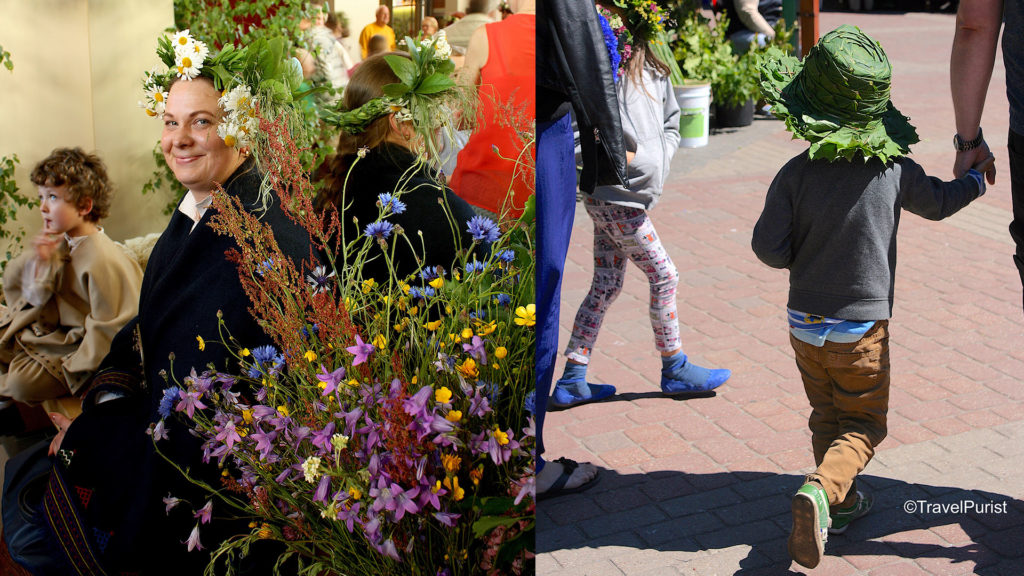 Residents wear flowers, leaves and traditional attire to welcome the summer.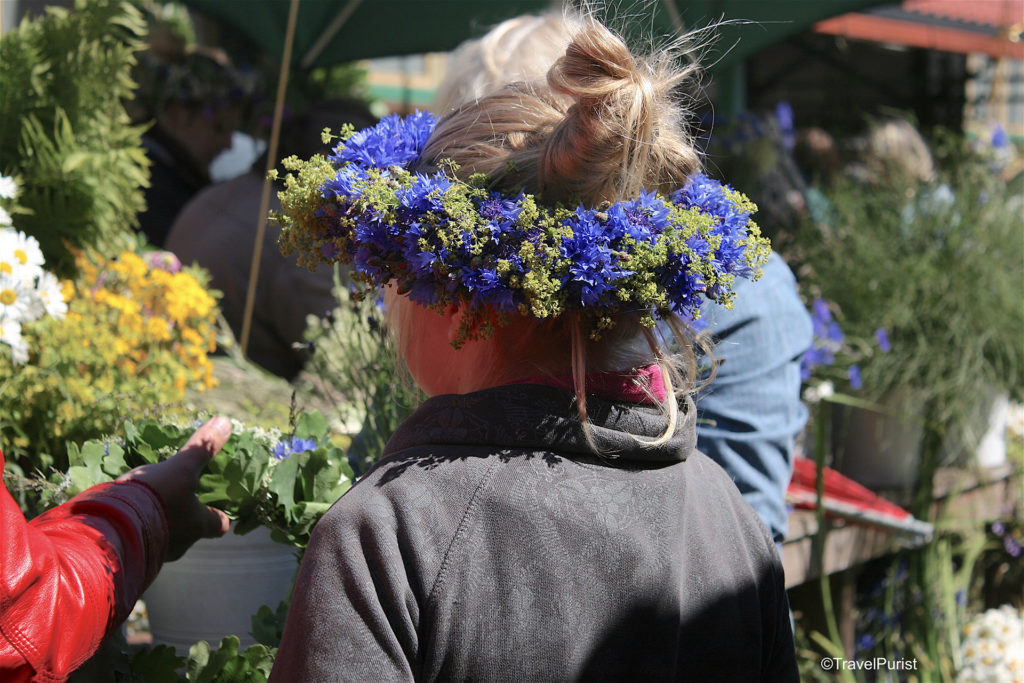 Last minute shopping for chaplets at Ventspils Market.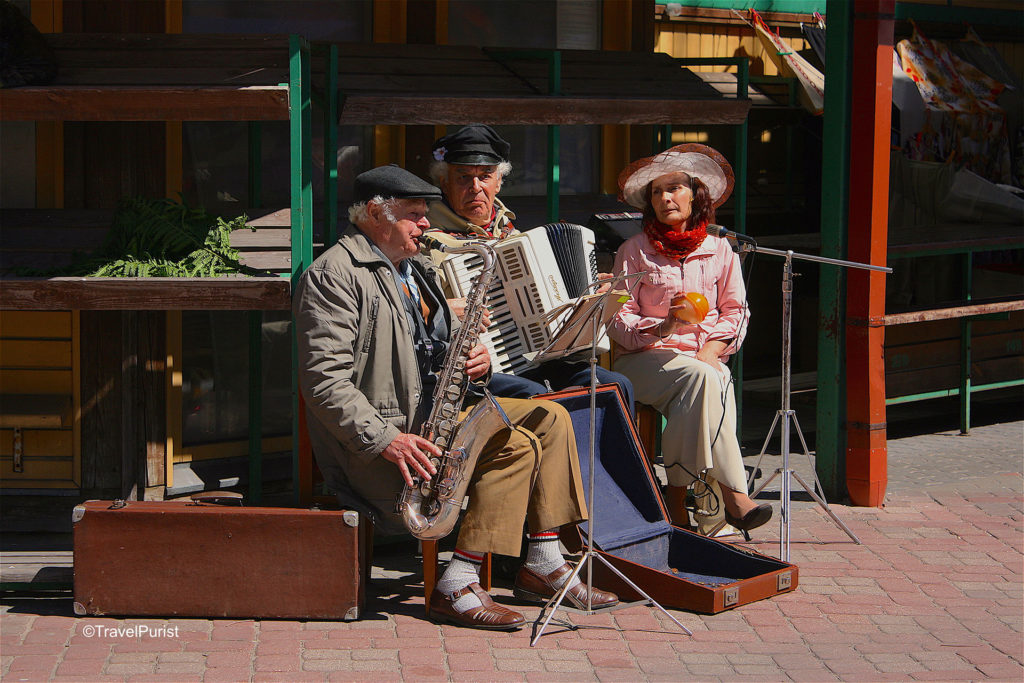 Musicians treat passersby to festive music.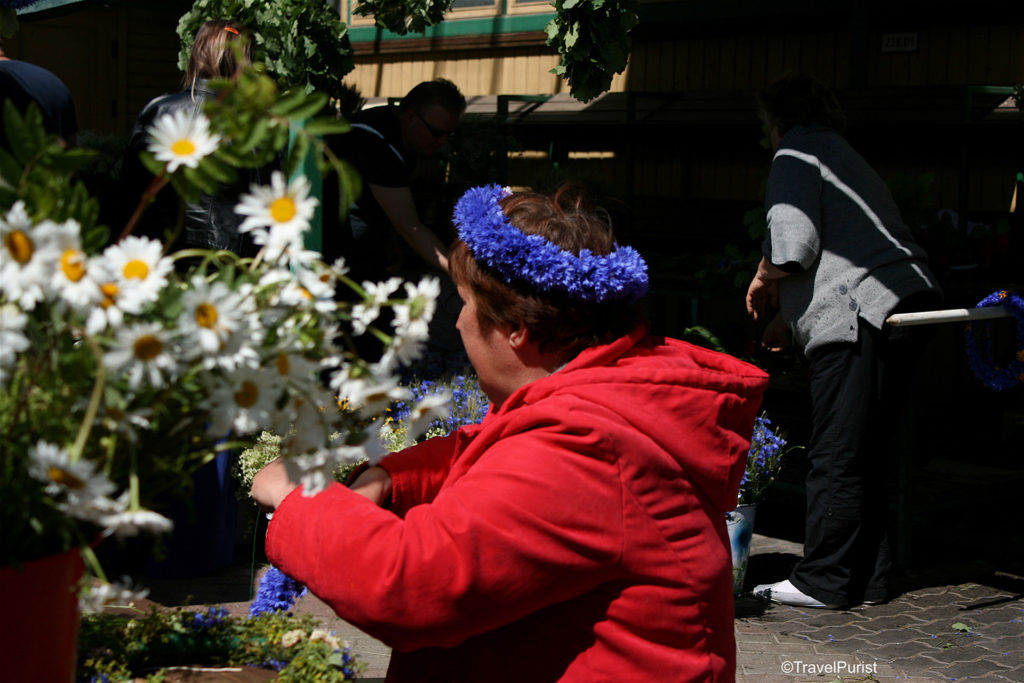 A flower vendor twines chaplets for women.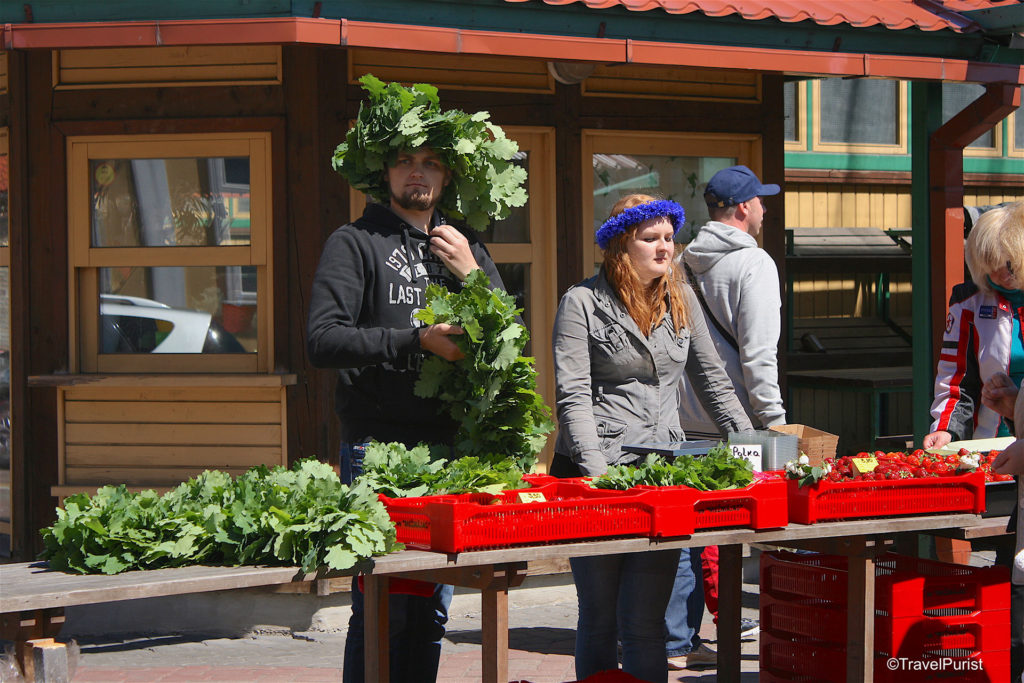 A vendor makes laurels with oak leaves, for men.