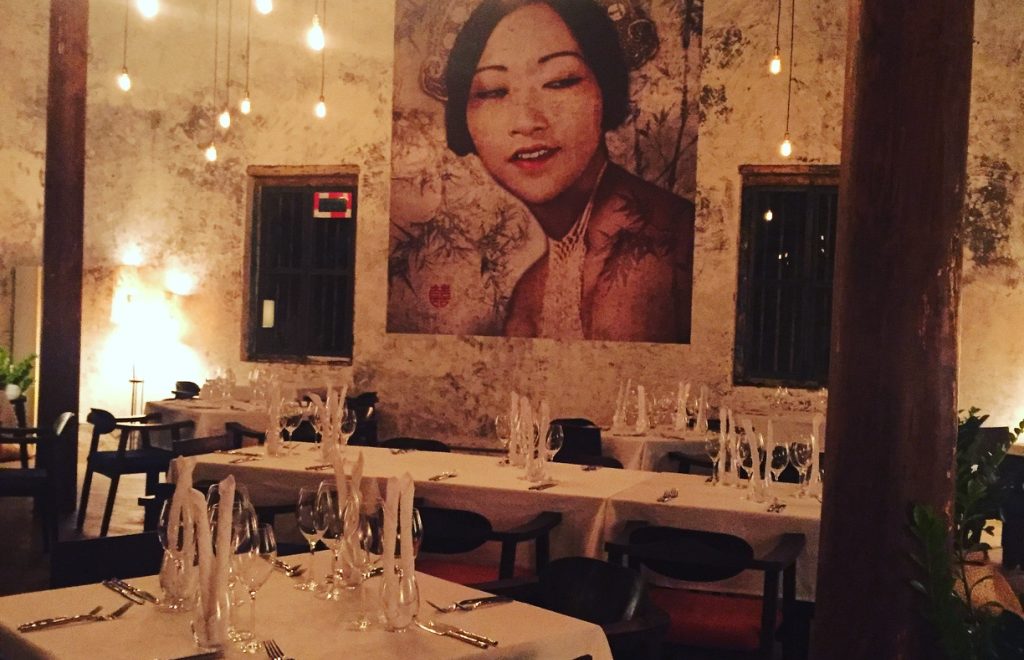 Food and Death in Phnom Penh.
Food and death, these antithetical preoccupations of visitors to the capital, are what make up the Phnom Penh Paradox.
For many, Phnom Penh is a distraction en route to Siem Reap, fleetingly experienced in breathless anticipation of Angkor Wat. Or perhaps, it is a pit stop to happier environs – the beaches of Thailand, Vietnam and other coveted destinations in Southeast Asia. There's a weathered, vintage look to the capital, reminiscent of the Indian city of Kolkata. French colonial and Khmer architecture forms a shadowy background to the deluge of traffic with its two-wheelers, cars and tuk-tuks flanked by squat buildings and homes. The streets are lined with vendors, schoolchildren and street eats but in a parallel world, tucked away in leafy lanes, are chic cafés and restaurants that boast Michelin star chefs.
If fine dining is a part of the essential Phnom Penh experience, then so is death. Nowhere is the throb of a country's violent past as palpable as it is here. If a dentist's signboard that reads 'So Phat Dentist' elicits mirth on the way to the Killing Fields of Choeung Ek, then the chilling signs 'Don't step on bone' once you get there, are likely to haunt you for the rest of your life. Food and death, these antithetical preoccupations of visitors to the capital, are what make up the Phnom Penh Paradox.
Nom Nom Penh
The capital presents your first encounter with urban life in Cambodia. If the unmoving rush-hour traffic has the power to throw your plans out of gear, then the lively bars by the riverfront will hold you in thrall till the wee hours. Dining is a serious affair and a variety of cuisines ranging from traditional Khmer to excellent Chinese, French, Italian, Vietnamese, Thai, Indian and others can make a surprise culinary journey of your cultural trip. The city's heritage buildings lend to the charm; Tepui at Chinese House offers contemporary Pan-Asian fare in a beautifully restored Chinese merchant's house dating back to 1904. The menu zigzags around the world with Thai-style fish cakes, Laksa and French caviar to – surprise – a mean vada-pav. South African chef Amy Baard innovates to bring you delicacies like steamed swordfish in black chai broth, green pea puree, jasmine foam and fennel. If you're planning a romantic night out, their well-stocked bar and decadent, dimly lit decor – distressed walls with murals and old wooden windows with iron bars – helps.
Rice-based and pleasantly spiced, traditional Khmer cuisine was all but lost to the world with the exodus and extermination of its older population and upper echelons. At a time when food was scarce, the working class had to make do with whatever they could find. Fortunately, the attempt to revive and reinvent the culinary tradition has led to the existence of a number of Khmer cuisine restaurants. Boutique hotel The Plantation, located in a 1930s building that once housed Cambodia's Ministry of Labour, has one such fine dining restaurant. Here you can get your local fix – dishes like Amok trei or Fish Amok, the traditional steamed curried fish served with coconut cream in a banana leaf, Beef Lok Lak (stir-fried beef in a bed of salad), fried morning glory, and chicken curry.
Meanwhile, the ultra-sophisticated Van's is where you can test the country's colonial legacy. The grand 150-year old Banque d'Indochine building in which it is located was, later, the residence of the Cambodian Van family that fled the Khmer Rouge regime. They returned in 2003, and today, its old vault doors, high ceiling, chequered floor and chandeliers transport you to another era as Chef Nicholas Malherbe whips up fine traditional French fare with local ingredients. The menu comprises dishes such as Duck Confit, Escargots in Burgundy sauce, Beef Fillet Rossini topped with foie gras and Veal Tenderloin and Roasted Langoustine with Kampot red peppercorn. There's vegetarian fare too – limited in variety but superlative in taste. All to be paired with fine wine, of course.
For more casual dining, the FCC or Foreign Correspondents' Club is a Phnom Penh classic. Another colonial building with a past, this is where expat journalists and foreign aid workers once gathered for a drink and some reprieve from the grim political reality outside. Today, FCC offers a mix of good Khmer, Asian and Western fare, but this is also a great place to simply grab a beer and a barstool by the terrace from where you can gaze upon the waterfront or watch the nightlife below. If you're feeling particularly adventurous, take a chance with the local street fare – some of it includes bugs. You'll find a more sanitized version at restaurants like Romdeng where the menu includes Creepy Crawly Tarantulas with Black Pepper and Lime sauce, a snack platter with 'creamy silkworms' and 'crunchy crickets', and Stir Fried Red Tree Ants with Beef Filet and Basil.
Unsurprisingly, the former French colony excels in baking; baguettes and pastries complement Khmer coffee at the Blue Pumpkin Café at Monument Bookstore where you can browse a wide range of books at leisure, including its very comprehensive collection on the darkest chapter in the country's recent history.
Le Rouge et le Noir
Beneath the veneer of its buzz and seemingly ordinary daily life are fresh memories from the Khmer Rouge regime. Residents narrate tragic stories of families that were forced to flee or stay behind to be decimated between the years 1975 and '79. Those who had fled the regime began to trickle back in with the new millennium; most of the city's hip restaurants and bars opened as recently as five years ago. The repercussions of the genocide are all too visible with the disturbingly sparse older population. At the Tuol Sleng Genocide Museum – once a school and then the deadly S-21 prison – survivor Chum Mey shares his experiences as a prisoner to an audience comprising schoolchildren as well as American, Australian and European tourists.
Mey is one of seven known survivors from the prison; it once held captive about 17,000 prisoners. Both he and Bou Meng, another remaining survivor, are participating in 'Survivors' Voices'. The programme was introduced by the museum last year, in addition to the existing sombre photo exhibitions that lead you through endless corridors with a detailed and graphic history of the place and its prisoners. The sight of Mey describing to a bunch of tourists, the tortures inflicted upon him (his wife and newborn child were killed in his presence), could make the observer flinch. However, Mey and the museum staff believe that it helps keep the memories alive and young Cambodians informed of the atrocities suffered under Pol Pot.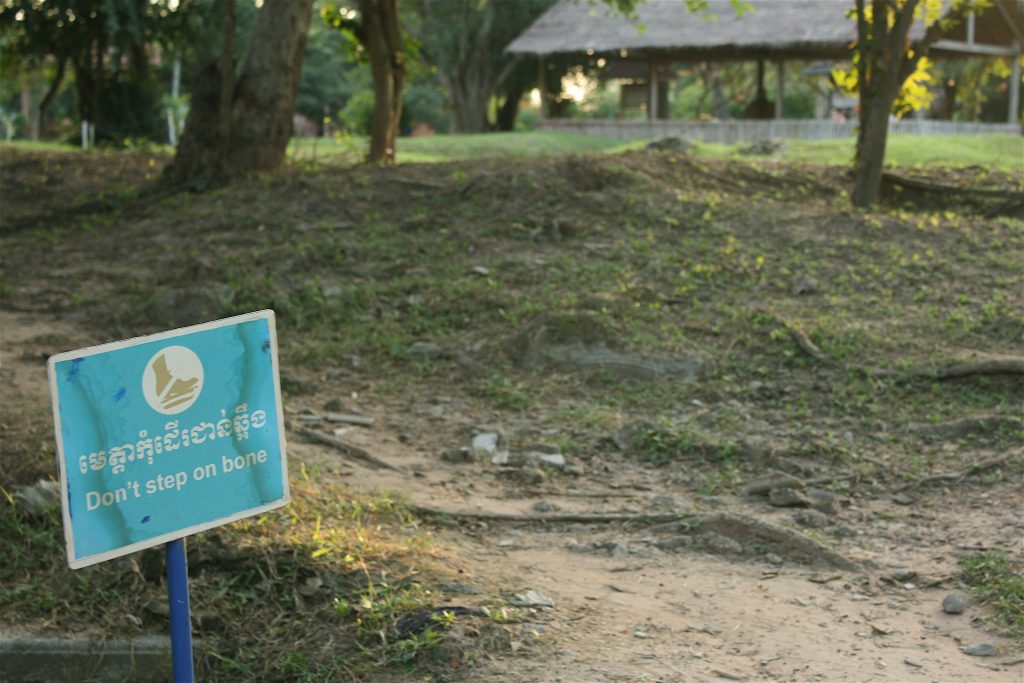 Tuol Sleng is not for the faint of heart. However, nothing prepares you for the Killing Fields of Choeng Ek, the extermination camp where prisoners – men, women, children and babies – from S-21 were transported to their brutal deaths. Fragments of human bone and cloth remain scattered around the areas where mass graves have been disinterred. The tranquility of the surroundings adds to the eeriness; this was once a longan orchard. A small pond near the boundary seems almost serene until you discover that more human remains lie beneath the still water. The peaceful Memorial Stupa encases over 8000 skulls seen from behind its glass panels.
The horrors of the time have had a deep psychological, social and economic impact on Cambodians and the process of recovery is an ongoing exercise. This is seen in the presence of several non-profit organisations, local and foreign, dedicated to rehabilitation. Several restaurants, boutiques and shops too donate a part of their profits towards various causes. Phnom Penh boasts a fine palace complex, lively markets and temples or Wats but a visit to its darker monuments is a necessary lesson on the depths of depravity that may be plumbed by the human mind.
PURIST PICKS
Plan: November to February is when the heat is bearable. When planning the length of your stay, account for time lost in unpredictable traffic jams.
Stay: Boutique hotel The Kabiki is a heritage villa located in the historic district, within close proximity of major sights.
Drink: Angkor beer, Three Corner Coffee (Cambodian Robusta coffee from the Mondulkiri province; fair trade)
Shop: Take a ferry from the riverfront to Koh Dach or the Silk Island to combine an excursion with silk and handicraft shopping. Beware of fraudulent operators who take visitors to other nearby islands instead.
Read: In the Shadow of the Banyan by Vaddey Ratner
Dogs at the Perimeter by Madeleine Thien
Children of Cambodia's Killing Fields: Memoirs by survivors, by Dith Pran
First They Killed My Father: A Daughter of Cambodia Remembers, by Lung Ung
Watch: Same Same But Different (German, 2009)
The Killing Fields (1984)
Bophana (French-Cambodian TV docu-drama, 1996)
Small Voices: The story of Cambodia's children (documentary, 2008)
Experience: Cambodian Living Arts organizes traditional cultural performances as well as workshops and lessons. The organisation has played a major role in the country's cultural restoration, and its story is a poignant, inspiring one.