A team of two bikers – one woman/Iranian/ Muslim, the other a male/Indian/Hindu – set off on a cultural ride across 45 countries to prove that this troubled world is one. This has to be the most politically correct journey ever.
On 15th March 2017, an Iranian woman and an Indian man will set off on a biking adventure across 45 countries and 7 continents, traversing more than 100,000 km over a period of 18 months. At a time when countries are reinforcing borders and deepening divides, Maral Yazarloo and Pankaj Trivedi are out to prove that the world is one.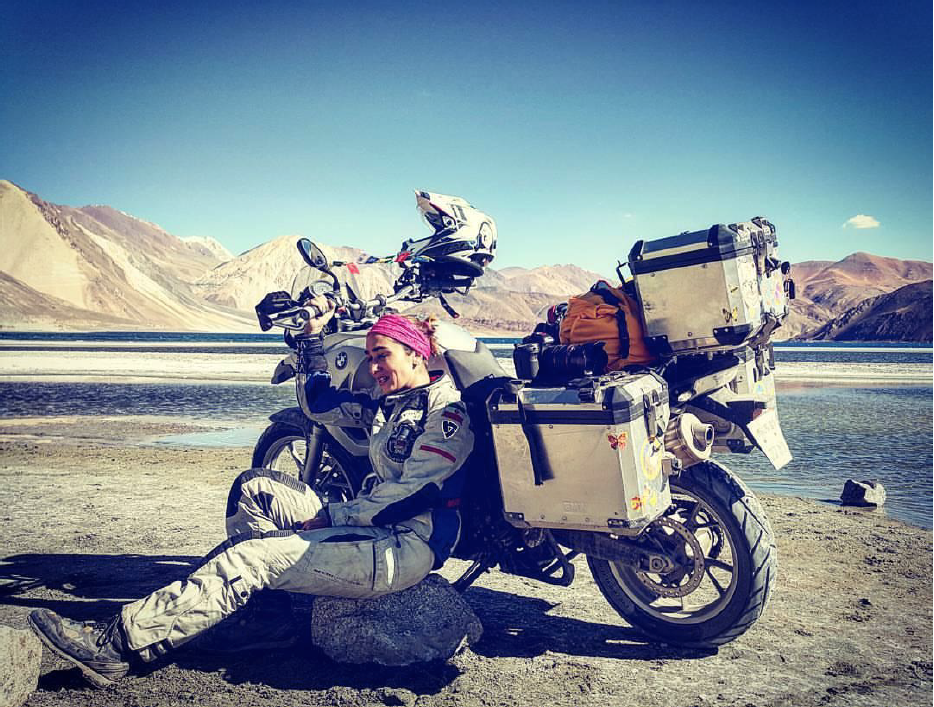 "Our 'Ride To Be One' will begin in the Eastern Corridor, flagging off from India and going through Myanmar, Thailand, Laos, Cambodia, Malaysia, Indonesia and Australia in the first leg," says Yazarloo. The passionate biker – an Iranian by birth who calls herself a global citizen and India her home – defies all stereotypes. Educated in Teheran, Pune and Milan, Yazarloo is a marketing person, fashion designer, artist and certified Karate coach who works in real estate in Pune. The founder of the group 'Lady Riders in India', she has backpacked across 67 countries and clocked the highest mileage on the road by a woman rider in India.
Meanwhile, Trivedi is an expedition leader (he has led several Himalayan expeditions), photographer and documentary filmmaker whose record breaking ride of 5 days, 5 hours and 45 minutes from Kanyakumari to Leh has made it to the Limca Book of Records. His 15 years of riding experience includes a bike ride from UK to India where he traversed France, Switzerland, Austria, Hungary, Romania, Bulgaria, Turkey, Iran and Pakistan. He is the founder of Outdoors Learning, an outdoor pursuits and corporate training organization.
Yazarloo and Trivedi met at an event for India Bike Week and knew each other only briefly before they considered embarking on this epic journey together. The rest is geography. With their 'Ride To Be One', the two experienced bikers will meet with tribes and indigenous peoples of the countries that they ride through, documenting their interaction through film and photography. 'Ride To Be One' will culminate in a documentary film and, possibly, a book.
Their route criss-crosses around the world from India to Australia, from Canada to Argentina and Antarctica, then South Africa to Egypt, from Greece to China and eventually back to India. They will have no backup vehicle and are likely to ride on Russia's R504 Kolyma highway, considered to be the most challenging route in the world for bikers. Also known as the Road of Bones – because the skeletons of the labourers who died here during its construction were used as part of its foundation – it was constructed during the Stalinist era using labour from Soviet gulags or forced labour camps.
Preparation for a ride like this one isn't easy and the two have been working on their physical fitness even as they prepare for the logistics of the journey and obtain visas to the various countries that they will ride through. In a world of visa bans and proposed walls between nations, isn't the ride more than a little ambitious? "We believe that kindness and humanity have no borders," says Yazarloo.
For details of the ride follow @ridetobeone on Facebook and Instagram and subscribe to Travel Purist for updates.