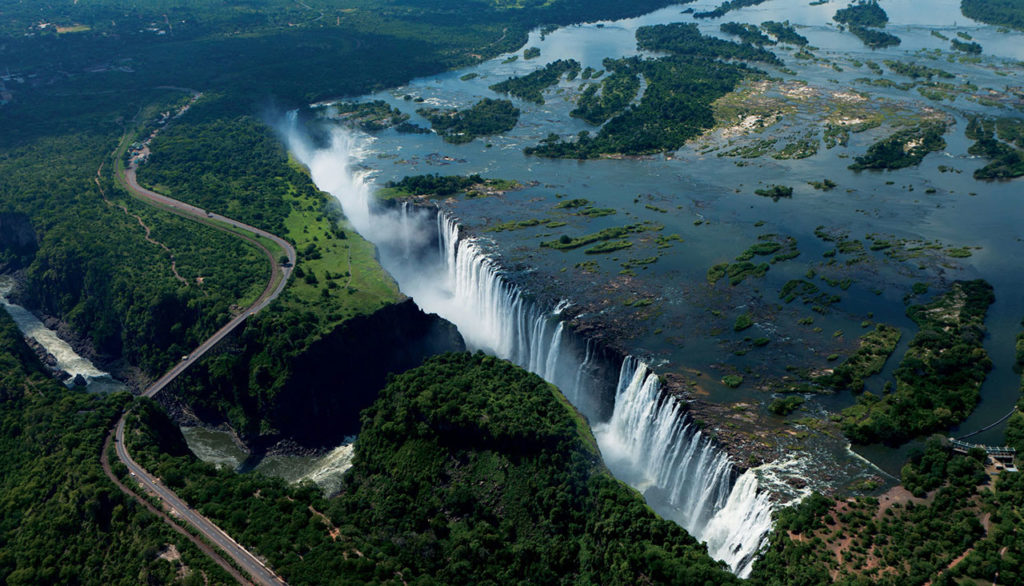 Writer Blessing Musariri, a Zimbabwe resident, gives Travel Purist some insights into her country.
In Zimbabwe, we have something of everything – wildlife, flat plains, mountains, tropical lifestyle around a water source, the pastoral and the urban. Basically, city living mixed on with a bit of wilderness. And, of course, we have one of the seven wonders of the world, Victoria Falls, which South Africa often appropriates (Victoria Falls is shared by Zambia and Zimbabwe) when marketing holidays but never mind that.
When friends visit Zimbabwe, I am quick to encourage them off to the Falls, or to Kariba, Hwange, Mana Pools, Gonerezhou, the Eastern highlands or any place where there are lovely camps making the most of the abundance of nature and wildlife. One thing that I always tell them though, is to follow the rules and maintain a healthy respect (if not all out fear, I usually add jokingly) of the wildlife. If anyone gets chomped by a lion or a hippo or charged by elephants, it's invariably a tourist. Local people know how to coexist with the true owners of the bush.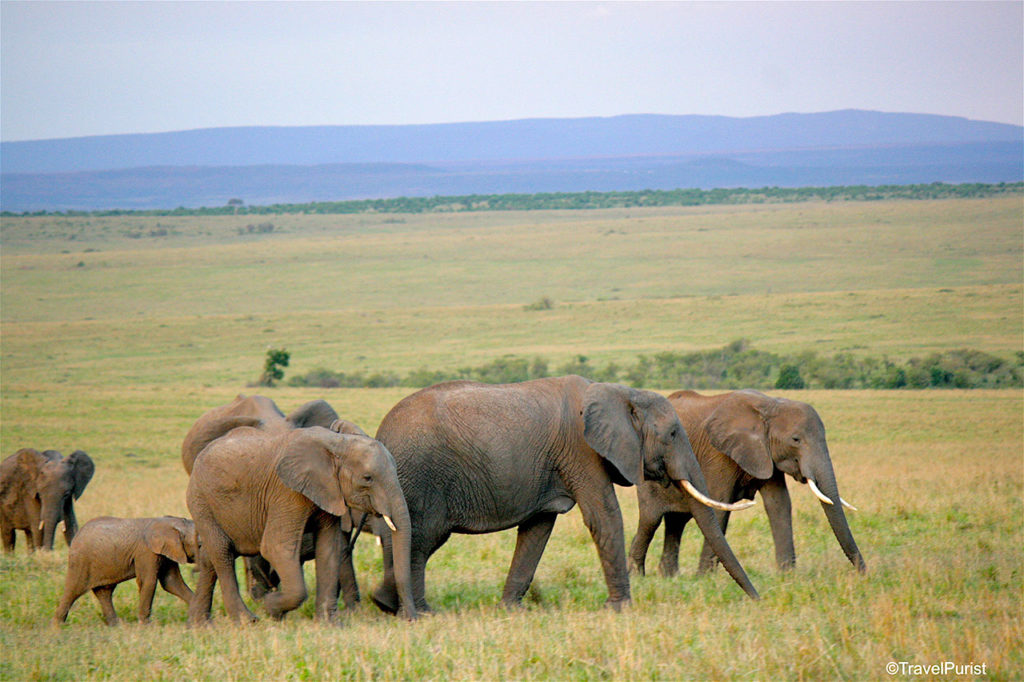 The reason I send people out as much as possible is that Harare, Zimbabwe's capital at first glance is not much of the holidaymaker's destination. Come and stay in Harare if it is your intent to visit friends or family and be home away from home, or if you're on business. That said, there is more than adequate infrastructure throughout the country.
Unfortunately, currently, we are afflicted by a severe case of politico-ecomitis. This has been going on for over a decade now and there seems no end in sight. A few months ago demonstrations against the government's plan to introduce a new form of currency came to a quick end as the establishment was ruthless in measures to dissuade people from protesting. So, of course, as Zimbabweans we switched to our default position of circulating jokes and opinions on social media.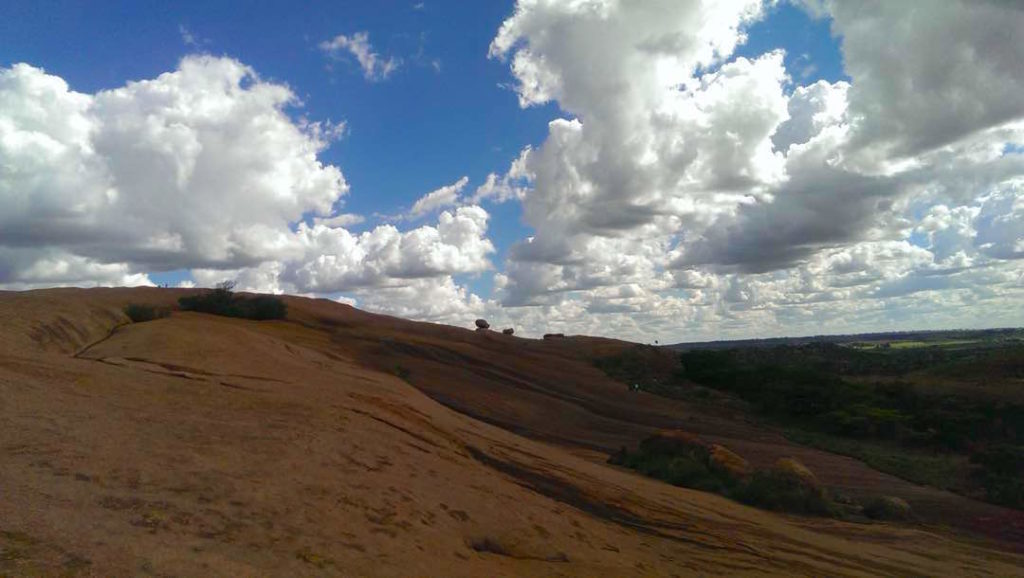 Domboshava (Image courtesy: Blessing Murariri)
The average Zimbabwean cannot afford leisure travel within Zimbabwe as hotels and lodges are at out of the reach of many. We depend largely on day-to-day activities such as open-air entertainment that mostly includes an outdoor grilling situation known as a 'braai' or in Zim lingo as 'gochi-gochi'. This scene will normally feature a DJ, space to park your car, butcheries where you can purchase your meat and if you're lucky, a natural outcropping or water feature. Gochi-gochi is great because a little goes a long way. Everything is usually DIY so your experience can be as fancy or as basic as you can afford but being outdoors with friends and family, listening to popular music through loudspeakers (or from your car) and arguing about who is going to stand by the fire wielding tongs in summertime sun, is a change from the norm and that is as good as a break.
My two favorite destinations for this are Domboshava, where one gets to climb a rock (that may as well be a mountain), watch the sunrise or sunset with the city at one's feet, learn a little about ancestral cave living and then socialise over a braai and drinks. The second is Lake Chivero, especially when the hot, dry season becomes overwhelming. The temperature turns cool and pleasant as soon as you disembark from your vehicles and the clean air can literally make you dizzy. Both Domboshava and Lake Chivero are a mix of manicured spaces and wilderness, which fills one with a sense of having left the city far behind even though they are only about thirty minutes from town.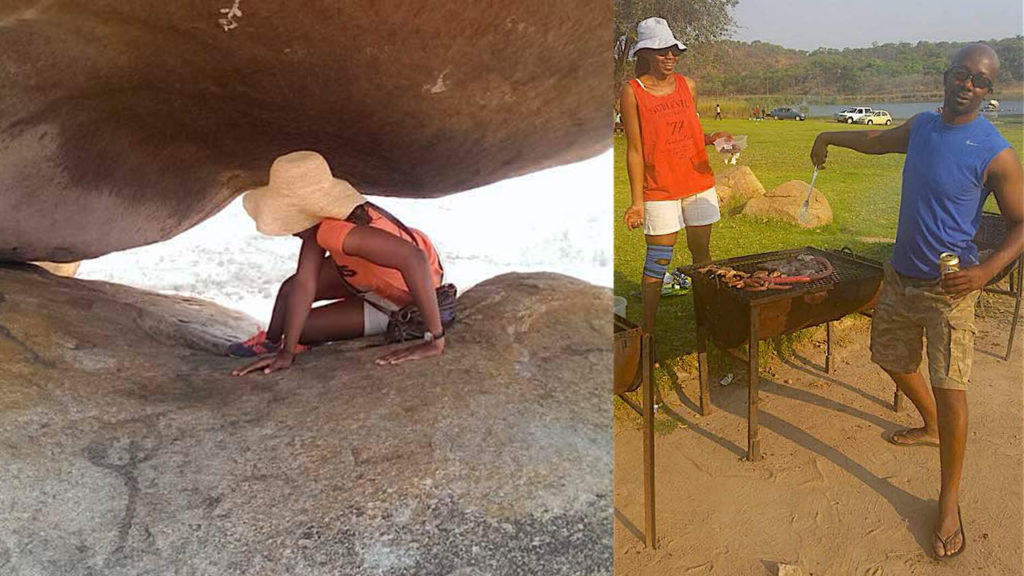 Left: Blessing at Domboshava Right: With a friend at a braai by Lake Chivero (Images courtesy: Blessing Murariri)
The Harare Festival of the Arts, once an annual event, was a social highlight for many Zimbabweans and one of the biggest festivals in Africa. This was something that lured visitors from all over to Harare, and for a week in April/May there would be an abundance of things to do with beaucoup interesting people thronging the streets of the city. HIFA returned this year after a hiatus of a few years (due to economic pressures) and while we were hoping for the grand times of past years, it was low key and lacked its initial spirit. If HIFA can find its feet and remain standing in years to come, this is definitely a must for travellers to Zimbabwe. We also have various other smaller festivals all year round, and these provide welcome relief from the daily battles of life. A number of wine and gin festivals featuring live bands pop up from time to time at various venues.
2008 was one of the toughest years in the history of anyone born after Zimbabwe's Independence in 1980 and we use that as our benchmark of resilience. If you survived, sanity intact during that year, you can survive anything else that follows. Currently, if you're thinking of travelling to Zimbabwe, do not take it for granted that you can swipe your card through your holiday. While most cards are accepted, it is probably better to have some cash in reserve as things change from one day to the next with regards to forms of currency regulations.
Despite all its challenges, there is one thing that makes Zimbabwe a special place to visit, and that is the indomitable spirit of its people. We don't give up, we never lose hope and there is always room to laugh about every situation. If nothing else, come to Zimbabwe for a good laugh about everything.
---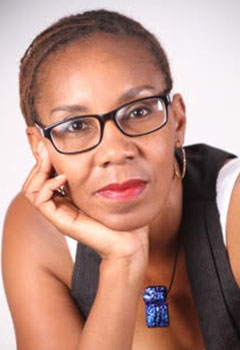 Blessing Musariri has published four children's titles, two of which have won national awards. She writes short stories and poems, which are published in various international anthologies and online magazines. Some of her short stories are published in South African English text books for high schools and have been translated for online magazines. Blessing trained to be a lawyer but her prolific and overactive imagination took over after being called to the English Bar in 1997, and lead her to a more varied, fulfilling life in the world of arts and culture. She holds a Masters degree in Diplomatic Studies (with distinction) from the University of Westminster. Over the years, Blessing has worked as a freelance editing and proofreading consultant, an English teacher and a project co-ordinator for the British Council Harare.