A UNESCO City of Gastronomy, Bergen has a lively fish market that lies at the heart of the city and its culture.
In the seaside city of Bergen in Norway, the fish market is as busy as it can get in a place with a population of just over 200,000 people, in a country with a population of just over 5 million. This is where locals come for their fresh catch after a stroll along the wharf at the edge of the market. In summer, tourists mill about Bryggen's medieval wooden buildings, located right opposite, to acquaint themselves with the city's Hanseatic past as they get their fix of fish. In the background, on the water's edge, cruise ships puff at foggy skies, ferrying others into much-awaited horizons on distant fjords.
Locally known as Torget or Fisketorget, the scenic market lies at the heart of the city famously known as the 'gateway to the fjords'. This is a seafood lover's paradise with its varied spread ranging from smoked salmon, fresh oysters and pickled herring to caviar and even whale meat. The market is made up of numerous stalls that sell both fresh fish and cooked preparations such as fish and chips, calamari, prawn baguettes, fish soup and sandwiches. It is known for more than its seafood, however, and sold alongside are strings of elk sausages as well as cured reindeer meat together with fresh farm produce. One can buy fresh fruits and vegetables here, as well as a variety of cheeses, breads and unusual preserves, including the traditional Scandinavian staple of cloudberry and lingonberry jams.
A few centuries ago, this was where merchants and fishermen exchanged pleasantries. Torget dates back to the 12 th century when Bergen was a hub for trade. Evidence of the latter exists in the form of the restored colourful buildings of Bryggen – a UNESCO World Heritage site. Among the oldest trading ports in Europe, Bryggen itself means 'wharf'. It was the most important Nordic port of the powerful Hanseatic League – a confederation of merchant guilds and towns that stretched from Germany to numerous coastal cities of Northern Europe, ruling Baltic maritime trade for centuries.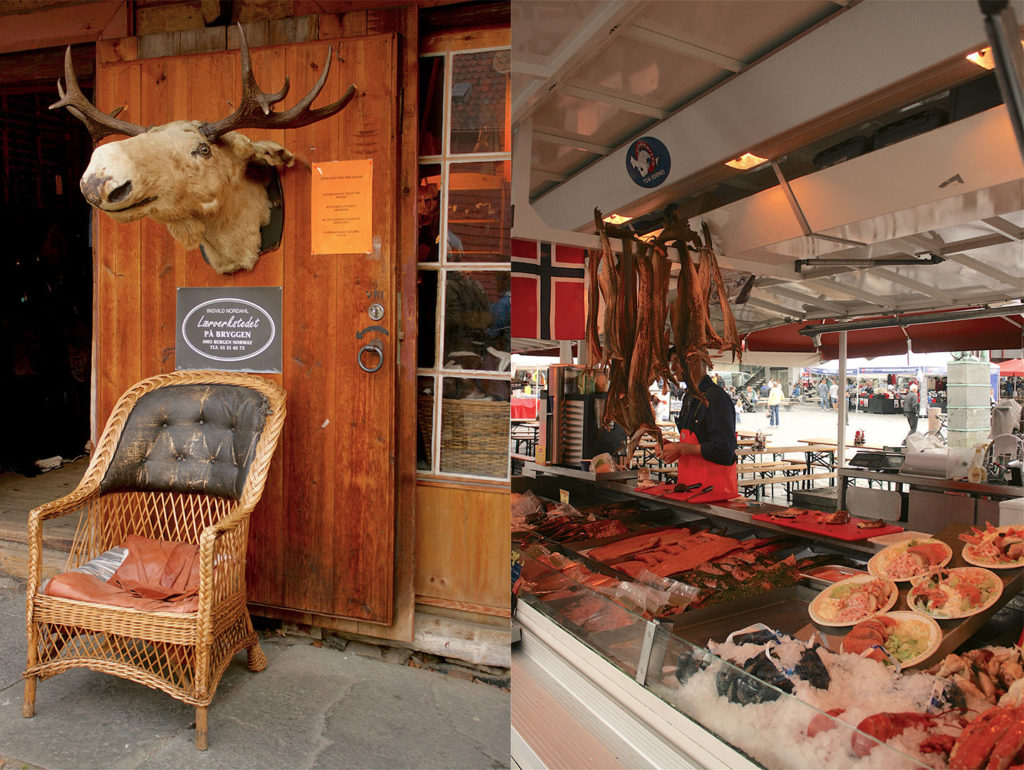 The buildings of Bryggen were among the first to be constructed in Bergen and were destroyed by fire on numerous occasions, including the great fire of 1702. The Hanseatic Museum is housed among the restored buildings – 61 in all – and showcases the life of Hanseatic merchants of the German Office that existed in Bergen from 1360 to 1754. Stockfish, fish oil and grain were traded from this building and the museum has preserved several remnants from the era, including a merchants' ledger and dried fish (a few hundred years old) that remains suspended from the ceiling. Nearby is the Schøtstuene – a communal room where merchants had their meals as well as celebrations and ceremonies. Fish and dining were integral to the culture then, as they are now.
Today, Bergen is known as one of the UNESCO Cities of Gastronomy (yes, there is such a thing) which means that as a member of the UNESCO Creative Cities Network it will work locally and together with other such member cities, collaborate internationally on how to use food, creativity, gastronomy and sustainability as a creative driver for urban and regional development. Towards this end, Bergen hosts the Matfest – Norway's biggest food festival of locally produced foods, and the Bergen Beer Festival that has beers from over 40 Norwegian breweries.
The charming alleys and wooden balconies of Bryggen hide several bars, cafés, boutiques and more museums (including a leprosy museum). While the Bryggens Museum is where you can learn more about Bergen's history and culture through archaeological excavations and exhibits, even sipping on a beer at a Bryggen bar and soaking in the medieval air can prove to be enriching. If you see a naked lady soft toy staring down at you from a shop window, don't blame it on the beer (you probably only had one in any case; beer, like most other things in Norway, is expensive). Historically, ports have always been places for scandal and Bergen was no different; it was reputed for its whorehouses. The dolls make for unusual souvenirs.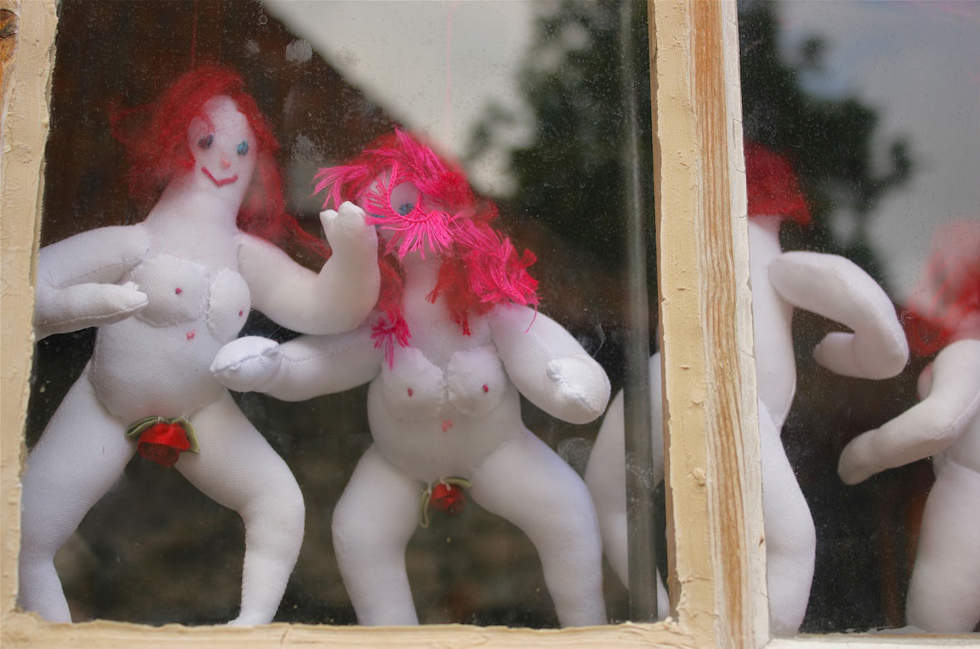 Surrounded by seven mountains and fjords, Bergen offers spectacular views. A short walk from Torget is the Fløibanen funicular that takes visitors up Mount Fløyen for a bird's eye view of the city and its surrounding landscape. You could admire the landscape over coffee and Bergen's famous cinnamon rolls known as skillingsbolle. Meanwhile, the Bergehus Fortress (also within walking distance from the market) is where you could climb the Rosencrantz tower for its view or simply stroll along the adjoining greens, lush in summer and marked by upright gables.
Bergen's love affair with fish extends to its Aquarium where you can view its sea life including different species of fish, seals and penguins. Other places to visit include the historic Bergen Public Library and the beautiful Fantoft stave church – one of the traditional medieval wooden churches scattered around parts of Scandinavia and northern Europe. For the musically inclined, Norway is known for its many music festivals and events such as the Førde Traditional and World Music Festival that takes place 150 km from Bergen. Meanwhile, lovers of Norwegian classical composer Edvard Grieg's music will be happy as clams to know that not only is the legendary musician's house located in Bergen and open to the public as a museum, but that it also hosts concerts of his legendary pieces. Most attractions are either within easy walking distance or a short tram ride from near Torget in the city centre.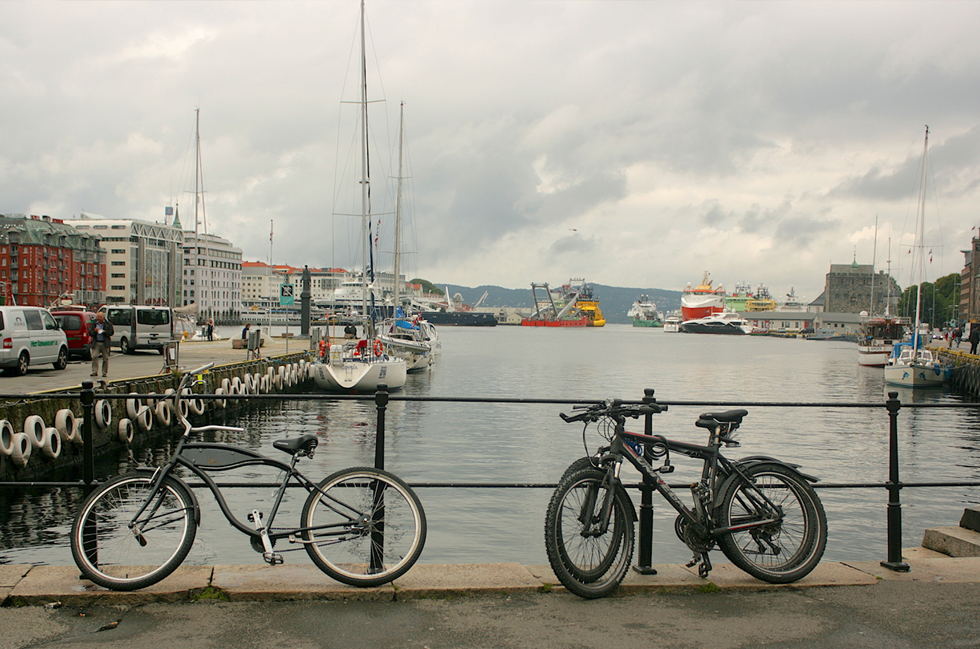 Need help planning your trip? Read Navigating Norway