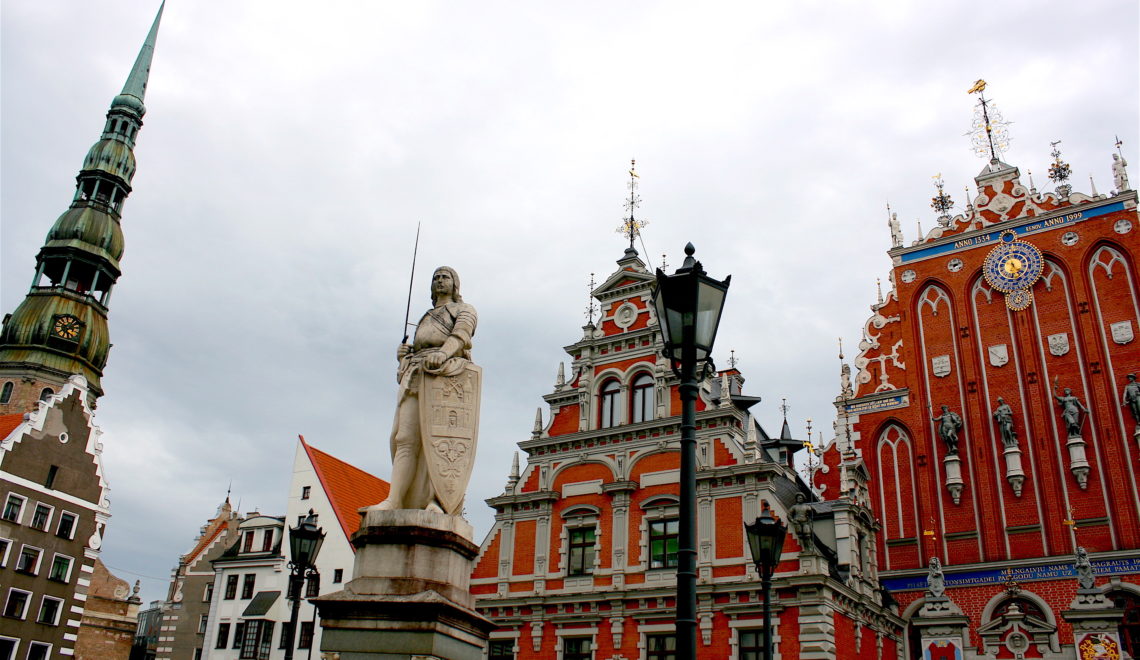 The capital of the charming Baltic country of Latvia is one of the most interesting places to travel in the world.
Text and images by Travel Purist
A crucible of cultures, Riga is marked by European castles, Russian churches and a lovely medieval town centre that has been designated a UNESCO World Heritage Site. And yet, beneath the layers of its pretty Livonian and art nouveau architecture lies a tumultuous history. With a population of just under 2 million people, Latvia won its independence from the Soviet Union in 1991. However, its capital Riga, located along the River Daugava, dates back to the second century; it has been associated with the Vikings and was occupied, apart from the Russians, by the Germans during the Crusades, the Polish-Lithuanian Commonwealth, and Sweden. Together with southern Estonia, Latvia was once known as the kingdom of Livonia and was also part of Europe's illustrious Hanseatic League – a confederation of merchant guilds and towns that stretched from Germany to numerous coastal cities of Northern Europe, ruling Baltic maritime trade for centuries.
Declared Europe's capital of culture in 2014, Riga's important cultural spots include the Latvian National Museum of Art and Riga Castle (also the official residence of the country's President). A walk around its medieval old town is enough to appeal to your aesthetic sensibilities, and even the imposing St. Peter's Cathedral has a merry sculpture of the musicians of Bremen in its courtyard. In the adjoining street is the small but beautiful St. Jacob's Church, that boasts, apart from the intricate geometry of its ceiling arches and beautiful stained glass windows, the first advertising copy in Latvian – in the form of an 18th century donation billboard for the building of a new church organ.
The cathedrals lead to the Town Square or Ratslaukums Square with its impressive House of Blackheads. If the name sounds like it could inspire a beautician to, well, pull out a pair of tweezers, its fantastic Dutch Renaissance façade will dispel any jokes that come to mind (even when you hear that it belonged to the Guild of Unmarried Merchants; it was named after young and unmarried tradesmen who took on the name of 'blackheads'). The magnificent building is a late 20th century replica of the original 14th century house destroyed during World War II. Meanwhile, in stark contrast, is the dull Soviet era building next door that houses the Occupation Museum (see Latvia's Soviet Trail) with the Riflemen Monument in the street outside, facing the River Daugava and Akmens Bridge. These structures attain special significance this year as Latvia celebrates the centennial of its independence from the Russian Empire. As part of this celebration, Riga is hosting its first International Biennial of Contemporary Art from June to October 2018.
The star of Riga's attractions is the Romanesque-Gothic-Baroque style Dome Cathedral but the Nativity of Christ Cathedral (Orthodox Church) is no less impressive. Meanwhile, the recently restored mid-19th century Venetian Renaissance style building that now houses the Art Museum Riga Bourse in the Dome Square has been opened to the public in its entirety for the first time in its history. Just around the corner from here are the charming Three Brothers – we mean the complex of the three oldest buildings in Riga, not the three musicians, clearly brothers, found performing outside. The premises also house the Latvian Museum of Architecture.
If you're up for some opera, the National Opera House (Azpazijas bulvaris 3) is the place for opera, ballet and music. But if you keep an ear to the ground, you're sure to hear about a host of streetside and other performances. The Kalnciema Quarter across the Akmens bridge is one such area, made all the more charming with its wooden architecture, open air restaurants, markets and performances. Similarly, the Bergs Bazaar near the Old Town is where you can attend a concert, browse through antiques, buy organic produce or dine at its many restaurants.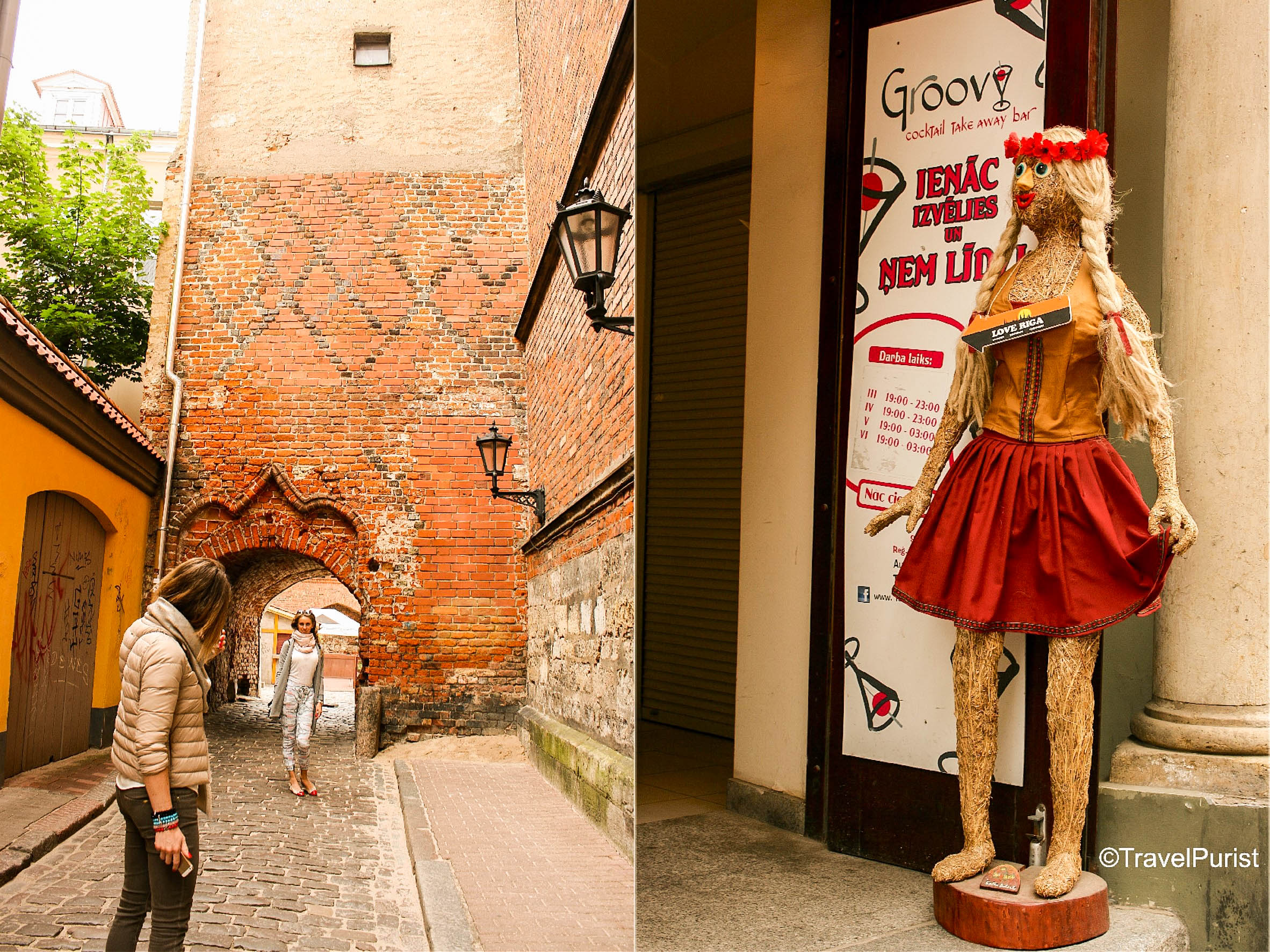 It's a longish but delightful walk through the Art Noveau buildings with their sculptures and artisitic motifs to Riga's Central Market where you can buy everything including a variety of meats, local produce, preserves, confectionery, flowers, clothes and more (here, we're compelled to make a comparison with the more interesting Central Market in Budapest and closer home in Latvia, to the smaller but more charming one in Ventspils). Across the road from the market are the brick warehouses of the industrial-looking Spikeri district, slated to become Riga's centre for the creative industries. The artsy district hosts a number of cultural events (including music concerts and experimental theatre) and houses offices as well as bars and restaurants.
If you have the time to delve a bit deeper into the city's culture, there's a whole host of museums – the Art Nouveau Museum, Museum of Decorative Arts and Design, Ethnographic Museum and Museum of the History of Riga and Navigation, among others. And while nothing tells 21st century Latvia's story like the dark, terrifying KGB Museum (see Latvia's Soviet Trail), what's likely to surprise visitors is how Latvians are reinventing Soviet-era architecture to transform the city into a hip, young place.
Until recently, the former Veldze beverage factory building housed the dynamic (even if hipster) Eco-catering Telpa restaurant that became popular for its industrial-chic ambience and its experimental Latvian cuisine using organic, seasonal produce and ingredients such as pearl barley, rowanberry and seabuckthorn berry. Telpa has closed since we visited but there are plenty of other innovative hangouts like the cafe A.L.L. Cappuccino, a great place for coffee, pastries and people-watching. For traditional fare, seek out a Soviet-era canteen that serves a good working class meal and be sure to try the Latvian grey peas and some local cheese (made with cumin and caraway seeds). The Latvians are also big on slow food but that's hardly surprising. There's much more in this city of surprises, of course, all of it to be savoured slowly.
Purist Picks
Plan: Riga is likely to be your base in Latvia and needs a minimum of four days. To soak in the old town's cultural delights, it's best to go on foot. The city is well connected by an extensive network of buses, minibuses, trams and trolleybuses . From here, you could move onward to the beach town of Ventspils and Cape Kolka.
Stay: Riga has a surprisingly wide variety of accommodation options ranging from well-located and atmospheric B&Bs like Krisjanis And Gertrude (Krišjāņa Barona iela 39, Centra rajons; Ph:+371 67 506 603) to star-rated hotels like the Monika Centrum http://www.monika.centrumhotels.com/ and the plush Pullman Riga Old Town http://www.pullmanhotels.com/gb/discovering-pullman-hotel/all-hotels/index.shtml.
Experience:
Latvia's biggest festival, Ligo, celebrates the summer solstice on 24th June. Look out for Ligo festivities at local cultural centres.
Catch an opera at the National Opera House or a local cultural event or two at the city's artistic Spikeri district.
Drink:
Black Balsam, a traditional winter or Christmas drink that is a herbal liqueur mixed with vodka, also believed to have medicinal properties.
A number of stores in Riga sell traditional floral teas that are had for their various health benefits.
Read:
Life Stories by Nora Ikstena
Triple Breakfast by Valentins Jakobsons
High Tide by Inga Abele
Watch: The popular Latvian classic A Limousine the Colour of Midsummer Night.
Buy: Baltic jewellery and charms. Latvia is known for its abundant amber, often found washed ashore on its many beaches.
Speak: Labrit (Good morning), Labdien (Hello), Paldies (Thank you)